Today: UK Garage
Artículos del 1 al 2 de 2 en la página 1 de 1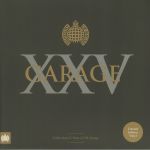 VARIOUS
Cat: MOSLP 501. Rel: 27 Nov 17
Tina Moore - "Never Gonna Let You Go" (Tuff Jam UVM dub) (6:26)

Scott Garcia - "A London Thing" (feat MC Styles - Full Length mix) (6:09)

Big Bird - "Flav" (6:09)

Double 99 - "Ripgroove" (feat Top Cat - vocal club mix) (6:10)

The Jam Experience - "Feel My Love" (5:30)

George Morel - "Let's Groove" (7:00)

Aly-Us - "Follow Me" (club mix) (6:23)

M-Dubs - "Bump N Grind" (5:48)

Jeremy Sylvester - "Making Love" (5:48)

Bump & Flex - "Long Time Coming" (Big Up version) (5:57)

24 Hour Experience - "Together" (4:44)

N'n'G - "I Keep" (6:21)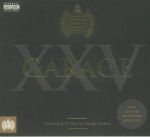 VARIOUS
Cat: MOSCD 502. Rel: 27 Nov 17
Tina Moore - "Never Gonna Let You Go" (Kelly G Bump N Go remix)

Double 99 - "RIP Groove" (feat Top Cat)

Sweet Female Attitude - "Flowers" (Sunship remix)

DJ Zinc - "138 Trek"

DJ Luck & MC Neat - "A Little Bit Of Luck"

Jamieson - "True" (feat Angel Blu - original 4x4 mix)

So Solid Crew - "Oh No (Sentimental Things)"

Reach & Spin - "Hyper! (Hype The Funk)"

Artful Dodger - "Re-Rewind" (feat Craig David)

Cleptomaniacs - "All I Do" (feat Bryan Chambers - Bump & Flex dance Floor dub)

George Morel - "Let's Groove"

Shola Ama - "Imagine" (club Asylum remix)

Colour Girl - "Joyrider" (Y-Tribe Underground remix)

The Jam Experience - "Feel My Love"

Tony Momrelle - "If You Were Here Tonight" (Daryl B & M Yardley vocal mix)

Ramsey & Fen - "Love Bug"

DJ Narrows - "Saved Soul"

Selena Vs X Men - "Give It Up"

Deekline - "I Don't Smoke"

TJ Cases - "Do It Again" (feat Kat Blu)

M-Dubs - "Bump N Grind"

Nu-Birth - "Anytime"

Sticky - "Booo!" (feat Ms Dynamite)

10° Below & Kele Le Roc - "My Love"

24 Hour Experience - "Together"

CJ Bolland - "Sugar Is Sweeter" (Armand's Drum 'n' Bass mix)

Scott Garcia - "A London Thing" (feat MC Styles)

Daniel Bedingfield - "Gotta Get Thru This" (D'N'D radio edit)

Sia - "Little Man" (Exemen rework)

Azzido Da Bass - "Dooms Night" (Timo Mass remix)

Wookie - "Battle" (feat Lain)

Jaimeson - "Urban Hero"

Monsta Boy - "Sorry! (I Didn't Know)"

DJ Luck & MC Neat - "Ain't No Stoppin' Us" (feat JJ - Oracles mix)

TJR - "Just Gets Better" (feat Xavier - original dub)

Dem 2 - "Destiny"

So Solid Crew - "21 Seconds"

Mr Reds - "Can You Feel It"

Gabrielle - "Sunshine" (Wookie main mix)

Sunship - "Try Me Out (Let Me Lick It)" (feat Anita Kelsey)

Bizzi - "Bizzi's Party" (Booker T remix)

Amira - "My Desire" (Dreem Teem remix)

Glamma Kid - "Why" (10° Below vocal mix)

Doolally - "Straight From The Heart"

Lonyo - "Garage Girls" (Sunship remix)

Bump & Flex - "Long Time Coming" (Big Up version)

Jaheim - "Just In Case" (dub-A-Holics Roller's Revival mix edit)

Boris Dlugosch Presents Boom - "Hold Your Head Up High" (Julian Jonah's Bad Boy mix)

Zed Bias - "Neighbourhood"

MJ Cole - "Crazy Love"

MJ Cole - "Sincere"

Wookie - "Scrappy"

Artful Dodger & Romina Johnson - "Movin' Too Fast"

Sunship - "Cheque One Two" (feat MC RB)

Sticky - "Things We Do For Love" (feat Kele Le Roc)

Richie Dan & K Warren - "Call It Fate"

Shut Up & Dance - "No Doubt"

Architects - "Body Groove" (feat Nana)

Wideboys - "Sambuca" (feat Dennis G)

Y-Tribe - "Enough Is Enough"

Amar - "Sometimes It Snows In April" (Dreem House dub mix)

Roy Davis Jr - "Gabriel" (feat Peven Everett - live Garage version)

Smokin' Beats - "Dreams"

DJ Pied Piper & The Masters Of Ceremonies - "Do You Really Like It?"

Reservoir Dogs - "Buddah Finger"

Da Click - "Good Rhymes"

Stanton Warriors - "Bring Me Down" (feat Zac Toms)

Teebone - "Fly Bi" (feat Sparks & Kie)

DJ Luck & MC Neat - "Masterblaster 2000" (feat JJ)

187 Lockdown - "Rewind (Come Selecta)"

Jeremy Sylvester - "Making Love"

Danny J Lewis - "Spend The Night" (H-Man dub)

Shanks & Bigfoot - "Sweet Like Chocolate"

M-Dubs - "Over Here" (feat Richie Dan)

Groove Chronicles - "Stonecold"

Hardrive - "Deep Inside"

B-15 Project - "Girls Like Us" (feat Crissy D & Lady G)

Nightcrawlers - "Push The Feeling On" (The dub Of Doom)

Mis-Teeq - "Why?" (Matt "Jam" Lamont & DJ Face Classic Vox mix)

Once Waz Nice - "Messing Around" (Wideboys mix)

Deetah - "Relax" (Bump & Flex remix)

Somore - "I Refuse (What You Want)" (club Asylum vocal edit)

K-CI & JoJo - "Tell Me It's Real"

Big Bird - "Flav"

Masterstepz - "Melody" (Sunship remix)

Craig David - "7 Days"

Cloud 9 - "Do You Want Me Baby"

Future Underground Nation - "It's The Way 99'" (4x4 VIP mix)

DJ Lewi - "Hold Me Tight" (feat Kallaghan & MC Neat - The remix)

N'N'G - "Right Before My Eyes" (Flava 12" mix)

Lovestation - "Teardrops"

Maxwell D - "Serious" (club Asylum remix)

Kristine Blond - "Love Shy" (Bump & Flex remix)

Indo - "R U Sleeping" (feat Shelley Nelson)

Ed Case - "Something In Your Eyes"

Tubby T - "Tales Of The Hood"

N'N'G - "I Keep"

Scott & Leon - "You Used To Hold Me"

Aly-Us - "Follow Me"

MD X-Spress - "God Made Me Phunky"
Artículos del 1 al 2 de 2 en la página 1 de 1