This Week: Ambient/Drone
Artículos del 1 al 11 de 11 en la página 1 de 1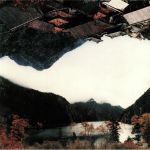 Cat: IML 008. Rel: 19 Mar 18
Moves (5:05)

Lemon Cru (5:27)

Endless Universe (5:52)

Fata Morgana (5:35)
Review: After 20 years in the lab, Austrian producer and DJ Conny Frischauf releases her debut EP for International Major Label. Made with a deep understanding of soundscapes and pop culture, the musical language of Frischauf breathes a magical and melancholic vibe - that transfers itself into the subconscious of the listener, without any comment. From the lush, shimmering tones of "Lemon Cru" to "Endless Universe" which features a crossover of neoclassical and kosmische aesthetics, complete with her heavenly vocals - Effekt Und Emotion was well worth the wait.
…

Read more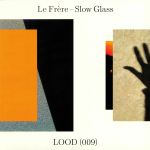 Cat: LOOD 009. Rel: 19 Mar 18
Nice (6:01)

Candid (7:45)

V1b1n' (3:32)

Nttt8 (7:06)
Review: Light of Other Days is a Zurich based record label. After great releases previously by Miajica, label boss HOVE and ETHIMM, they now present this lush EP by label co-founder Le Frere. Slow Glass is not only the debut release by him, it is also a very personal diary of the last two years of his life. All four tracks are based on recordings, samples and ideas he collected while travelling the world. With this concept in mind, he tried to catch moments of his life without stripping them of their dynamic and evanescence. Retro tinted ambient journey's for fans of labels like Antinote, rich in celestial FM synthesis and saturated VHS quality offered up here for the most part, with the exception of the lively slow burning groove of "Nttt8" which closes out the EP in style.
…

Read more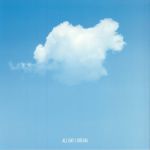 Cat: ADID 028. Rel: 19 Mar 18
Paper Tree (8:18)

Fly The Kite (4:56)

Myriad (2:35)

Omoshiroi (6:33)

Circles & Squares (6:34)

Omoshiroi (Piano rework) (2:25)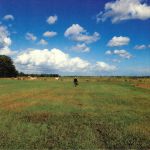 Cat: BIO 25LP. Rel: 19 Mar 18
T'Schop (6:34)

Pipistrellus (3:14)

Audax (6:05)

Strigiformes (2:54)

Rovertse Heide (5:55)

De Doornboom (2:26)

Hilsondis (5:03)

Icoon (4:54)
Review: After a recent string of EPs and mini LPs, it's a pleasure to hear Biosphere tantalizing drones and ambient loops across a full-length. The Hilvarenbeek Recordings are a perfect encapsulation of the man's sound and vision, forever iterating his subtle sounds to paint rich and vivid portrays of the world and of his surroundings. The new album, one of his best to date, comes to life thanks to the amalgamation of field recordings, raw talent, and a pensive outlook on the world. A constant thirst for applying sound to vision, and vision to sound. Wonderful, as always.
…

Read more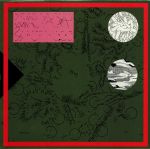 Cat: SPCTR 009. Rel: 19 Mar 18
Kep (2:11)

Gekker (3:59)

Hain (4:04)

Jemi (4:22)

Fent (2:23)

Goscha (with Vuptes) (4:57)

Rizz (4:28)

Eko (4:47)
Review: The latest full-length exploration of "cracked electronics and irregular noise" on Milan's Haunter Records comes from Broshuda, a publicity-shy "ambient punk" and "aquatic romanticism" specialist who has been very active in the underground tape scene. Jemi is a quietly impressive affair, with Broshuda sashaying between crackly and foreboding loop jams, sound effects-peppered deep space ambient, fizzing experimental electronica, bubbly soundscapes and the kind of left-of-centre material that defies easy categorization. At times, it's curiously unsettling, while at others it's almost overwhelmingly blissful. It's this balance between dark and light moods, accompanied by inventive production, which makes the album such a rewarding listen.
…

Read more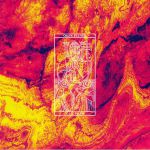 Cat: GJ 007. Rel: 19 Mar 18
VII (7:20)

VI (4:22)

VIIII (6:33)

VIII (5:20)

XX (3:11)

IIII (14:45)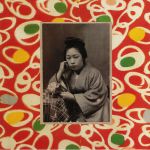 Cat: JBLP 001. Rel: 19 Mar 18
The Sun Goddess Steps Out In Old Asakusa (11:24)

Tepco Shareholder (6:38)

Everything Passes (5:24)

The Land Of The Gods Under Concrete (10:17)

10000 Forgotten Ghost Stories (5:13)

Yakuza No Uta (5:44)
Review: With that excellent pair of remixes from Place No Blame's label debut last year still ringing in our heads, we've been awaiting new material from London's Japan Blues with a worrying level of anticipation. While his reworks of DJ Slyngshot's equally magnetic tunes saw the mask-ridden producer branch out onto new territories, this LP marks another significant change in his approach to releasing music. Sells His Record Collection, as with anything this man does, is an honest approach to sampling and a magnificent reflection of so many years spent digging through Japanese records. From folk dances, to soundtrack scores, and even glitchy waves of post-punk beats, this is an unmissable excursion into the most unknown territories of the music that the Far Easte Asian's island has to offer. There are few people who have taken such care, attention and dedication to bringing the listener a singular view of the country's music, and there is something in here for any serious music connoisseur's ears. Unmissable (and limited!).
…

Read more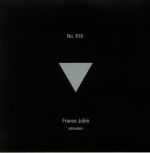 Cat: NO 916. Rel: 19 Mar 18
Ph

01V

N

02V

E

03V

M

04V

Graviton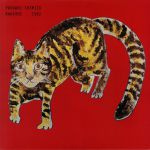 Cat: PFLP 007/WRWTFWW 21. Rel: 19 Mar 18
Suiren (4:38)

Kakashi (4:38)

Kono Yoni Yomeri #1 (3:00)

Semi Tori No Hi (4:36)

Kono Yoni Yomeri #2 (2:18)

Yune Dewa (4:43)

Umi No Ue Kara (8:21)

Utsukushiki Tennen (4:37)
Review: Kakashi is the latest in a long line of largely forgotten Yasuaki Shimizu albums and side projects to be given the reissue treatment. The album was originally released in Japan by Better Days back in 1981, and saw the jazz man-turned-ambient explorer join the dots between melodious, post-punk era jazz-fusion, new age influenced downtempo grooves, dub, ambient and eccentric, hard-to-pigeonhole experimentation. While musically diverse, the album hangs together beautifully. This is primarily down to two key factors: the ubiquity of Shimizu's evocative saxophone, flute and clarinet playing, and the richness of the multi-instrumentalist's superb production.
…

Read more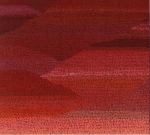 Cat: ETAL 006CD. Rel: 19 Mar 18
Elongated Noon

Aubade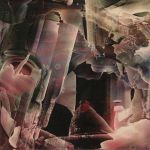 Cat: BW 25. Rel: 19 Mar 18
Ahmateins (9:58)

Aggilus (1:49)

Spirare (5:45)

Per Sonum (5:56)

Pantah (4:20)

(Ga)Plaian (7:29)

Penthos (2:42)

Neheh (5:39)

Peleta (4:55)
Artículos del 1 al 11 de 11 en la página 1 de 1