Artículos del 1 al 10 de 10 en la página 1 de 1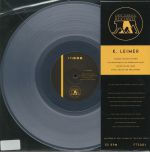 Cat: FTS 001. Rel: 13 Nov 17
K Leimer - "Chance Favors Pattern" (8:15)

K Leimer - "The Melancholy Of Departure (1916)" (3:55)

K Leimer - "Noise Coiled Sleep" (4:10)

K Leimer - "Small Collected Enclosures" (2:37)

Like A Villain - "Overcoming Emotional Trauma & Finding Your Inner Light Vol II" (18:38)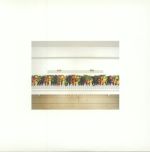 Cat: SSQ 111LP. Rel: 13 Nov 17
Pacing (4:20)

Call (5:07)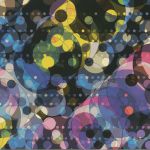 Cat: HG 1705. Rel: 13 Nov 17
2016 (6:22)

Impossible Machinery (6:25)

Wavetrap (6:34)

State Calm (6:23)

Alone (Minimal Selfie) (5:22)

Overbeat (5:21)

2016

Impossible Machinery

Wavetrap

State Calm

Alone (Minimal Selfie)

Overbeat

Hunger (feat John Balance)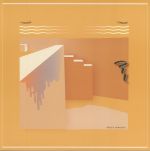 Cat: MEX 2461. Rel: 13 Nov 17
L'Ambience, L'Orange (2:34)

Maliblue Dream Sequence (5:56)

Tuned To Monochrome (8:33)

Tonal Bath For Bubbles (2:04)

Pattern Haze (8:14)

Ritual Del Croix (7:18)

Blind Contour Drawing For Piano (5:13)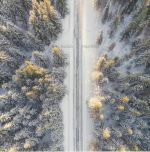 Sleepless

Nameless

Flawless

Limitless

Faceless

Painless

Dreamless

Heartless
Review: When it comes to creating powerfully spacious, enveloping ambience, few producers can match the output of Brock van Wey. For proof, check the San Francisco native's latest full-length, the intensely beautiful - and therefore arguably oddly titled - "Heartless". It's full of tracks dominated by swirling, reverb-laden aural textures. To begin with, these sooth but seem a little cluttered. Listen carefully, though, and you start to spot all manner of subtle musical touches buried within the dreamy audio soup. First time round, we detected neo-classical orchestral movements, half-heard delay-laden vocal snatches, softly spun piano solos and all manner of attractive synthesizer sequences. It is, then, an album that genuinely rewards repeat listens. Given that it's so beautiful, that's hardly a chore.
…

Read more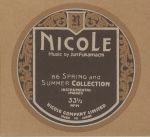 Cat: WRWTFWW 022CD. Rel: 13 Nov 17
Morning Glow

Breathing New Life

Garden

Urban Square

Nile Blue

Shining Through

Early Summer

Roses At The Cutting Edge

Passion
Review: Back in the mid 1980s, Jun Fukamachi decided to establish his own label, Nicole. It didn't last very long. In fact, the imprint only ever put out one record: a promo-only collection of untitled instrumentals called '86 Spring & Summer Collection: Instrumental Images. Here, that hard-to-find set gets reissued on CD for the very first time. Heavily influenced by mid-1980s film and TV soundtracks, contemporaneous new age ambient and expressive experimental jazz, the synthesizer and drum machine heavy collection sounds like it was designed to showcase Fukamachi's library music credentials. Crucially, though, it contains some superb, life-affirming compositions that should thrill those who have been enjoying the previous reissues of both WRWTFWW and Holland's Music From Memory.
…

Read more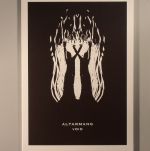 Cat: 99TH CYCLE. Rel: 13 Nov 17
Sulphur

Aether

Salamander

Kheper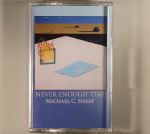 Cat: HD 041. Rel: 13 Nov 17
Well-Being (8:39)

Never Enough Time (5:21)

Pique Poring Over (1:45)

Pique Poring Over (Cont) (1:47)

Tape Delay Dichotomy (part 1) (6:48)

Tape Delay Dichotomy (part 2) (7:20)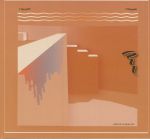 Cat: MEX 2462. Rel: 13 Nov 17
L'Ambience, L'Orange

Maliblue Dream Sequence

Tuned To Monochrome

Tonal Bath For Bubbles

Pattern Haze

Ritual Del Croix

Blind Contour Drawing For Piano
Cat: MEX 2464. Rel: 13 Nov 17
L'Ambience, L'Orange (2:37)

Maliblue Dream Sequence (6:00)

Tuned To Monochrome (8:42)

Tonal Bath For Bubbles (2:06)

Pattern Haze (8:20)

Ritual Del Croix (7:23)

Blind Contour Drawing For Piano (5:19)
Artículos del 1 al 10 de 10 en la página 1 de 1