Artists
Artículos del 1 al 3 de 3 en la página 1 de 1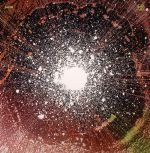 Cat: BOP 03. Rel: 14 Sep 15
Deep House
Dynasty Warriors (5:29)

Midnight Social (6:01)

Crux Palm (5:13)

Highrise Games (6:08)

The Barber & The Fish (4:52)

Excuse Me Miss (6:38)

What We Live For (5:53)
Review: Tadd Mullinix's Michigan-based label Bopside returns with its most ambitious project yet, a debut album from his and D'Marc Cantu's brilliant 2AMFM project. This eponymous album has been a long time coming with 2AM FM responsible for some crucial 12" cuts on labels like Creme, Spectral Sound, M>O>S Recordings and Nation dating back a decade! It feels like Bopside is the right platform for Mullinix and Cantu to fully express themselves as 2AM FM and this album is deep, but there is also a real warmth to their productions. Highlights include the melted mechanical acid of "Midnight Social", the lo-fi electro-pop of "Excuse Me Miss" and the soothing ecstasy pads of retro houser "What We Live For".
…

Read more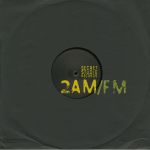 Release Yourself (8:12)

Pattern On The Floor (5:40)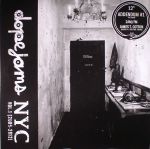 Cat: DJ 581. Rel: 06 Feb 17
Deep House
2AM/FM - "Poison Dart" (7:11)

James T Cotton - "Bizarre Carnival" (13:10)
Review: Tripping back to 2005/4 on a raw, machine funk flex, Dope Jams track back over Todd Mullinix's earlier chapters with two immense slabs of future tech. First up, his 2AM/FM project with D'Marc Cantu with "Poison Dart" a gritty late night Berlin lazer-fest. It's followed by the wily, unpredictable data charges on "Bizarre Carnival" on which you can almost hear the machines hissing in meltdown. This is what flashbacks were invented for.
…

Read more
Artículos del 1 al 3 de 3 en la página 1 de 1