Artists
Artículos del 1 al 3 de 3 en la página 1 de 1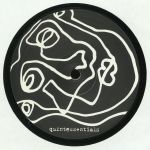 Cat: QUINTESSE 56. Rel: 09 Oct 17
Deep House
Intro (1:15)

No Dreams (6:32)

Stuttgart Sessions (feat Stylus Heat) (4:48)

Fanta Club (6:34)

Black Alley Shuffle (4:34)
Review: German imprint Quintessentials' mission statement is to keep underground house music on the map. It claims to hold a candle to those old house records: they love that raw yet soulful vibe. For their 56th (!) release they have tapped Mexican producer 4004, who has had releases also of late on FACES, Poetry In Motion and Late Night Jackin'. Smoky late night groove "No Dreams" gets things off to a good start with its smooth Rhodes, bumpy bassline and hypnotic bongo action. We particularly enjoyed the pumping NYC basement vibe of B side cut "Fanta Club" while "Black Alley Shuffle" gets back to the program in sexy and dusky fashion complete with some dusty rhythms, diva vocals and further mood lighting with the impressive use of filter sweeps.
…

Read more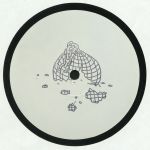 Cat: IAC 003. Rel: 13 Nov 17
Deep House
Cutouane - "Keep On Makin'" (5:57)

Kaffe Creme & G2S - "What You Doin'" (6:58)

4004 - "Dice Bar" (7:15)

G2S & Kaffe Creme - "Arrieres Vibrations" (6:01)

Manuel Nie - "Blomheri" (2:40)
FORTHCOMING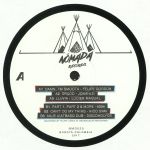 Cat: NMD 025. Rel: 30 Oct 17
Deep House
Felipe Gordon - "Damn I'm Smooth"

Jonahlo - "Crudo"

Lucien Magual - "Lluvia"

4004 - "Part 1 Part 2 & More"

Nico Svav - "Can't Do My Thing"

Discoholycs - "Anje Uiatbasq"
Artículos del 1 al 3 de 3 en la página 1 de 1