Artists
Artículos del 1 al 3 de 3 en la página 1 de 1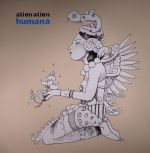 Cat: SLOMO 025. Rel: 11 Jul 16
Deep House
Humana (dub) (12:16)

Armani (5:58)

Humana (6:52)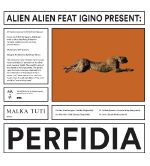 Cat: MT 007 . Rel: 17 Apr 17
Disco/Reediciones
Perfidia (original mix) (7:28)

Perfidia (Ray Mang & Severino Panzetta remix) (7:05)

Bella L'Estate (original mix) (7:15)

Bella L'Estate (Naduve remix) (6:44)
Review: Italian duo Hugo Sanchez and Edoardo Cianfanelli have been coming together to throw down all manner of discoid greatness for the likes of Slow Motion Records, and now they're on Malka Tuti with what has the potential to be a massive hit for them. Igino's vocal on the A-side track is undeniably catchy, and it sounds great both in the context of the original and simmering over Severino and Ray Mang's slow-burning gem of a remix. "Bella L'Estate" meanwhile sees the duo head into spooky, cinematic territory to great effect, marking out the kind of off-kilter disco jam to turn heads.
…

Read more
Intérprete:
Alexis Le-Tan
,
Local Zero
,
MUSHROOMS PROJECT
,
Dreems
,
Jose Manuel
,
Dj soFa
,
Tagwell Woods
,
Man Power
,
Lurid Music
,
NADUVE
,
Malka Tuti
,
Pletnev
FORTHCOMING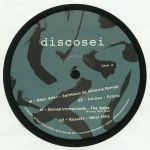 Cat: SLOMO 033. Rel: 11 Sep 17
Disco/Reediciones
Alien Alien - "Sambaca" (DJ Athome remix)

Lerosa - "Ritmo"

Stoned Immaculate - "The Spice" (Flying Men mix)

Kassiel - "West Hills"
Artículos del 1 al 3 de 3 en la página 1 de 1