Artículos del 1 al 2 de 2 en la página 1 de 1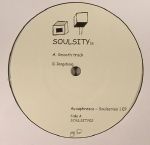 Cat: SOUS 002. Rel: 05 Jun 17
Minimal House/Tech House
Smooth Track (9:38)

Bongobang (9:11)
Review: Soulsity made quite a splash with their debut release, the Evimente EP from MP and Moratu and the Craiova based label add credence to the notion they are the latest imprint to strengthen Romania's continual emergence as a new power within minimal techno with this quite sublime record from Aquaphresca. Lead production "Smooth Track" is the sort of bridging track you can drop mid-set, staying pretty even as luscious, warm Rhodes arrangements ease out over the intricate, subtle shifting techy grooves which ensures the title is well chosen. This sense of melodic warmth shifts to the flip side and "Bongobang" feels like the more adventurous track, showing Aquaphresca's capacity to veer off track rhythmically - more please.
…

Read more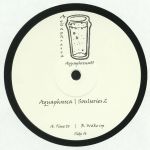 Cat: AQUAPHRESCA 03. Rel: 23 Oct 17
Minimal House/Tech House
Time To (8:26)

Wake Up (10:57)
Review: Mihai Popescu and MP reunite as Aquaphresca on their self-titled imprint, proving the scene - and our shelves - with bountiful minimal vibes. The sort that's becoming rarer and rarer to come across. This is their fifth release, Soulseries 2, and "Time To" kicks off the A-side with a bouncy, dense groove that balances majestically between house and tech, fuelled by a subtle layer of jazzy sensibility. On the B-side, "Wake Up" delves deeper into the minimal wormhole, producing one of those glitchy, intricate grooves that are usually constructed by peeps like Villalobos - a great deal of tech sensibility, but also plenty of harmonic tonalities to render it a pleasure for any sensible DJ who's into GOOD music.
…

Read more
Artículos del 1 al 2 de 2 en la página 1 de 1