Artists
Artículos del 1 al 3 de 3 en la página 1 de 1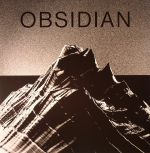 Cat: 50WEAPONLP 18. Rel: 26 Oct 15
Techno
Obsidian (1:39)

Cosmonaut (6:02)

Monolith (4:35)

Transmission (7:18)

Pulse Width (3:42)

Shimmer (5:06)

Vostok 6 (5:17)

Parallax View (5:55)

Poly (4:11)

Tetrapod (3:29)

HRM TX (1:54)

Trickster (5:49)
Review: It's fitting that Benjamin Damage is the last artist to release an album on 50 Weapons. Apart from owners Modeselektor, he was also one of the first to feature on the label. Obsidian sees Damage straddle a fine line between the melodic and the atmospheric, the dance floor-heavy and the visceral. This is audible on the title track, where spacey chords are introduced over a rolling rhythm and on "Monolith", an arrangement that sees Damage fuse tribal beats with fragile, angelic hooks. Even though much of the album revolves around this interplay, there are also moments when the balance tips in the favour of the esoteric, and the lithe break beats and sensuous ambience of "Pulse Width" and "Shimmer" bring an end to Damage's relationship with the label in fine, introspective style.
…

Read more
Cat: RS 1714. Rel: 30 Oct 17
Techno
Montreal

Off World

Drum Computer
Cat: 50WEAPONS 042. Rel: 02 Nov 15
Techno
Benjamin Damage & Doc Daneeka - "Kansas" (8:25)

Bicep - "Closing Sequence" (6:03)
Review: Modeselektor always promised that their 50 Weapons imprint would cease operations once it hit a half-century of releases. Given that this is the much-admired 42nd release, it would seem that the end is nigh. Naturally, they'll keep dancing till the bitter end, and here present two tried-and-tested floor-fillers from Benjamin Damage & Doc Daneeka, and Bicep. The latter's "Closing Sequence" naturally doffs a cap to rave-era sweatiness, but boasts beats, melodies and electronic textures more reminiscent of the short-lived progressive breaks sound (look it up, kids). Damage and Daneeka, meanwhile, lay down a deliciously dubby, hypnotic chunk of Germanic tech-house built around bustling, bouncy beats, relentless organ loops and shimmering, swirling synthesizers.
…

Read more
Artículos del 1 al 3 de 3 en la página 1 de 1