Artículos del 1 al 3 de 3 en la página 1 de 1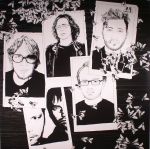 Cat: SOM 042. Rel: 12 Dec 16
Techno
Impakt - "Sodomacid" (3:09)

The Hacker - "1111" (6:37)

Crotaphytus - "Titanus Saurus Rex" (5:20)

Legowelt - "Droomtoestand" (5:38)

Chris Moss - "Cenobite" (5:29)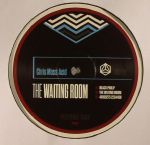 Cat: PT 007. Rel: 17 Apr 17
Techno
Black Philip (6:07)

The Waiting Room (5:13)

48858275 2294438 (13:40)
Review: Over the last decade, Bournemouth-based Chris Moss has become one of the more reliable sources of hardware-driven acid house revivalism. Here he turns up on Polyibus Trax with a trio of razor-sharp, analogue-heavy techno workouts. There's a refreshingly no-nonsense feel about the industrial strength riffs, woozy chords and slamming drum beats of "Black Philip", while "The Waiting Room" is the kind of nasty, muscular acid house shuffler that will get dancers sweating at 5am. Arguably best of all, though, is bizarrely titled flipside "48858275 2294438", which builds up slowly via psychedelic acid lines and positive chord progressions, before morphing into a Brown Album-era Orbital style British techno workout.
…

Read more
FORTHCOMING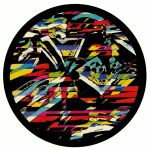 Cat: REPITCH 01LPEP2. Rel: 09 Oct 17
Techno
Shapednoise - "0.1dbhisdoi'fioa"

Chris Moss Acid - "Catacid"

AnD - "TT2"

Gaja - "Any Expectations"

The Exaltics - "Vierundvierzig"

Sote - "Operor"
Artículos del 1 al 3 de 3 en la página 1 de 1