Artículos del 1 al 3 de 3 en la página 1 de 1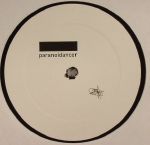 Cat: PD 032. Rel: 18 Jul 16
Techno
Patterns Of Confusion (part 1) (5:44)

Patterns Of Confusion (part 2) (6:21)

Patterns Of Confusion (part 2 - Pfirter remix) (6:06)

Patterns Of Confusion (part 2 - deep mix) (5:29)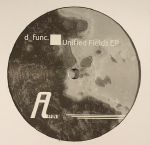 Cat: AFFIN 030LTD. Rel: 20 Jun 16
Techno
Unified Fields (part 1) (6:54)

Unified Fields (part 2) (7:47)

Unified Fields (Edit Select remix) (5:58)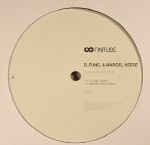 Cat: FIN 005. Rel: 01 Feb 16
Techno
Thought Control (D_Func Vision) (8:10)

Thought Control (Marcel Heese Vision) (10:26)
Review: For Finitude Music's 5th release, label owner Marcel Heese and Alexander Kowalski aka d_func. share their visions on ""Thought Control"".

Both tracks on the EP harbour the same intent, but each of them approaches it in a different way. d_func.'s take revolves around Sahko-like bleeps - if you are into early Mika Vainio or Sleeparchive - look no further! But instead of being loopy, it's definitely a builder. Its original trance track-like structure is sure to rock many an underground dancefloor.

Marcel's vision is slower and less straight-forward but creates and maintains a high tension. Based on dense a bassline and intricate soundscapes, it builds up slowly, only to explode halfway through. An extra payoff also comes at the very end of a track - its noise/ambient outro making a perfect way to wrap up an amazing party at 8AM somewhere deep in the heart of Berlin.
…

Read more
Artículos del 1 al 3 de 3 en la página 1 de 1