Henry Hyde
Artículos del 1 al 3 de 3 en la página 1 de 1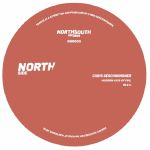 Cat: NSR 003. Rel: 21 May 18
Minimal/Tech House
Chris Geschwindner - "Modern Axis Of Evil"

Chris Geschwindner - "In 2 Infinity"

Henry Hyde - "No Shoes No Entry"

Henry Hyde - "Reverse Me"
Review: The third release on NorthSouth Records establishes the imprint as a vessel for the buoyant sound of minimal 2 step, as Chris Geschwindner and Henry Hyde return following their appearance on the label's inaugural 12". It's a sound and tempo that slots right in with the more established threads of minimal house music out there right now, but there's an undeniable UK kink in the groove that makes these jams stand out. "Modern Axis Of Evil" is a seductive, noirish cut while "In 2 Infinity" balances twitchy rhythmic elements with mournful, lingering keys. Hyde favours a broken beat template on "No Shoes No Entry," and then "Reverse Me" wriggles down into a reduced shuffle as technical as it is meditative.
…

Read more
Cat: DMF 001. Rel: 02 Jul 18
Minimal/Tech House
Henry Hyde - "Perchin'"

Lee Hume - "Vanishingmondaze"

Martinez - "Horizons"

Amathia - "Fraggle"

Alicia Hush - "Pickle Paradox"

Bilal - "Electric Cafe"

Unai Trotti - "Delta Papa"

Voigtmann - "Infinity"
Review: After a short hatius following the sellout DR001 - Tommy Vicari Jnr's Suction EP in 2015. Drifted Records' latest sub-label project 'Mid-Flow Series' showcases the more electronic/breakbeat shade of minimal techno. Their debut 8 track Various Artist compilation LP includes compositions from Henry Hyde, Martinez, Voigtmann, Alicia Hush, Lee Hume, Unai Trotti, Amathia and Bilal.





…

Read more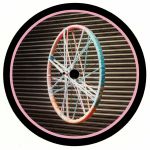 Cat: HB 011. Rel: 26 Feb 18
Minimal/Tech House
Mike Shannon - "Gratiot Avenue" (7:51)

Henry Hyde - "Green Flash" (5:09)

Seuil - "Trois Bassins" (6:11)

Oddmann - "Hackney Weak" (6:12)
Review: London's Half Baked Records came to life in early 2013, as part of the HBF Agency - representing their renowned Sunday afternoon parties. The record label was created in order to complete their platform and as an output for the music of their residents, such as Robin Ordell and Greg Brockmann. As part of their eight year celebrations, they've roped in some legends and newbies alike for this celebratory EP. It's nice to hear Cynosure main man Mike Shannon return to some gutsier sounds, similar to the what he was producing a decade ago - the industrial influenced groove of "Gratiot Avenue" calls to mind his work with Dewalta on Indigo Raw a couple years back. Undersounds' Henry Hyde closes out the A side with the spacey swing fuelled breaks of "Green Flash". On the flip, Eklo head honcho Seuil continues with his new love of retro sounds on the funked-up Detroit tribute "Trois Bassins" while Oddmann return after their appearance on HB010 with the reduced and gloomy after hours deepness of "Hackney Weak".
…

Read more
Artículos del 1 al 3 de 3 en la página 1 de 1