Artículos del 1 al 3 de 3 en la página 1 de 1
FORTHCOMING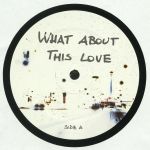 Cat: WATL 01. Rel: 09 Oct 17
Deep House
Fly Away (original vocal)

Fly Away (Deep88 Adriatic remix)

Fly Away (Melchior Sultana remix)

Fly Away (Javonntte dub)
Review: On paper, this looks like a match made in heaven. On one side of the studio, experienced Italian deep house don Deep88; on the other, soul-loving Detroit house sort Javonnte. In its original form, "Fly Away" offers a superb hybrid of both producers' styles, with Javonnte's impassioned vocal and rolling beats working well with Deep88's Larry Heard style chords and bassline. Deep88 gets a chance to explore this avenue further on his dreamy and on-point Adriatic Mix, while Javonnte weighs in with a slightly chunkier Dub. Arguably best of all, though, is the seductive jazziness and soul-flecked deep house positivity of Melchior Sultana's impeccable rework.
…

Read more
FORTHCOMING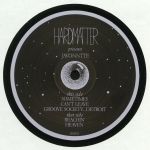 Cat: HM 002. Rel: 16 Oct 17
Deep House
Sometimes

Can't Leave

Groove Society...Detroit

Reachin'

Heaven (vocal mix)
Review: You'll struggle to find a more sumptuous set of deep house tracks than those featured on The Groove Society, the latest EP from prolific producer Javontte. It's his fourth 12" of the year, but there's no audible drop in quality. Choose between the bumping, bass-heavy goodness of "Groove Society... Detroit", the sumptuous jazz-funk synth solos, crunchy snares and swirling pads of "Reachin", the tactile soulful house sunshine of "Heaven (Vocal Mix)", the riff-laden light night box jam that is "Can't Leave" and the jazzy, Ron Trent-ish early morning bliss of "Sometimes". Naturally, all are superb, making this one of his more desirable EPs.
…

Read more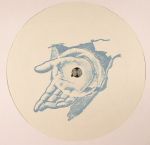 Cat: SHR 001. Rel: 07 Aug 17
Deep House
Ounce Is (5:00)

Say Sumin' (4:39)

Aquarius Swing (6:18)

Life Of Love (Re Shuffle) (4:59)

Life Of Love (5:03)

Same Feelings (5:47)
Review: Following his "Late Night Sessions" earlier this year Detroit's Brian Garrett returns to Trouble Kids with another generous helping of straight up strutting house music. From the full-frontal jacks of "Ounce Is" and the divine vocal-looping "Say Summin'" we slip into something more boompty and comfortable on "Aquarius Swing" and tantalise our senses of "Life Of Love" before shedding more layers until we're writhing in otherworldly groove nudity on the re-shuffle. "Same Feelings" closes on a juicy Jersey garage warm organ vibe. Feeling it?
…

Read more
Artículos del 1 al 3 de 3 en la página 1 de 1