Artists
Artículos del 1 al 3 de 3 en la página 1 de 1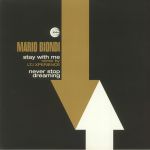 Cat: SCEP 478. Rel: 17 Apr 17
Disco/Reediciones
Stay With Me (LTJ Xperience remix) (5:47)

Stay With Me (LTJ Xperience remix dub) (6:05)

Never Stop Dreaming (4:55)

Stay With Me (5:32)
Review: Although little known in the UK, Sicilian singer Mario Biondi has sold huge amounts of records in his native Italy. It's not surprising, really, given the quality of his Barry White-esque deep and soulful vocal style. Here he pops up on Schema, offering up the seductive, slow dance-friendly silkiness of "Never Stop Dreaming" and the warm and groovy Philly Soul revivalism "Stay With Me". That track is given the once over by fellow Italian LTJ Xperience. Interestingly, his full vocal remix is faster, warmer and looser than his normal metronomic productions, while retaining his usual DJ-friendly grooves. His soulful house style instrumental Dub is pretty darn tasty, too.
…

Read more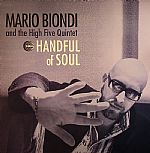 Cat: SCLP 406. Rel: 19 Mar 07
Broken Beat/Nu Jazz/Nu Soul
A Child Runs Free

No Mercy For Me

Slow Hot Wind

This Is What You Are

I Can't Keep From Cryin' Sometimes

Rio De Janeiro Blue

A Handful Of Soul

On A Clear Day (You Can See Forever)

Never Die

Gig

No Trouble On The Mountain
Review: On "Handful Of Soul" Mario Biondi not only delivers a very convincing interpretation of classics, but his voice adds a different colour to the music. Schema bring a wonderfully soulful, jazzy release.
…

Read more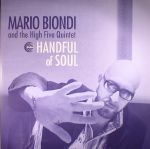 Cat: SCLP 406SE. Rel: 30 Jan 17
Jazz
A Child Runs Free (5:42)

No Mercy For Me (3:44)

Slow Hot Wind (4:01)

This Is What Your Are (7:09)

I Can't Keep From Cryin' Sometimes (4:57)

Rio De Janeiro Blue (4:09)

A Handful Of Soul (4:20)

On A Clear Day (You Can See Forever) (3:11)

Never Die (5:31)

Gig (3:32)

No Trouble On The Mountain (4:21)
Artículos del 1 al 3 de 3 en la página 1 de 1