Mella Dee
Artículos del 1 al 2 de 2 en la página 1 de 1
Cat: LOB 013. Rel: 16 Nov 15
Bass
Here (5:11)

Trellick (5:03)
Review: Usually spotted on Digital Soundboy, Mella Dee jumps over to Redlight's Lobster Boy imprint for two gutter-munching slices of breakbeat. Entrenched in the original hardcore foundations, "Here" whittles the same stick that Special Request has whittled so sharply over the last few years. Timeless badness, it's an instant unifier. "Trellick" has more of a garage feel with its splice, diced vocals.. Then it drops into the gulliest slo-mo jungle drop you'll hear all year. Powerful.
…

Read more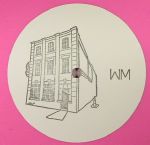 Cat: WM 002. Rel: 28 Aug 17
Techno
Take It (6:59)

Woodlands (6:48)

Paul & Shark (6:19)
Review: The second offering from Warehouse Music: the new imprint brought by London based DJ Mella Dee. Growing up in South Yorkshire, Dee (real name Ryan Aitchison) developed early musical influences originating from the warehouse sounds of the northern region. With a respectful nod to the influence this had on him, Aitchison strives to create his own take on warehouse music with his new project. Starting off with the hard hitting yet euphoric disco loops of "Take It" that's reminiscent of Robert Hood's Floorplan project, on the flip we've got the classic rave business of "Paul & Shark" with its trippy acid style synths, Orbital style strings and hammering beats geared for some some retroactive/strobed out shenanigans on the dancefloor. WM002 is pressed to neon pink vinyl with a bespoke hand-stamp design of the infamous Doncaster Warehouse.
…

Read more
Artículos del 1 al 2 de 2 en la página 1 de 1