Artists
Artículos del 1 al 2 de 2 en la página 1 de 1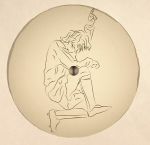 Cat: PANEA 001. Rel: 04 Jul 16
Minimal House/Tech House
Gustavo Cardenas & Dirty Lemon - "On The Basis"

Pepe Villalba - "Earthbreak" (6:10)

Primary Perception - "Voicing" (6:51)

Saverio Celestri - "November Sun" (7:08)
Review: New Berlin imprint Panea is a concept based on sharing the passion for music and "to provide talented musicians, DJs and producers with valuable opportunities." More power to them we say! They're definitely off to a good start when you consider they've recruited a couple of the Slow Life alumni, namely Pepe Villalba; who provides the dusty and broken groove of "Earthbreak" and of course Saverio Celestri with the hypnotic lo-tech soul of "November Sun". Elsewhere, there's other fine grooves by Gustavo Cardenas & Dirty Lemon with the rolling hypno-groove of "On The Basis" and Primary Perception with another lovely excursion in broken beat deep house on "Voicing".
…

Read more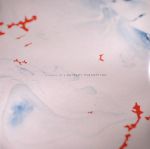 Cat: SL 010. Rel: 29 May 17
Minimal House/Tech House
Sounds From Space (3:25)

Cellular Communication (6:25)

Planetary Citizen (6:19)

12Bit Spacecraft (6:42)

Quantum Theory (6:34)

Cosmic Waves (6:21)

Triplet Move (5:42)

Deathless Soul (3:53)

The Backster Effect (6:48)

Planck Scale (6:49)

Universal Consciousness (1:38)
Review: Berlin-based brothers Mahy and Nichel Cruz made something of a splash with thei 2016 debut 12" on Second Step Records Limited, the fluid, tech-tinged Research Centre. Evidence of a Primary Perception is their debut album, and offers an expanded insight into their unique musical worldview. While there are occasional trips into woozy ambient territory and the domain of vintage intelligent techno, the vast majority of tracks fix loose, live-sounding, jazz-tinged breakbeats to the kind of starry, intergalactic synths that have always been a huge feature of Motor City techno. The package also contains two tasty remixes: a bumpin' rework of "12Bit Spacecraft" by S. Moreira, and a wonderfully cosmic, Global Communications style interpretation of "Cosmic Waves" by Etheral Logic.
…

Read more
Artículos del 1 al 2 de 2 en la página 1 de 1