Artists
Artículos del 1 al 3 de 3 en la página 1 de 1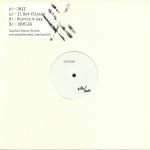 XXX 666
(limited hand-numbered hand-stamped 12")
Cat: XXX 666. Rel: 13 Nov 17
Disco/Reediciones
JMII - "Track 1" (6:25)

Il Est Vilaine - "Track 2" (5:06)

Marvin & Guy - "Track 3" (6:33)

SHMLSS - "Track 4" (7:50)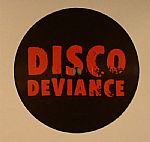 Cat: DD 31. Rel: 18 Nov 13
Disco/Reediciones
Club Cruise (SHMLSS edit)

Bang The Gong (SHMLSS edit)
Review: SHMLSS are two Dutch dudes with a clear aversion for vowels, a fondness for dusty old disco and Zubrovka vodka and a production approach they refer to as Future-House. With the genre detectives still investigating the validity of this latter claim, the Amsterdam-based pairing of Bart van Manen & Michiel Lancee are free to make their debut on the trusty Disco Deviance with a right pair of gems. Lead track "Club Cruise" is a laser guided disco bomb driven by low bass, scratchy guitar licks and intergalactic clav breaks and the pleasant midtempo bump of this is complemented well by the swifter B Side. SHMLSS tackle a Debbie Jacobs classic on "Bang the Gong" focussing entirely on the instrumental arrangement and demonstrate fully their talent for the edit.
…

Read more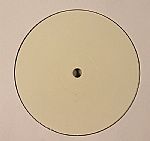 Cat: RR 008. Rel: 04 Aug 14
Disco/Reediciones
Disco Sensation

One Of The World
Review: Shamelessly funky edits from two Dutch disco dynamos SHMLSS. They've already given us plenty to jump to via Midnight Riot and Disco Deviance. We're likely to hear a lot more of them in the future, but right now it's all about this epic double up on Manchester's To Rack & Ruin imprint. "Disco Sensation" is a heady slap bass jam session with an array of tight chops and disco flurries on the fills. Meanwhile on the B we're treated to an epic rendition of Peter Jacques Band's "Counting On Love" where every string and piano rolls are polished and presented with dramatic glee. Bona fide disco vibes.
…

Read more
Artículos del 1 al 3 de 3 en la página 1 de 1