Artists
Artículos del 1 al 2 de 2 en la página 1 de 1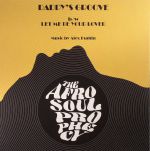 Cat: SC 717. Rel: 22 May 17
Funk/Reediciones
Daddy's Groove (4:52)

Let Me Be Your Lover (4:40)
Review: Alex Puddu's Afro Soul Prophecy project continues to blaze into the year with pure molten lava grooves. "Daddy's Groove" is a perfect summer heater with its laid back horns that ooze over the wah wah licks and strutting rim-shots. "Let Me Be Your Lover" takes more of a Latin approach with its upbeat rhythm and bossa tendencies. Listen out for those cosmic guitars in the background... Dreamy business.
…

Read more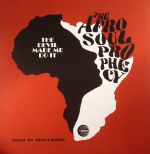 Cat: SCEB 002. Rel: 17 Apr 17
International
The Devil Made Me Do It (4:26)

The Devil Made Me Do It (The Invisible Cosmic Echoes version) (4:51)

The Devil Made Me Do It (The Invisible Astral Wave version) (4:30)
Review: Like many drummers, Alex Puddu has long been inspired by the work of Tony Allen. He pays tribute to the legendary Nigerian sticks-man on "The Devil Made Me Do It", a sumptuous dose of groovy downtempo Afrobeat laden with Allen-style polyrhythms, Africa '70 horns and lashings of eyes-closed electric piano solos. On the flip you'll find two different interpretations from Puddu. The first, subtitled "The Invisible Cosmic", doffs a cap to the Afro-cosmic world of Daniele Baldelli while retaining much of the warmth and musicality of the original mix. "The Invisible Astral" version is an altogether more spaced-out dub, with Puddu smothering the drums and horns in copious amounts of tape echo.
…

Read more
Artículos del 1 al 2 de 2 en la página 1 de 1