Artículos del 1 al 3 de 3 en la página 1 de 1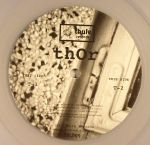 Cat: THL 009R. Rel: 20 Dec 16
Techno
T1

T2
Review: Icelandic dub techno outpost Thule close out 2016 with a welcome reissue of a classic from the archives. Thorhallur Skulason has been operating since the 90s in a variety of guises including Sanasol and Oz Artists, but his classic T1 12" from 1998 is surely one of the high points of his career as Thor. "T1" leads the charge on this remastered release, perfecting the art of throbbing, trancey techno with sparse ingredients and a killer groove. "T2" is the light to "T1"'s shade, leaving the door open for harmonious synth ripples to chime through amongst other delicate sonic delights.
…

Read more
Decay
(140 gram vinyl 12")
Cat: THL 024. Rel: 11 Jun 18
Techno
Insanity Dub

Rusty Flashback

Garden Of Corrosion

Pepper Jones
Review: "The wait is over as we finally have a new release ready by one of the originators of Icelandic techno. It's been a while, but worth the wait - as he delivers a straight-shooter, destined to find place in the record bags of all serious djs for years to come.
The EP consists of four dub-influenced techno tracks - each one exploring the depths of sonic and emotional landscapes. Some might even say glacial and atmospheric, yet perfect for a late night spin at the clubs.
Thule Records is considered by many to be a pioneers in the field of dub-influenced techno music and was a starting point for many of Iceland's most renowned electronic musicians.
"





…

Read more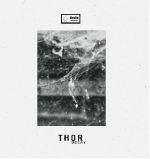 Decay
(limited 180 gram marbled grey vinyl 12")
Cat: THL 024LTD. Rel: 11 Jun 18
Techno
Insanity Dub

Rusty Flashback

Garden Of Corrosion

Pepper Jones
Review: Building on the momentum of the strong reissue programme undertaken at Thule Records HQ, Thor returns to the fray with some new productions that add a new chapter to the story of Icelandic techno. This limited run of Decay appropriately comes on marbled grey vinyl. Of course, the unique atmosphere the label carved out in the 90s has been left intact - the dubby processing and icy melodies abound throughout, creating utterly immersive techno and house variations in the process. "Insanity Dub" has a live feel to its drum set which injects a curious disco energy into the mix, while "Rusty Flashback" takes things in a subtle tech house direction. "Garden Of Corrosion" stands apart with its slender sound palette, placing the emphasis on groove and swing, while "Pepper Jones" ramps the dub techno exploration up to 11. If you love the sound of Thule, you're going to love this.
…

Read more
Artículos del 1 al 3 de 3 en la página 1 de 1