Artículos del 1 al 3 de 3 en la página 1 de 1
Cat: PFTV 002. Rel: 17 Jun 13
Deep House
YSE - "99% Invisible"

YSE Saint Laur'Ant - "When You Love Me"

Rhythm Plate - "I Think I've Dreamed This Before"
Review: Rhythm Plate's re-emergence through their Pressed For Time label continues apace on this second release, a split 12" that pairs a new cut from Matlock's finest with solo productions from Ant Plate as YSE and YSE Saint Laurent. Hissy warehouse beats, simple chord vamps and Rapturous oh-vocals characterise YSE's dryish yet muscular "99% Invisible", whilst Plate's YSE Saint Laurent contribution "When You Love Me" pairs some R&B vocal sampling with drawn out synths and wispy percussion placed on top of a grooving bassline similar to Bernard Badie's '09 Mojuba hit "Move To The Beat". Rhythm Plate's submission, "I Think I've Dreamed This Before" adds a warming calmness to the EP, allowing a spirited synth line to traverse its arrangement like a geisha float-walking through an Japanese garden of snowy arpeggios and moss covered basslines.


…

Read more
Intérprete:
Jonna (City Fly / Shadeleaf Music)
,
J'Shez (City Fly/Innercircle)
,
Rhythm Plate
,
Matt Trousdale
,
JONNO & TOMMO
,
Juno Recommends Deep House
,
Pressed For Time
,
Alex Alterskye
,
OWAIN(124 RECORDINGS)
,
OCH
,
Djs: Most Charted - Deep House
,
Sasha Khizhnyakov
,
Carl H (ANIMALS ON PSYCHEDELICS )
,
Sean Brosnan
,
Jack Fell Down
,
Digs & Woosh (DIY)
…

Read more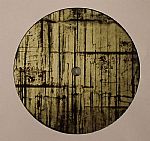 Cat: SB 025. Rel: 10 Jul 14
Deep House
Parked Reservation

Black Love

Pace Set By Others
$9.67
SAVE 25%
in stock
$7.25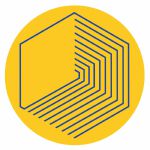 Cat: PFTV 013. Rel: 11 Jun 18
Deep House
Unstoppable

Sun Shadow

All We Are

You Told Me
Review: Ant Plate's YSE alias is back on Pressed For Time, displaying some of the craftiest house cuts from a persistently crafty house producer. Quite how the plucky Rhythm Plate vet finds time to make all these jams we don't know, but once again we're treated to four classy workouts for those that know. On this record "Unstoppable" and "All We Are" are the most floor-focused - both get into a wiggly groove that makes the most of its samples without overshadowing the beat. "Sun Shadow" and "You Told Me" on the other hand are warm, tender chord fests custom built to melt hearts in a classic deep house style.
…

Read more
Artículos del 1 al 3 de 3 en la página 1 de 1