This Week: Broken Beat/Nu Jazz/Nu Soul
Artículos del 1 al 7 de 7 en la página 1 de 1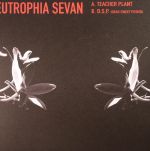 Cat: WOKH 01. Rel: 15 Jan 18
Teacher Plant (3:53)

DSP (Dear Sweet Potato) (3:07)
Review: Given the clear West London broken beat and hazy jazz-funk influences that marked out his superb 2015 album From Joy, it's perhaps unsurprising that Kyle Hall's latest seven-inch missive explores similar sonic territory. While the standout is arguably the impeccable downtempo shuffler "DSP (Dear Sweet Potato)" - all gently tumbling synth lines, stoned drum machine hits (in a slipped jazz time signature, of course) and sun-kissed chord progressions - it's undoubtedly A-side "Teacher Plant" that will get all the props. Shot through with the fireside warmth and groovy vibes of deep house, but built around dexterous broken beats and Kaidi Tatham style keys-work, it's one of the producer's most well-rounded and effective releases of recent times.
…

Read more
Intérprete:
Owen Jay (Batti Batti / Gauss )
,
OdDio
,
Simba (Shadeleaf Music)
,
Alex Attias
,
SEELIE
,
RUSTAM OSPANOFF.
,
Ionik (Traveller Records)
,
Thatmanmonkz (Shadeleaf Music)
,
Lay-Far
,
Tooli (Local Talk / OMENA)
,
Monsieur Cedric (Serie Limitee)
,
ISOUL8 (Volcov)
,
Lexis (Music Is My Sanctuary)
,
Marcelo Tavares(Deep Space Podcast)
,
Jay Simon (Must Have Records)
,
Andrea passenger
,
SIMON OZBIZTON
,
Filippo Zenna (Periodica Records)
,
25 Places
,
JELLY ROLL SOUL
…

Read more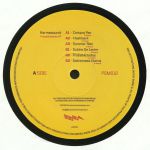 Cat: PSM 012. Rel: 15 Jan 18
Compra Pan (4:06)

Flashback (4:27)

Summer Plan (4:09)

Dulce De Leche (3:01)

Probabilidades (4:16)

Sobremesa Eterna (3:09)
Review: Argentinian-in-Barcelona Karmasound makes his vinyl debut on Bristol's Phuture Shock with this insane six pack: "Compra Pan" is a rim-shot driven light-footed jazzy wriggler with some perfectly warmed synth noodles that have a mind of their own and "Flashback" is a brilliantly frazzled upbeat acid jazz session that's never quite comedown since the 90s. Elsewhere "Summer Plan" yearns for the warmer climes with a bruk-ish chord arrangement and golden vocal harmonies, "Dulce De Leche" takes us closer to the dancefloor with a little loopy mischief and swaggering beats while the title track "Probabilidades" takes us on much more of a late night trip with a cascading bassline and some wonderful sleazy talkbox magic. "Sobremesa Eterna" plays the final lullaby with its dreamy chords, slo-mo bossa and cheeky bass wriggles in the fills. All packed into one massive 12", this is very significant release.
…

Read more
Cat: S3AREC 010. Rel: 15 Jan 18
Waiting (Cuthead remix) (4:57)

Waiting (Souleance remix) (4:39)

All Right (S3A remix) (7:29)

Waiting (Rim Laurens remix) (4:58)
Review: Last April may seem like an aeon ago but Llorca's album The Garden has barely left our turntable... until now, as a selection of dope remixes have landed. The forever-delicious disco cut "Waiting" enjoys three twists: Cuthead rips up the dance with Robsoul-style chugger, Souleance dust of the cowbell and add a little more cosmic sparkle while Rim Laurens adds a whole new dramatic dynamic in a way that's not dissimilar to "La Ritornelle" or "Clubbed To Death". Finally S3A takes the come-to-bed poignancy of "All Right" and gives it a little 4/4 pep and loopy insistency. Blooming lovely.
…

Read more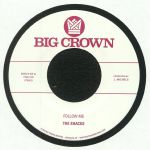 Cat: BC 0127. Rel: 15 Jan 18
Follow Me (3:20)

Texas (3:07)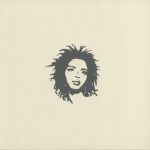 Cat: DEV 002. Rel: 15 Jan 18
Coy Boy (0:53)

Soulseek (4:15)

Nappytex (2:22)

Jennah's Interlude (1:12)

Fake Loathe (4:05)

Hush Money (1:43)

Kerosene SkunkFunk (1:29)

Who Shot Luscious Lyon (1:26)
Review: While Dean Blunt might be half way round the world gigging or getting in touch with local cultures, his excellent World Music is still officially based in London's Hackney, what many would refer to as the home of his creative run since the late noughties. He returns with under a cameo role, however, alongside the rest of his new LA crew. Together, they are known as Blue Iversion. Hotep is their debut LP, and the vinyl version comes courtesy of Deviation, unsurprisingly. The mood is jazzy but the finer details of this album are wrapped in a distinctive electronic glow, permeating every track on here, from the cool broken beats of "Soulseek" to the euphoric bursts of chords heard on "Nappytex", and the magnificently Rhodes-led ballad called "Fake Loathe". "Hush Money" is our favourite piece, a funky little jam with plenty of soul and melancholia at its core, while "Kerosene SkunkFunk" has Blunt's sticky stench all over it, and "Who Shot Luscious Lyon" provides a magnetic burst of acoustic guitars as a final bullet.
…

Read more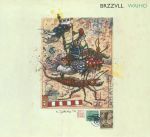 Cat: SDBANUCD 05. Rel: 15 Jan 18
De Vlijtige Kip

Waiho

Andromeda

Wizzly Whop

Mantra

Jee

Mighty Mylou

Zwag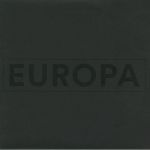 Europa
(2xLP (side 2 screen-printed) + insert + sticker)
Cat: MTLP 002. Rel: 15 Jan 18
Europa (17:14)

In My Heart (feat Radwan Ghazi Moumneh) (12:55)

Bogovi (7:42)

Trouble (11:58)

Outro (5:00)
Review: Following two fine teaser singles on Malka Tuti, Tapan (AKA Belgrade-based producers Nebosja Bogdanovic and Goran Simonosk) are finally ready to unleash their debut album, Europa. A genuinely unique proposition, the set sees them flit between mind-altering Middle Eastern dub-jazz (the trippy title track), delay-laden late night soundscapes (the brilliant "In My Heart"), woozy post-punk dystopia ("Bogovi"), percussion-rich, horn-heavy weirdness ("Trouble") and the kind of dubwise, other-worldly fare that we'd once have expected to hear from early '80s Bristolian bands such as Maximum Joy. It's naturally hugely atmospheric, but more impressive than that is the duo's imaginative approach. While the influences are easy to spot, describing the results is pleasingly tricky.
…

Read more
Artículos del 1 al 7 de 7 en la página 1 de 1
This Week: Broken Beat/Nu Jazz/Nu Soul