This Week: Broken Beat/Nu Jazz/Nu Soul
Artículos del 1 al 9 de 9 en la página 1 de 1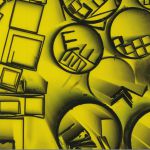 Cat: MEA 022/SW015. Rel: 20 Nov 17
Amen (24:19)

Bmen (24:14)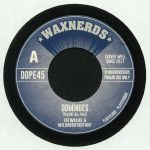 Cat: WAXNERDS 05. Rel: 20 Nov 17
Dominoes (Talkin' All That) (4:33)

Breakin' Jazz Dominoes (Beats & Pieces) (2:46)

Track 3 (1:16)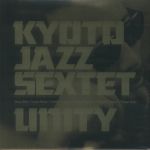 Unity
(deluxe gatefold 2xLP)
Cat: HRLP 082. Rel: 20 Nov 17
Peaceful Wind (7:23)

Ancient Future (10:12)

We Are One (feat Navasha Daya) (5:34)

Song For Unity (feat Tomoki Sanders) (13:03)

Love Light (feat Navasha Daya) (6:33)

Mission (6:46)

Rising (6:23)

Extra Freedom (6:19)

Children Of Peace (5:30)
Review: Back in 2015, Kyoto Jazz Massive founder Shuya Okino decided to eschew the nu-jazz fusions with which he made his name in favour of a more traditional sound. Since then, his Kyoto Jazz Sextet has been responsible for a string of outstanding releases. Unity is the six-piece band's second album and naturally contains a string of impressively positive, life-affirming jazz jams. Check, in particular, the near 14-minute Tomoki Sanders collaboration "Song for Unity", a high-octane affair featuring all manner of increasingly sweaty saxophone, piano and trumpet solos. Elsewhere, be sure to check out the two superb vocal numbers featuring talented chanteuse Navasha Daya ("Love Light", in particular, sounds like a future anthem in the making), as well as Pharoah Sanders tribute "Extra Freedom".
…

Read more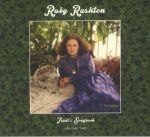 Cat: 22A 019CD. Rel: 20 Nov 17
Tisbury Truckin

Song For Christopher

Trudi's Mood (part 2)

Charlotte Emma Victoria

Together At Last

Butterfly
Review: Given the runaway success of the first volume in Ruby Rushton's Trudi's Songbook series earlier this year, it was probably inevitable that we'd get a follow-up sooner rather than later. This time round, the Tenderlonious-helmed band has decided to push the boat out even further, beginning with a wonderfully dreamy 10-minute exploration of improvised jazz-funk/hip-hop fusion ("Tisbury Truckin") and ending with their first cover version: a superbly atmospheric, flute-laden interpretation of Herbie Hancock classic "Butterfly". In between, you'll find a range of effortlessly loose and languid jazz workouts rich in superb solos and peerless percussion (provided, in part, by Joseph "Mo Kolours" Deenmamode).
…

Read more
Cat: TRULP 190. Rel: 20 Nov 17
The Dreaming Mind (part 1) (4:36)

Mas Pan (5:28)

Linda Morena (8:27)

Undelivered Letter (5:24)

Un Canto A Mi Tierra (4:59)

Mambo Los Quantic (4:44)

Albela (2:31)

New Morning (6:46)

I Just Fell In Love Again (3:42)

Cancao Do Deserto (5:52)

Arianita (6:12)

The Dreaming Mind (1:39)
Intérprete:
Shantisan
,
Pete Isaac (Jelly Jazz)
,
Azaxx (Tru Thoughts / F*CLR Music)
,
Ennio Styles
,
Phuture Motion
,
Mukatsuku Records Chart
,
7 Samurai
,
Spacewalker
,
Sid Ford
,
Simone Vimercati
,
MR. Scruff
,
DJ DRM (Bastard Jazz / BSTRD Boots)
,
Record Breakin' Music
,
STARLA DJs (Craig & Mark)
,
Club Brasil Records
,
Afro Beat Foundation
,
Equinox Recordings
,
The Uptown Felaz - ShiftinGears
,
Jazz Dance Chart
,
Calamity Jade (Willwork4funk)
…

Read more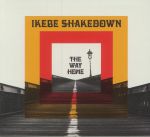 Cat: CDCLMN 12017. Rel: 20 Nov 17
Supermoon

Blue Giant

The Next 24

She's Knocking

Assassin

Brushfire

Penny The Snitch

Out Of The Shadows

The Ally

Shifting Sands

Five For Five

Where The Day Breaks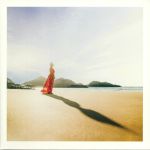 Cat: JV 3357014445. Rel: 20 Nov 17
The Dawn (3:59)

Dreaming (5:30)

Hope (4:42)

Mon Coeur (3:28)

Un Voeu (1:49)

Change (4:01)

Fly (5:06)

The Last Journey (4:46)

Nuit (3:21)

L'appel (1:19)

Maybe (4:08)

The Dusk (4:08)

Lune Rousse (4:47)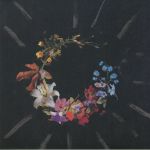 Cat: BMM 031. Rel: 20 Nov 17
Brain Off (feat Laraaji) (8:21)

22 Rainbows (3:54)

Nosferato (feat T/O) (5:34)

Quattro Lineari (4:28)

Love You (Birthday) (3:37)

Danse Macabre (3:47)

Widow (feat The Galaxy Electric) (4:27)

Ghosts Around (4:19)

Bird Not Man (2:47)

Horror Vacui (bonus track) (4:39)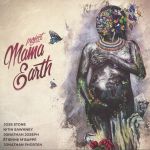 Cat: 081987 3015802. Rel: 20 Nov 17
Mama Earth (4:34)

Interlude 1 (0:40)

Waterfall (3:58)

Interlude 2 (0:58)

Spring (4:39)

Interlude 3 (0:46)

What Would She Say? (4:30)

Interlude 4 (0:56)

Entanglement (4:14)

Interlude 5 (0:58)

Breathe (3:50)
Artículos del 1 al 9 de 9 en la página 1 de 1
This Week: Broken Beat/Nu Jazz/Nu Soul