This Week: Coldwave/Synth
Artículos del 1 al 14 de 14 en la página 1 de 1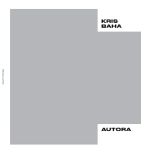 Cat: CDA 020. Rel: 20 Nov 17
Autora

Brink Reality

Happiness Disaster

10Ways

Start Over
Review: Kris Baha is fast becoming one of the most essential operators in the deviant disco underbelly of Berlin's scene, despite having landed in the city relatively recently. Baha's credentials with labels like Power Station and parties in Melbourne are all that you need to know, and now this release on the ever mighty Cocktail d'Amore seals the deal. Baha has never sounded more confident, pinging deviant synths around nasty drum bite and channeling the gods of industrial darkness to make some rugged body music for the darker kind of dancefloor. The experimental, non-party tracks are just as wild, dealing in all manner of uncompromising noise to further Baha's journey to the upper realms of sonic mud slingers.
…

Read more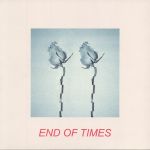 Cat: OM 40. Rel: 20 Nov 17
End Of Times (4:29)

Serenity (4:20)

Heart Control (9:06)

Darkness Falls (4:01)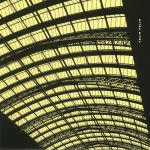 Cat: PM 21. Rel: 20 Nov 17
One Universe (4:59)

The Flood (4:07)

Snakes (3:53)

Blender (IV/AN Captive mix) (5:07)

Snakes (Low Sea remix) (4:14)

Phantom Flats (4:27)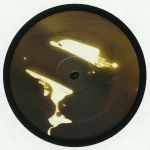 Cat: VTX 007. Rel: 20 Nov 17
Saint Boulevard (6:42)

Suomen Moroderit Theme (Forever dub) (5:03)

Last Time (5:26)

Mina Unelmoin, Mina Rakastin (5:19)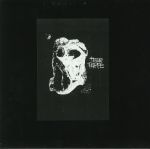 Cat: TEER 001. Rel: 20 Nov 17
Was Hangt In Deiner Fresse Rum (3:05)

Trendy Afrika (7:41)

Fleisch (1:54)

Kabala (4:35)

Trotor (11:26)

Mr. Thalysbahn (5:10)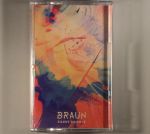 Cat: CDBRC 010. Rel: 20 Nov 17
Washed Away (3:22)

Prague (3:49)

Gardens (3:37)

Lose It All (3:09)

Strange Arrange (3:37)

Away From Me/Open Your Eyes (4:10)

Too Long (3:05)

Swimming (3:33)

Another Illusion (2:25)

Silent Science (3:41)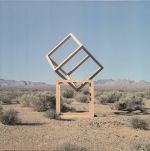 Cat: LN 10LPX. Rel: 20 Nov 17
Solarhys (1:07)

Outer Space (4:27)

Recall (feat Ben Shemie) (5:45)

Party Moonster (4:29)

Because It's There (7:15)

The Dawn (10:19)

Deepest (1:28)

Androgyne (feat Alain Chamfort) (7:36)

The Ultimate High (6:45)

The Backlash (5:36)

Dune (3:38)

Pendulum (3:07)

Nuit Noire (4:37)

Androgyne (instrumental) (7:36)

Recall (feat Ben Shemie) (3:46)

Recall (instrumental) (3:47)
Review: Since the release of her last album in 2010, Kill The DJ co-founder Chloe Thevenin seems to have been taking things relatively easy. While she continues to be a popular presence behind the decks on the European club scene, her recorded output has been limited. Endless Revisions, her third album, is an impressive return to the spotlight, though. A notably mature and thoughtful affair, it sees the veteran Frenchwoman saunter between dark, synthesizer-heavy soundscapes, clandestine cold-wave workouts, atmospheric wooziness, mind-altering ambient interludes and pitch-black dancefloor shufflers. It naturally holds together brilliantly as an album thanks to her consistently moody sonic approach, though it will take you a few listens to really get to grips with everything that's going on. Needless to say, it's time well spent.
…

Read more
Cat: CTITTTLP 2017. Rel: 20 Nov 17
Time To Tell (19:31)

Ritual Awakening (11:01)

The Secret Touch (7:59)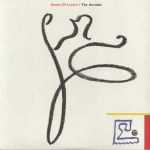 Cat: DAIS 108LP. Rel: 20 Nov 17
Orphans Of The Smog (4:16)

Here Lies (4:17)

Ursula In B Major (4:48)

The Lowly People (4:36)

Perfect History (4:01)

Quai D'Orsay (4:54)

Divine Song (6:47)

The Absolute (5:14)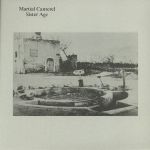 Cat: OS 33LP. Rel: 20 Nov 17
The Outside (3:58)

Silence (4:38)

Listener Dead (4:30)

Firmament (3:40)

Sister Age (3:59)

Vision (4:37)

Hausmann (4:39)

3 Days (4:21)

Open & Shut (3:08)
Symmetri
(LP + MP3 download code with obi strip)
Cat: OWS 20. Rel: 20 Nov 17
Assemble En Miroir I (1:08)

Messages (4:11)

Futura (3:24)

Unterirdisch (0:54)

Byrani Rom Ascii (4:39)

Indigo (3:48)

Moloch! (3:06)

Assemble En Miroir II (1:32)

Babel (3:28)

Hymns (3:45)

Trouble (3:36)

Tetraheathen (2:20)

Eternal Return (part 1) (2:37)

Witchhunt (feat Daniel Weyandt) (3:55)

Assemble En Miroir III (2:03)
Symmetri
(coloured vinyl LP + MP3 download code with obi strip limited to 300 copies)
Cat: OWS 20C. Rel: 20 Nov 17
Assemble En Miroir I (1:07)

Messages (4:08)

Futura (3:24)

Unterirdisch (0:55)

Byrani Rom Ascii (4:38)

Indigo (3:48)

Moloch! (3:06)

Assemble En Miroir II (1:34)

Babel (3:31)

Hymns (3:45)

Trouble (3:36)

Tetraheathen (2:20)

Eternal Return (part 1) (2:36)

Witchhunt (feat Daniel Weyandt) (3:55)

Assemble En Miroir III (2:01)
Cat: SV 128. Rel: 20 Nov 17
Speedqueen (1:21)

Creature Feature (3:33)

Tough Guy (2:49)

A-Man (2:51)

Sneakin' Around (2:36)

Too Fine For You (2:01)

See You Around (4:16)

Be My Dream (4:10)

Space Blue Bambo (3:18)

Spaceship (2:38)

Into My Eyes (5:11)

C'Mon Babe (3:11)

New City (2:39)

Do It Nice (5:25)
VARIOUS
Cat: EE 019RTM. Rel: 20 Nov 17
Skeleton Head - "Split Second" (No Seas mix) (2:54)

Ortrotasce - "Man Is Falling" (3:47)

Crash Course In Science - "Someone Reads" (CCIS Percussion mix) (3:05)

Minima Moralia - "First Meeting" (4:11)

MANOS - "Mutant Mass" (4:41)

Revival Times - "Time & Again" (3:57)

Mark Lane - "Mystery Hero" (3:51)

Silent Em - "Burning The Pain" (3:10)

Horoscope - "Reflections In A Golden Eye" (4:50)

Paper Music - "Collapse" (3:29)
Artículos del 1 al 14 de 14 en la página 1 de 1
This Week: Coldwave/Synth