Artículos del 1 al 14 de 14 en la página 1 de 1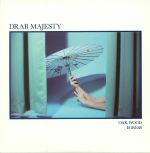 Cat: DAIS 104. Rel: 13 Nov 17
Oak Wood (4:51)

Egress (2:49)
Review: Los Angeles based Andrew Cinco first started out in the local trio Marriages, until forming the solo project Drab Majesty in 2015. He's fast become a regular on the local imprint Dais - label boss Gibby Miller has released two LPs (2015's Careless and this year's Demonstration) in addition to a bunch of EPs: this being the third thus far. Oak Wood is dedicated to Cash Askew, the frontwoman of Them Are Us Too, who sadly perished in the tragic Ghost Ship fire in Oakland earlier this year. The sombre synth-pop of the title title track creates a captivating contrast with its sugary synth arpeggios offset by gothic vocals. On the flip, "Egress" makes use of shoegaze guitars in a similar fashion to the artist it is dedicated to, across its splendid three minute duration. For those of you who have not seen it yet, we would highly recommend Jason Blalock's documentary 'In The Wake Of The Ghost Ship' which gives an informative history into the Ghost Ship venue, in addition to other similarly important DIY venues across the United States: which are now facing an uncertain future in the wake of the tragedy.
…

Read more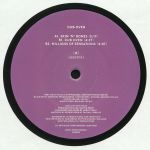 Cat: MFM 026. Rel: 13 Nov 17
Skin 'N' Bones (5:15)

Dub Oven (4:24)

Millions Of Sensations (4:09)
Review: You'd be forgiven for being unfamiliar with the work of short-lived San Francisco band Dub Oven. After all, they only released one 12" single way back in 1983, and that was a self-released, private-press affair. Happily, the dusty-fingered diggers behind Music From Memory are big fans and here offer up a re-mastered reissue. Amazingly, each of the three tracks explores different sonic territory. Contrast, for example, the Tom Tom Club-goes-synth-funk eccentricity of lead cut "Skin 'n' Bones" and "Dub Oven", a thrillingly spaced-out chunk of no-wave/electro fusion that sounds like it could have been beamed down from another universe. Then there's closer "Millions of Sensations", which sits somewhere between Japanese new wave ambience and the post-punk funk of Bristolian outfits The Pop Group and Maximum Joy.
…

Read more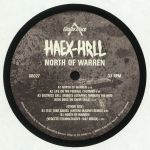 Cat: GD 027. Rel: 13 Nov 17
North Of Warren (5:06)

Life On The Federal Colonies (5:01)

Distress Call (Robots Escaping Through The Mud With Dogs On Their Tails) (4:07)

Test Tube Babies (Antoni Maiovvi remix) (8:55)

North Of Warren (Vercetti Technicolor 1997 mix) (7:06)
Review: Haex Hrll is a new project from long-serving Dutch techno and electro producer Jeroen Warmenhoven, a man best known as DJ Overdose. In some ways the new pseudonym was needed, because North of Warren is musically rather different from much of his club-centric material. The A-side contains a trio of tracks dripping in the kind of vintage synthesizer sounds and cinematic melodies found on John Carpenter's best work, with only the producer's penchant for dusty drum machine hits breaking the spell. Over on the B-side, label co-founder Anton Maovvi pays tribite to Vangelis's Blade Runner soundtrack on a superb remix of forthcoming album track "Test Tube Babies", before fellow Giallo Disco boss Vercetti Technicolour turns "North of Warren" into a mid'-90s trance throbber.
…

Read more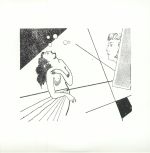 Cat: WH 016. Rel: 13 Nov 17
Afraid To Cry (2:49)

Omma (4:10)
Cat: STR 12004. Rel: 13 Nov 17
Neskaties (7:18)

Ziemelbriezu Pajuga Pa Juras Lici (7:17)

Nujorkas Taksometra Pa Manhetenu (1:30)

Spilvens (7:11)

Augu Nakti Kada Rita Sovakar (10:04)
Review: Last month, Stroom released a fine retrospective of work by one of Europe's most obscure experimental electronic outfits: 1980s Latvian combo NSRD. As that fine compilation outlined, the band produced impossible-to-pigeonhole music that sat somewhere between the electro-dub fusion of Mark Stewart's post Pop Group work, Greek new age ambient music, skewed new wave and the psychedelic electronic experimentation of Michael Turtle. That curious but exciting blend is evident throughout this "bonus 12" (the label's words), which features five cuts that didn't make it onto the compilation. Balearic sorts should definitely check the bizarre but brilliant "Nujorkas Taksometra Pa Manhetenu" and whistling downtempo shuffle of "Spilvens", though it's the epic and thrillingly melodious "Augu Nakti Kada Rita Sovakar" that arguably stands out.
…

Read more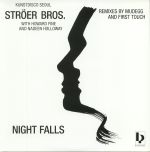 Cat: BPR 003MP. Rel: 13 Nov 17
Night Falls (8:07)

Night Falls (First Touch remix) (7:05)

Night Falls (Mudegg Machine mix) (5:41)

Night Falls (Mudegg Alpha Wave mix) (6:10)
Review: In 1988, German siblings Ernst and Hans-Peter Stroer joined forces with Howard Fine and Nadeen Holloway to produce Kunstdisco Seoul, an EP of synth-pop/neo-classical/Euro-house fusion. "Night Falls", a cheery tribute to mid-to-late '80s Prince, was arguably the EP's strongest moment. Here, it gets the reissue treatment, with the tasty original version being joined by a trio of fresh remixes. Mudegg serves up two interpretations: the jaunty electrofunk-goes-synth-pop flex of the "Machine Mix" and the Balearic nu-disco inspired "Alpha Wave Mix". While these are both fine, the version that really stands out comes from German boogie revivalists First Touch. Their take - an authentic tribute to glistening NYC synth-boogie complete with vintage synthesizers and clattering drum machines - is almost worth the entrance money on its own.
…

Read more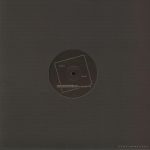 Cutthroat (Lena Willikens remix) (7:23)

High Rise (Not Waving remix) (6:15)

Wardenclyffe (Sam Haar remix) (8:55)

Other (Justin K Broadrick as JK Flesh remix) (4:17)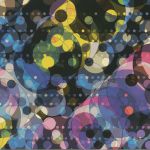 Cat: HG 1705. Rel: 13 Nov 17
2016 (6:22)

Impossible Machinery (6:25)

Wavetrap (6:34)

State Calm (6:23)

Alone (Minimal Selfie) (5:22)

Overbeat (5:21)

2016

Impossible Machinery

Wavetrap

State Calm

Alone (Minimal Selfie)

Overbeat

Hunger (feat John Balance)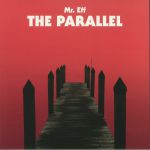 Cat: GD 028. Rel: 13 Nov 17
There Will Be An End (3:01)

Midnight Predator (4:40)

No Escape (2:01)

Valley Of Shadows (2:16)

Dust (1:44)

Dreams/Nightmares (2:25)

Villain (1:36)

Safe Passage (1:40)

H E A R T T H R O B (2:13)

New Beginning (2:10)
Review: Vercetti Technicolor and Antoni Maiovvi's Giallo Disco continues to strut its stuff and impress with fervor, this time enabled by the sounds of newcomer Mr.Eff. The enigmatic producer debuts with a sublime LP of neo-romanticism and eerie elector glory, sounding a lot like the sort of material that would land magnificently on the back of a film soundtrack. Much like the recent sounds of Stranger Things' score, this is mood music for the mood people, coming through with vast landscapes of synths and warm drum machine beats, blurring the lines between atmospherics and dance music. What an excellent debut - yes, Mr Eff!
…

Read more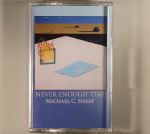 Cat: HD 041. Rel: 13 Nov 17
Well-Being (8:39)

Never Enough Time (5:21)

Pique Poring Over (1:45)

Pique Poring Over (Cont) (1:47)

Tape Delay Dichotomy (part 1) (6:48)

Tape Delay Dichotomy (part 2) (7:20)
Cat: BLOOD 185. Rel: 13 Nov 17
Fall Of The Ancient World (5:23)

Margaritifer (4:08)

Angelus (5:03)

Grimoire Blanc (8:00)

Friendship Through Clear Plastic Walls (7:28)

Vesubian (7:02)

Deus Mecanicus (4:49)

Electronic Snow (5:59)

Refuge (7:38)

Dirge Of The Ancient Machines (3:41)
Cat: DE 175. Rel: 13 Nov 17
Criminal Energy (3:56)

The Bostich (3:40)

Police Action In Zurich (4:56)

Steelhammer No 13.0 (2:17)

Yeah (4:47)

Arachnoteck (3:28)

America Is Happy (3:16)

Butterfly (1:22)

Skilift (2:55)

CCCP Calling (1:48)

Islamabad Memories (6:23)
Review: Boris Blank and Carlos Peron launch their Tranceonic moniker, and it comes through on the effortlessly cool Dark Entries stable, home to what we would say are the best electronic releases of the last five years. No pressure, then. New Crime is a difficult LP to pin down, or to even begin categorizing under one banner, with each track offering a different and equally delightful strain of electronic psychedelia. To give you a taste, the duo craft their own take on Yello's infamous "Bostisch" killer, which quickly dissipates into the more sparse, imperceptible drum and synth cocktails of tunes like "Police Action In Zurich" or "America Is Happy". Don't worry, though, there's plenty of dance grooves for you to get stuck into, such as the deep ad wonderful "Butterfly". It's a keeper.
…

Read more
Cat: FIRELP 484B. Rel: 13 Nov 17
H>A>K (3:47)

Did You See Butterflies? (3:29)

Modern Kosmology (4:58)

Slow Motion (5:07)

Loops In The Secret Society (4:27)

The Architect (4:02)

The Lightning Back (3:34)

Valley (5:46)

Ravenspoint (3:57)

I Wish (4:37)
Review: Jane Weaver's sixth solo full-length 'Modern Kosmology' is an evolution in her catalogue, with a strong departure from previously folktronica work. Here, Weaver has eschewed the folk in favour of psychedelic and futuristic kraut-rock, injected with crackling analogue synthesis. Entirely self-produced, there's a tiered feeling to the album's production; the layered and structured instrumentation is mixed with clarity to form a single dense sonic foundation, the headroom above which is cut through with Weaver's pirouetting vocal melodies and delay-laden harmonies. Right from the outset, it's an ear-catching and addictive album which will greatly reward with repeat listens.
…

Read more
When You Respond (8:10)

Among The Like (6:21)

Two Planes (2:43)

Fuck Them All (5:06)

Silverscreen (7:09)

All Angles From A Bed (5:53)
Artículos del 1 al 14 de 14 en la página 1 de 1