This Week: Deep Dubstep
Artículos del 1 al 6 de 6 en la página 1 de 1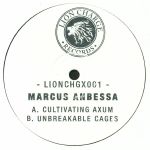 Cat: LIONCHGX 001. Rel: 21 May 18
Cultivating Axum (4:59)

Unbreakable Cages (4:47)
Review: Lion Charge unleash a brand new 10" X series dedicated to the more experimental quarters of 140 sound system music. Launch duties are taken care of by the currently anonymous Marcus Anbessa and he's certainly set the benchmark. "Cultivating Axum" is all about the layered, heavily dubbed drum arrangement that builds and folds with mesmerising effect. Flip for "Unbreakable Cages" where the dizzy factor is taken to more spacious places with savage spoken word ricocheting across spring, metallic textures and iced-out processed chimes. X marks the spot.
…

Read more
Cat: ACRE 074. Rel: 21 May 18
Bitch & Moan (3:39)

Leeroy (3:40)

Dyrge (4:22)

Yuliya (3:42)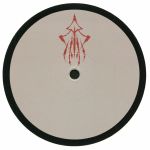 Fog
(12" reeditado)
(1 per customer)
Cat: PRESH 001. Rel: 21 May 18
Fog (4:58)

Shrine (5:42)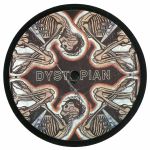 Cat: BWR 002. Rel: 21 May 18
Karnage & MarkIV - "Zenith" (4:38)

Korin Complex - "Off Kilter" (4:01)

Iant - "Bismuth Teller" (4:36)

Deadroom - "Arbaria" (4:44)

Nixsin - "Dreamin' (For You)" (5:32)
Review: Who said it doesn't snow in May? Bleak Winter return with their second cold snap after a successful launch with Sub ARTroniks last December and the climate is just as icy and unforgiving. A sub-zero V/A affair, this second instalment ranges from the acidic synth echoes of Karnage & MarkIV's planet-bashing "Zenith" right through to the barbed woozy jazzy haze of Nixsin's "Dreamin'". Other highlights include Korin Complex's staccato data funk gem "Off Kilter" and Deadroom's warm-skanked soul on "Arbaria". Wrap up warm.
…

Read more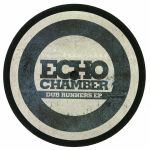 Cat: ECHO 005. Rel: 21 May 18
LQ - "Dub Runners" (Hardware mix) (4:31)

LQ - "Dub Runners" (Ishan Sound remix) (4:02)

LQ & Midnight Dubs - "Dubplate Jugglin'" (5:41)
Review: Echo Chamber sound bossman LQ takes us back to the rare-as-hens-teeth Echo Plate dub from 2016 with two new twists. The Hardware mix cuts straight to the chase with the dominant alien croaking bassline taking centre stage almost instantly. Ishan Sound then continues to add a little more theatre with lavish strokes of eastern strings and added layers of percussion. Finally we have a brand new cut "Dubplate Jugglin'". Following LQ and Midnight Dubs' last co-lab "Smuggler's Anthem", it's another thoroughbred jungle twist with full attention paid to the brain-melting detailed drum edits. Get running.
…

Read more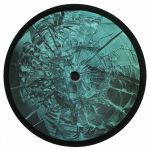 Cat: GLASSY 001. Rel: 21 May 18
Six Sunsets - "Commute" (5:08)

BFM aka JFO & Sativa - "Light" (4:54)
Artículos del 1 al 6 de 6 en la página 1 de 1