This Week: Dirty Dubstep/Trap/Grime
Artículos del 1 al 7 de 7 en la página 1 de 1
Escape
(heavyweight vinyl 12")
Cat: GB 017. Rel: 21 May 18
Escape (5:09)

Wizzro (5:07)
Review: Rising new cat Boneless makes his official debut on Joe Nice's Gourmet Beats and it's every bit as tasty as you'd hope. Both show-stopping cuts, built with weight and attention to detail; "Escape" is the demonic twisted jam with an undulating electroid bassline that decays and twists to the perfect degree. Wig wearers beware - this is truly hair-raising stuff. "Wizzro" soothes any abrasions you may have suffered from the A-side with deep wafts of mystic flutes, notes of heavy melancholy and another superb bottom end. Meaty.
…

Read more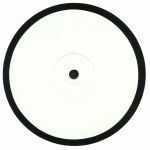 Cat: BRUNX 001. Rel: 21 May 18
Been 2 Long (3:15)

Without U (3:29)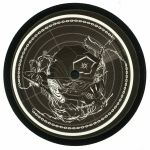 Cat: NSX 004. Rel: 21 May 18
Navigator Dub (4:12)

Murder Without A Trace (3:17)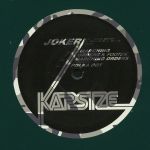 Cat: KAP 023. Rel: 21 May 18
Marching Orders (feat Footsie) (3:58)

Marching Orders (instrumental) (3:57)

Polka Dot (4:11)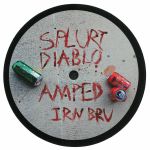 Cat: FRENZY 002. Rel: 21 May 18
Amped (3:04)

Irn Bru (4:00)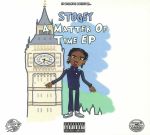 Cat: EBR 012. Rel: 21 May 18
A Matter Of Time

Ninja

That's Nice (feat Jammz)

Leave Man (feat Fumin)

Thiis Life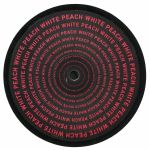 Cat: WPR 030. Rel: 21 May 18
Neffa-T & Patrick Brian - "Sabertooth" (3:42)

Gundam & Jook - "Tactical Espionage" (3:49)

Modelle - "Sho Sho" (3:30)

Zha - "Running VIP" (4:12)
Review: Juicy jams galore: ZHA's White Peach return with their sixth "Bits" instalment where Peach pals old and new collide with their freshest, most vitamin-enriched cuts. First up label newcomers Neffa-T and Patrick Brian get rowdy with a space-aged grime stepper "Sabertooth". All staccato fire and rubber-ball bass it sets the tone for Gundam & Jook's grimey snare-smacking hybrid "Tactical Espionage" and some obese bass ripples from Modelle, who was last spotted on the label earlier this year with the awesome "Paladins" EP. Finally ZHA makes a rare appearance with the wonked out melter "Running VIP". Yum.
…

Read more
Artículos del 1 al 7 de 7 en la página 1 de 1
This Week: Dirty Dubstep/Trap/Grime