Artículos del 1 al 8 de 8 en la página 1 de 1
Wednesday 18 October 2017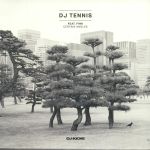 Cat: K7 338EP. Rel: 23 Oct 17
Certain Angles (6:15)

Certain Angles (club mix) (9:00)
Review: Here's something to set the pulse racing: an unlikely collaboration between celebrated Italian producer DJ Tennis and Fink, one of the longest-serving members of the extended Ninja Tune family. The latter's melancholic, heartfelt vocals are a perfect foil for Tennis's gentle and melodious backing track, which layers bubbling electronics, simmering orchestration and twinkling synthesizer motifs atop a sparse, undulating drum machine groove. If we had to tightly define it, we'd call it lilting outsider pop. On the flip you'll find the "Club Mix", which wraps Fink's vocal and cascading pianos around a tactile, soft touch house groove.
…

Read more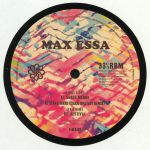 Cat: IIB 048. Rel: 23 Oct 17
Sekko Mekko (5:52)

Sekko Mekko (Craig Bratley remix) (5:54)

Aestival (9:08)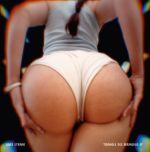 Cat: CDA 018. Rel: 23 Oct 17
Triangle Des Bermudas

Triangle Des Bermudas (Massimiliano Pagliara remix)

Cuban Omelette

John's Job (Rhythm track)
Review: Jules Etienne has been skirting around labels such as Apersonal Music for a few years, but here makes a strong statement with a new record for CockTail D'Amore. "Triangle Des Bermudas" is a swinging yet cosmically inclined jam powered by warm synth arpeggios, which regular collaborator Massimiliano Pagliara then nudges up into crafty deep house territory. "Cuban Omlette" is a delicate affair that interweaves pattering percussion and nagging synth lines to make a particularly heady brew before "John's Job" finishes the record off with a richly layered drum track that should have DJs across the board getting tricky in the mix.
…

Read more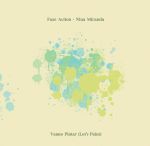 Cat: FAR 034. Rel: 23 Oct 17
Vamos Pintar (Let's Paint)

Vamos Pintar (Let's Paint) (Max Essa Slo Mo Bubble dub)

Vamos Pintar (Let's Paint) (Max Essa extended club mix)

Vamos Pintar (Let's Paint) (Paradise 90 dub)
Review: Faze Action teams up with Nina Miranda for the jazzy disco tones of "Vamos Pintar", and the results are magic. This is unabashedly joyous, flamboyant dance music rich with vibraphone licks, synth stabs and a catchy vocal hook about painting, which Max Essa then slows down to a Balearic strut on his "Slo Mo Bubble Dub" mix before offering up a more energetic "Extended Club Mix". The real gem on the record comes on the B2 "Paradise 90 Dub", which faithfully champions the Larry Levan school of party music, and everyone knows that means guaranteed club heat.
…

Read more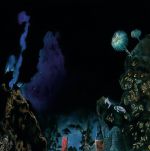 Cat: FW 004. Rel: 23 Oct 17
Blumareciano

Blumareciano (San Proper remix)

Begum
Review: Mehmet Aslan and Miajica represent some of the finest operators in Basel, and their Fleeting Wax label is on hand to represent what's good in the Swiss scene and beyond. On this latest release they turn to Eva Geist, who has previously been spotted on Macadam Mambo and Elestial Sound with her beautiful mix of synths and vocals, striking a chord between noirish synth pop and heads down club music. "Blumareciano" is a wonderfully seductive, slightly spooky stew of a track which San Proper then injects with his usual freaky energy to make for a more uptempo party version. Then Geist's "Begum" stretches over the B-side in a bubbling blend of delayed voices, tribal percussion and general outernational surrealism.
…

Read more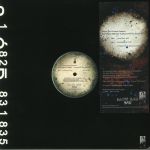 Cat: SRM PRO 002. Rel: 23 Oct 17
Red Earth (6:27)

Installation III (6:25)

Winter's Moon (excerpt) (8:49)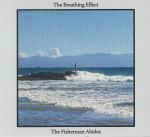 Cat: APR 100CD. Rel: 23 Oct 17
Water Static (Blinding Phoenix)

The Morning Swim

The Grove

Walking Backwards

Driftwood Dialogue

Josephine

The Pier (New Eyes)

The Ode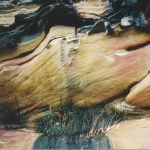 Cat: CULT 001. Rel: 16 Oct 17
New Worlds (4:02)

Potential Of We (4:04)

Extrement Enflammable (4:52)

Cafune (2:22)

Mer Morte (3:50)

Allodynia (5:01)

Palmerston (8:17)

The Sweetest Embrace (3:47)

How They Conquered The World (4:38)

Ritual Defilement (3:55)
Artículos del 1 al 8 de 8 en la página 1 de 1