Artículos del 1 al 12 de 12 en la página 1 de 1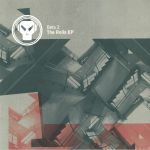 Cat: META 61. Rel: 15 Jun 18
The Rolls (5:38)

Genuflect (5:14)

The Vanishing Point (4:06)
Cat: RECIPE 049R. Rel: 12 Jun 18
Unnatural Mystic (6:31)

Obeahman (5:30)

Farseer (6:08)

Warehouse (5:31)
Review: Repress! Ingredients returns to Alex Eveson's DMC defining entry EPs with three highly limited repress series. "Farseer" was the final EP before he set up Western Lore and it still sounds as future and authentically classical as it did in 2016. Rough, raw, spit and sawdust rave, tightly wrapped up with layers of hardcore textures, each cut still slams as you probably already know. Highlights include surging soul in the vocal of "Obeahman" and manic rave panic of "Warehouse". Dead or alive you're coming with us.
…

Read more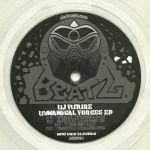 Cat: AKOB 014. Rel: 12 Jun 18
Rebel Technology (with Eric Electric) (6:43)

Outside Looking In (5:58)

2 Pound Bet (6:53)

Twisted Fragments (with Eric Electric) (6:16)
Review: Previously spotted on 117 and Skeleton, DJ Future dents the AKO discog with four absolute jungle hell raisers. The doubled up drum slams on "Rebel Technology" will take years off your life and hairs off your head, "Twisted Fragments" plays the mentasm at a grade 10 level and "2 Pound Bet" wants to smother you in dubbed out horns and warm sweaty skanks. Need a cooler? Jump on the sweet soul of "Outside Looking In" and feel the sensual breeze. Welcome to the future.
…

Read more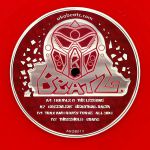 Cat: AKOB 013. Rel: 12 Jun 18
Double O - "The Lessons" (6:06)

Greenleaf - "Heartical Rasta" (6:24)

DJ Trax & Ricky Force - "All You" (7:09)

Threshold - "Crabs" (6:18)
Review: AKO... The clue is in the title. This is a knock out situation. But then if you've so much as microscanned at one of their legendary dances, or so much as peeped at their label output, you'll already know that. Four tracks from four of the most credible and respected names in modern jungle; Rupture co-founder Double O gets militant with his drum schooling on "The Lessons", Threshold pairs up some warm deejay bants with jerky detuned rave synths on "Crabs", Trax & Ricky Force take us to synth heaven on a turbulent amen rocket on "All You" while Greenleaf goes fully darkside with some fearsome cymbal smashing dark drum magic. Highly limited; this is knock out material.
…

Read more
Switch (6:53)

Sorrow (6:26)
Review: Two serious paths of momentum clash right on this hefty wax slab; Italian producer Enjoy has been enjoying a rich vein of form on labels such as AKO and Transmute while Criterion have just shelled us with 12s from the likes of Alaska & Paradox and Drum Cypha. Here the on point label and artist collide for two jungle insurgencies; "Switch" lulls us into a false sense of atmospheric security before throwing us to the breakbeat lions while "Sorrow" is much more of a slow burner that raises tension much more gradually by way of loose jazz drum layers and ice cold pads.
…

Read more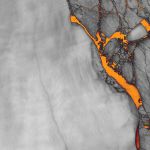 Cat: CRIT 110. Rel: 15 Jun 18
Bitter (4:43)

Embers (5:17)

Future Flow (4:51)

Only Ever Kind (4:56)

Blej (VIP) (3:24)

Raeph (3:54)

Yellow Yellow (3:42)

Deep News (4:15)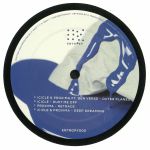 Cat: ENTROPY 002. Rel: 12 Jun 18
Icicle & Proxima - "Outer Planes" (feat Ben Verse) (4:38)

Icicle - "Dust Me Off" (4:32)

Proxima - "Retrace" (4:33)

Icicle & Proxima - "Deep Dreaming" (4:12)
Review: Icy's Entropy imprint hits its second outing and he's brought along his equally talented and uncompromising cousin Proxima for the ride. "Outer Planes" (with ex Pendulum MC Ben Verse) kickstarts the adventure with grainy, scratchy bass while Icy goes solo for "Dust Me Off" with a lolloping, technoid hypnosis jam and Proxima gets squelchy and savage on "Retrace". "Deep Dreaming" maintains balance with a final colab between the two... And it does so with serious wind tunnel harmonic drama. Feel the burn.
…

Read more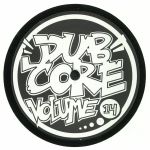 Cat: SPB 12032. Rel: 12 Jun 18
Extasy (5:28)

Pressure (5:56)

Riddance (6:02)

Doubt & Dispair (5:45)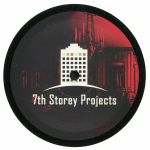 Cat: 7TH 12023. Rel: 12 Jun 18
My Soul (5:14)

Your Trip (8:09)

Monarchy (6:09)

Unrest (6:06)
Review: Due to his immense proliferation and consistent ability to hurt your soul just in the right spot, there are scurrilous rumours that Tim Reaper is actually a machine. Like some type of breakbeat $60 million dollar man made up of the perfect melting pot attitude, uncompromised junglist characteristics and skillish studiocraft, he's too good to be true. As is this new batch on 7th Storey. Ranging from the Krome & Time-style rattling drums and blissful chords of "Your Trip" to the outrageous chops and fizzy breaks of "Unrest", Reaper has just left us another load of rewards to reap. Man or machine? We don't care as long as bangers like these keep flying our way.
…

Read more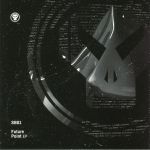 Cat: META 64. Rel: 15 Jun 18
Prototypes (6:58)

Dreamers (5:49)

Future Point (5:44)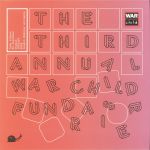 Cat: CKNOW 3PT1. Rel: 14 Jun 18
Luke Vibert - "107 Acid" (4:37)

DJ Overdose - "More Ounce" (3:12)

Cygnus - "Iaaafos Blank Mix" (TEXTASY dance Floor dub) (4:27)

ASOK - "Warp" (7:07)

London Modular Alliance - "Ruggamaffin" (3:37)
Artículos del 1 al 12 de 12 en la página 1 de 1
Filter
This Week: Drum And Bass/Jungle