Artículos del 1 al 14 de 14 en la página 1 de 1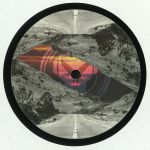 Cat: METHPLA 024. Rel: 16 Oct 17
Low Blow (4:53)

Route Zero (4:55)

Hold It Down (4:33)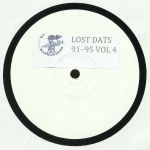 Cat: ER 015. Rel: 16 Oct 17
DJ D Lux - "Drunken Chan" (4:34)

DJ D Lux - "8 Drunk Gods" (5:21)

Persian Prince & DJ D Lux - "Monkey Kung Fu" (5:08)

Persian Prince - "Revolutionary Junglist" (5:21)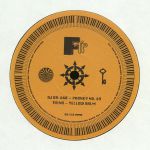 DJ DR-660 - "Phonky No 69" (4:30)

Thinh - "Yellow Balm" (5:41)

Shadow Moses - "Phreeks" (3:52)

CDN - "Bonus Beat" (3:23)
Review: New Berlin beat-fusers FreiTanzPlatten levels up with another four-track fresh-talent package. Melting down the spirit of jungle, ghetto-tech and footwork with a strong dollop of b-boy, the whole package could just as well sit in a techno set as it could a drum & bass set. Leipzig's DJ DR-660 sparks up with a pace Godfather vibe, all Detroit and no graces. Thinh's "Yellow Balm" rolls with more of a jazzy rolling jungle haze while Shadow Moses's "Phreeks" goes turbo electro. Finally CDN wraps up with a fizzy, low-swung acid jam that wriggles with wily abandon. FTP smash it again.
…

Read more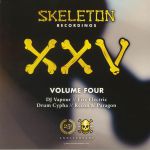 Cat: SKELRXXV 04. Rel: 16 Oct 17
DJ Vapour - "Forced Ingestion" (6:02)

Eric Electric - "All We Need" (6:30)

Drum Cypha - "Reflection Hologram" (5:06)

Recon & Paragon - "Manhunt" (6:14)
Cat: HAV 002. Rel: 16 Oct 17
Dub One & Blatant - "Overdose" (6:28)

Champa B - "The Cloak" (5:51)

Drum Cypha - "See Through" (5:17)
Review: Cypha and Champa unleash the second Holotype vinyl special and it's a balls-to-the-wall situation. First up comes longstanding south coast junglist Dub One with newcomer Blatant and they're packing a detuned synth riff that could melt concrete 1992 style. Champa B follows with "The Cloak", a dark, warped-out roller with some really interesting processing and textures on drums and a mentasm that comes out of nowhere and seeps into your brain indelibly. Finally Drum Cyphya provides a dramatic finale piece with more hardcore synth tones, incredible drum energy and an arresting vocal that can, and will, see right through you down to the darkest corners of your soul. Gulliness.
…

Read more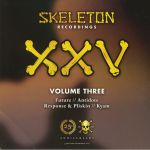 Cat: SKELRXXV 03. Rel: 16 Oct 17
Future - "Doom Sayers" (6:37)

Antidote - "Dead Cities" (5:47)

Response & Pliskin - "Ask Yourself" (6:11)

Kyam - "Guitar Zero" (5:58)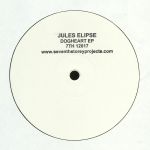 Cat: 7TH 12017. Rel: 16 Oct 17
Track 1 (6:07)

Track 2 (5:09)

Track 3 (4:51)
Review: Got any soundclashes coming up? If the answer is no, you best organise some because these are prime clash bashers: guaranteed to slew the opposition with 1994 authenticity and 2017 clarity. All untitled and heavily laced with some of the classic vocals and samples of the time, "Track 1" is the badman homage, "Track 2" dips into funky light-footed skank while "Track 3" rolls out on more of a loopy ragga-fronted vibe before switching into some iconic vocals. You can't so no to this.
…

Read more
Cat: BRKN 034. Rel: 16 Oct 17
Oil Drum (5:40)

Pixel Demon (5:28)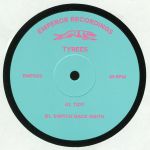 Cat: EMP 003. Rel: 16 Oct 17
Tidy (5:06)

Switch Back Smith (6:14)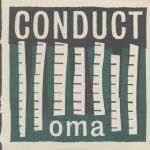 Cat: BMTLP 009. Rel: 16 Oct 17
Welcome In (5:19)

The Rain, It Come (feat Rick) (5:44)

Out Of The Blue (4:19)

San Bushmen (4:46)

Overprint (4:49)

RDM (4:38)

Shards (4:55)

Water & Oil (feat Georgia May) (5:07)

Omakia (3:52)

Uharibifu (5:04)

Escapism (5:44)

Pittance (4:33)
Review: Hot on the heels of their "Matriarch" prequel, Conduct stand firm and deliver the release of their lives; frothing out of an awe-inspiring, otherworldly cauldron of ideas, instrumentation and personal influences and dark energies, Oma is unlike anything you've heard before (including their still-ace Borderlands debut album) as it flexes from visceral tribal odysseys such as "The Rain It Come" and "San Bushmen" and 23rd century bloodclart jungle techno such as "RDM" to delicate, introspective excursions such as "Water & Oil" and the smoky blues of "Escapism" and beyond. Without question, one of the most vital and refreshing drum & bass albums of the year.
…

Read more
Cat: MEDIC 71LP. Rel: 16 Oct 17
The Late Heavy Bombardment (4:22)

Diorama (4:59)

Strobes (feat Thavy Ear) (3:32)

15 Gamma (4:20)

Cruising (4:26)

Fork Tongue (feat Lyflyk) (3:59)

Popular Mechanics (5:50)

The Late Heavy Bombardment

Diorama

We Were Told (feat Amy Kisnorbo)

Spladerunner

15 Gamma

Who Did She Become (feat Amy Kisnorbo)

Mollymook

Cruising

Fork Tongue (feat Lyflyk)

Oscilla

Strobes (feat Thavy Ear)

I'll Keep It Warm

The Sound We Made (feat Victoria)

Popular Mechanics
VARIOUS
Cat: KOSMOS 065CD. Rel: 16 Oct 17
Loucura & Dailiv - "The Harsh Reality"

Vortex Involute - "Levity"

Electrosoul System & Liquitek - "The Pillars Of Creation"

nClear & Triple Sky - "Landmark"

Liquitek - "Electric Ray"

nClear - "Jatinga Valley"

Nummix - "Suddenly"

Basic Maneuver - "Blastphobia"

nClear - "Oi" (feat TINA)

Dissident & Marginal - "Supreme Adobe"

Bop & Electrosoul System - "Sunrise"

Pryzma - "Shine"

Light Monday - "Love Spirit"
Cat: EXITLP 017. Rel: 16 Oct 17
Give Up The Ghost (feat Disco Puppet & Nasrawi) (5:56)

In The Room (feat Harleigh Blu) (3:48)

Restless (feat Eva Lazarus) (5:41)

Don't Play (3:41)

Something Wrong (feat Nasrawi & Essarai) (4:51)

Lost Souls (feat DRS) (5:40)

Pick Up The Pieces (feat Boudah) (6:28)

Energy High (feat Bahia) (4:22)

Just Like OHM (4:58)

He Loves Me (feat Harleigh Blu) (4:53)

Dissecting Frequencies (4:35)

The Medicine Man (feat DRS) (4:03)

Jibba Jabba (4:24)

Coral Mist (feat MSTRJ) (5:35)

Heading North (feat Harleigh Blu) (4:52)

Give Up The Ghost (feat Disco Puppet & Nasrawi)

In The Room (feat Harleigh Blu)

Restless (feat Eva Lazarus)

Don't Play

Something Wrong (feat Nasrawi & Essarai)

Lost Souls (feat DRS)

Pick Up The Pieces (feat Boudah)

Energy High (feat Bahia)

Just Like OHM

He Loves Me (feat Harleigh Blu)

Dissecting Frequencies

The Medicine Man (feat DRS)

Jibba Jabba

Coral Mist (feat MSTRJ)

Heading North (feat Harleigh Blu)
Cat: EXITLP 017CD. Rel: 16 Oct 17
Give Up The Ghost (feat Disco Puppet & Nasrawi)

In The Room (feat Harleigh Blu)

Restless (feat Eva Lazarus)

Don't Play

Something Wrong (feat Nasrawi & Essarai)

Lost Souls (feat DRS)

Pick Up The Pieces (feat Boudah)

Energy High (feat Bahia)

Just Like OHM

He Loves Me (feat Harleigh Blu)

Dissecting Frequencies

The Medicine Man (feat DRS)

Jibba Jabba

Coral Mist (feat MSTRJ)

Heading North
Artículos del 1 al 14 de 14 en la página 1 de 1