This Week: Dubstep
Artículos del 1 al 7 de 7 en la página 1 de 1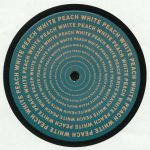 Cat: WPR 027. Rel: 20 Nov 17
Wushu Hand (4:26)

2 Worlds (4:01)

Silence Soundboy (4:03)

Pablo (3:44)
Review: Last seen blowing us kisses on Pearly Whites, the London deepsmith touches down on White Peach with four fittingly juicy bass jams. "Wushu Hands" flickers with eastern instrumental elements over a tightly rolled jitter-prone kick/snare combo, "2 Worlds" strips us right back to our undergarments with only a spacious drum arrangement and groaning bassline to keep us warm, "Silence Soundboy" is a beautifully simple bassline affair where the low end is given lavish expanses of room to roam and mutate. Finally "Pablo" pays tribute with eerie cinematic textures, weeping lead lines and a wicked sense of unease. Sound.
…

Read more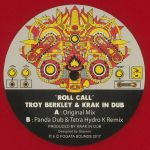 Cat: FOGATA 110. Rel: 20 Nov 17
Roll Call (4:10)

Roll Call (Panda dub & Tetra Hydro K remix) (5:03)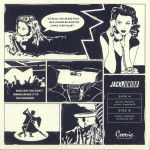 Cat: KLUB 001. Rel: 20 Nov 17
Jack Junior - "Dungeon Dub" (3:41)

Jack Junior - "Dungeon Dub" (VIP) (3:42)

Jack Junior - "Death Machine" (4:38)

Jack Junior & Jigs - "Goro" (3:44)
Review: Finally relieved of its in-demand dubplate station, Jack Junior's anthem bassline bounce jam "Dungeon Dub" gets released on brand new label Comic Strip Klub. Riffy, infectious, playful - Jack's fusion of grime, garage and dubstep isn't new, but the way he mixes it up with so much energy, it certainly feels like its fresh. Complete with a VIP, a Zed Bias-style subby stepper "Death Machine" and the darker, trappy rolls of "Goro" with co-pilot Jigs, it's yet another on-point document. Don't pass this by.
…

Read more
Cat: FPL 017. Rel: 20 Nov 17
Naturesque (5:28)

Dissonance (5:14)

Lilac (4:03)

Foresight (6:21)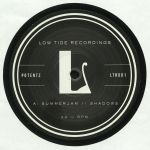 Cat: LTR 001. Rel: 20 Nov 17
Summerjam (4:38)

Shadows (4:10)

June 84 (4:37)

Starlight (4:11)
Review: Four spry blends of vibrant contemporary bass fusion from Potentz. Mixing up dubstep, grime, trap, wave and UKG, the flavours are strong throughout; "Summerjam" flutters with shimmering chimes and manipulated vocal textures, "Shadows" thugs it out over a wavey backdrop, "June 84" is a dream steam roller with swooping, Kareful-style arpeggios while "Starlight" takes the message back to the bedroom with a deep rolling groove and emotion dripping from the sultry synth lines.
…

Read more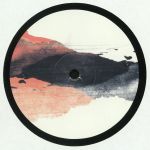 Cat: TEC 099. Rel: 20 Nov 17
Praying Mantis (4:29)

Koto Riddim (4:29)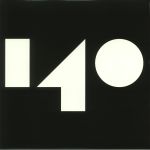 Cat: 8BIT 8073. Rel: 20 Nov 17
140 Title (2:49)

140 Part 1 (2:54)

140 Part 1B (2:59)

140 Part 2 (4:24)

140 Part 2B (4:28)

140 Menu (2:24)

140 Part 3 (5:03)

140 Part 3B (5:20)

140 Part 4 (5:55)

0x8c (4:43)
Artículos del 1 al 7 de 7 en la página 1 de 1