This Week: Electro
Artículos del 1 al 11 de 11 en la página 1 de 1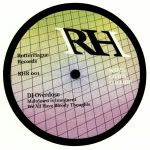 Cat: RHR 001. Rel: 19 Mar 18
DJ Overdose - "Meltdown Is Imminent" (4:53)

DJ Overdose - "We All Have Bloody Thoughts" (4:05)

DJ Technician - "Je Weet Toch" (4:28)

DJ Technician - "It's Nokoman" (6:13)
Review: Two of Holland's fiercest electro gonna, DJ Overdose and DJ Technician, are back on our charts with an equally ferocious twelve inch that marks the start of the RotterHague imprint. Just in time, it seems. Aside from Detroit's long dynasty of electro, these two have been waving the flag for Europe, always coming through with killer grooves and mean, lean disposition that makes the certified kings! DJ Overdose's two bombs, "Meltdown Is Imminent" and "We All Have Bloody Thoughts", are proper club burners, guided by strong rhythms that make them accessible to the techno DJs, as well as the house heads. On the flip, the Technician rolls out another two fiery stormers, with "Je Weet Toch" providing the trap vibes, and "It's Nokoman" unleashing the sci-fi cinematics through eerie, breathtaking synths. Dutty.
…

Read more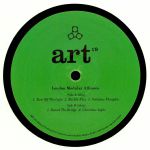 Cat: ART 19. Rel: 19 Mar 18
Turn Off The Light (5:03)

Buchla Flux (1:54)

Nebulous Thoughts (4:28)

Round The Bridge (5:18)

Cherenkov Light (4:05)
Review: You couldn't accuse Applied Rhythmic Technology boss Kirk Degiorgio of jumping on the London Modular Alliance bandwagon; his Suffolk-based label was one of the first to release material by the hardware-obsessed trio back in 2016. It's fitting, then, that they should return to the label with arguably their strongest EP to date. Check first the sub-heavy thrills of opener "Turn Off The Light", a track whose weighty bottom-end, dub-wise rhythm and minimalist construction recalls the early days of UK "bleep and bass", before turning your attention to the mid-tempo, Drexciya-inspired thrills of "Round The House". Elsewhere, we've also been enjoying the Rod Modell style enveloping ambient of "Cherenkov Light" and the angular, acid-electro hum of "Nebulous Thoughts".
…

Read more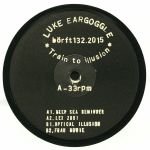 Cat: BORFT 132. Rel: 19 Mar 18
Deep Sea Reminder (7:54)

Lex 2001 (6:50)

Optical Illusion (8:00)

Frau Bowie (6:55)
Review: We had to double check that this was indeed the first time the mighty Luke Eargoggle had graced Jan Svensson's Borft label, such is their shared DIY ethos and heritage within Scandinavian electronics. But here we are with Train To Illusion, the Borft debut for Luke Eargoggle and a wonderful four track foray into the classic electro sound the Swede has become renowned for. "Deep Sea Reminder" is a delight that could easily snap on for a lot longer than its eight minute reminder, but the record doesn't stay on this hopeful note throughout. Indeed there is a ruff and ruggedness to "Optical Illusion" which will probably appeal to the Helena Hauff's of the world, whilst "Frau Bowie" could easily be mistaken for a Panzerkreuz b side.
…

Read more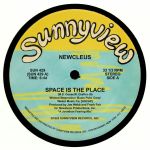 Cat: SUN 429. Rel: 19 Mar 18
Space Is The Place (8:02)

Cyborg Dance (5:30)
Review: The origins of American act Newcleus lay in a 1977 Brooklyn DJ collective known as Jam-On Productions, including Ben 'Cozmo D' Cenac, Monique Angevin and her brother Pete - all teenagers and still in high school. The foursome named their group Newcleus as a result of the coming together of their families. Originally released on T.K. Records' Miami bass/freestyle subsidiary Sunnyview in 1985, "Space Is The Place" is an underground classic to those in the know. With its obvious robotic influences from the early '80s Bronx breakbeat sound, to the funk and synth pop crossover of "Cyborg Dance' on the flip - this is a true zeitgeist of one of the most exciting times in electronic music's history.
…

Read more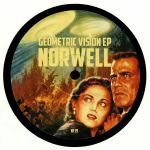 Cat: NF 19. Rel: 19 Mar 18
Geometric Vision (5:51)

Deadly Maneuvers (6:00)

Automatic Train Control (6:14)

Conversation Patterns (5:47)
Review: Be prepared for some mega-dystopian electro whenever new wares from New Flesh arrive in. Umwelt's esteemed imprint now presents Budapest's Balazs Semsei aka Norwell who dives into the realms of '70s cosmic music. He's also a co-founder of the Farbwechsel label. On Geometric Vision EP, the A side title track or "Deadly Maneuvers" sits somewhere between Antony Royther's offword futurism or Miss Kittin & The Hacker's perverse 313 exploits from the early 2000's. A more blatant tribute to the latter on the flip, with the track "Conversation Patterns" channelling that Gesamtkunstwerk era of Dopplereffekt - but it's the ultimate form of flattery right.
…

Read more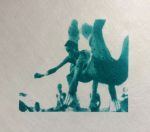 Cat: SP 004. Rel: 19 Mar 18
Andy Rantzen - "Digital Elf"

Andy Rantzen - "The Dial" (Itch-E & Scratch-E mix)

Laccy - "Spectrum Of Vibrations"

Laccy - "Coincidence Of Opposites"
Review: The fourth installment on Spinning Plates comes from Andy Rantzen and Laccy, featuring a wealth of off-beat techno adventures for wayward souls. Rantzen is an Australian producer with a history remixing the likes of Severed Heads and working alongside Paul Mac as Itch-E & Scratch-E. His lead track "Digital Elf" is a stripped a raw beats n' bleeps workout, while "The Dial" finds Mac chipping in as they rework the track into a deadly old-skool burner for lovers of bleep techno. Laccy has only had one prior outing to date, but sounds in strong form on the sleek and crafty "Spectrum Of Vibrations" and delightfully freaky "Coincidence Of Opposites".
…

Read more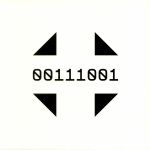 Cat: CPU 0011100 1. Rel: 19 Mar 18
CIA UFO Google Search (6:09)

De-Pattern (4:25)

The Sleep Room (5:40)

Weep For Joy (4:56)
Review: Central Processing Unit chief CP Smith is keeping tight-lipped about the identity of the shadowy producer(s) behind the Secret State project. Smith describes this debut EP as "an attempt to rise above the all-pervasive, vacuous, decaying culture." We'll let you judge whether the men or women of mystery have succeeded in that aim, but we certainly think it's a fine EP. By CPU standards, it's a rather eclectic affair, flitting between druggy, arpeggio-driven alien funk ("CIA UFO Google Search"), ghetto-tech influenced deep electro (the wonderful "De-Pattern"), sparkling dacenfloor electro positivity ("The Sleep Room") and glistening, bass-heavy techno/proto-house/deep house fusion (sublime closer "Weep For Joy").
…

Read more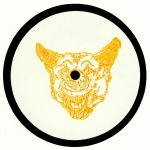 Cat: CFT 001. Rel: 19 Mar 18
Naptha (5:11)

Mimosa (7:14)

Caustic (6:06)

Water (6:38)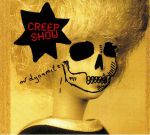 Cat: BELLA 735CD. Rel: 19 Mar 18
Mr Dynamite

Modern Parenting

Tokyo Metro

Endangered Species

K Mart Johnny

Pink Squirrel

Lime Ricky

Fall

Safe & Sound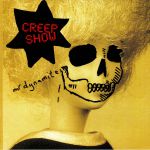 Cat: BELLA 735V. Rel: 19 Mar 18
Mr Dynamite (4:08)

Modern Parenting (4:53)

Tokyo Metro (3:58)

Endangered Species (5:50)

K Mart Johnny (4:41)

Pink Squirrel (4:26)

Lime Ricky (6:01)

Fall (7:24)

Safe & Sound (8:39)
Artículos del 1 al 11 de 11 en la página 1 de 1