This Week: Electro
Artículos del 1 al 12 de 12 en la página 1 de 1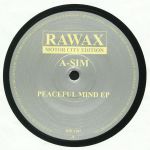 Cat: RMCE 007. Rel: 18 Dec 17
Sand Lake (5:44)

Peaceful Mind (5:39)

Midnight Activity (7:04)

The Silent Hill (7:15)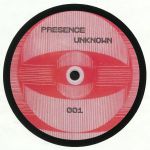 Cat: PUNK 001. Rel: 18 Dec 17
Theme For Presence Unknown (6:08)

Spaced Out In South London (7:38)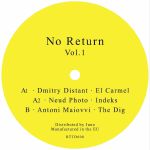 Cat: RTTD 008. Rel: 18 Dec 17
Dmitry Distant - "El Carmel"

Neud Photo - "Indeks"

Antoni Maiovvi - "The Dig"
Review: Helena Hauff's label is back, this time presenting a various artists 12" that heralds the start of the No Return series. The release starts on a mystical bent with the Eastern-tinged death electro of "El Carmel", sounding ripe for a Hague-friendly warm-up session. Neud Photo then take over with a dystopian trip through rich synth tones coloured in dark hues for the bleakest of robotic fantasies. Antoni Maiovvi fills the B-side with the slow grinding bombast of "The Dig", bleeding out a noirish take on coldwave for the darkest hearts to swoon to.
…

Read more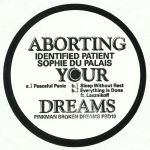 Cat: PBD 10. Rel: 18 Dec 17
Peaceful Panic (6:21)

Sleep Without Rest (4:35)

Everything Is Done (feat Lasznikoff) (6:13)
Review: The latest instalment in Pinkman's white label Broken Dreams series is a collaborative affair with imprint affiliate Identified Patient joining forces with vocalist Sophie Du Palais, who has previously contributed to one of the producer's other EPs. Du Palais is in full on mascara-clad minimal wave mode on trippy opener "Peaceful Panic", a throbbing fusion of raw synthesizer riffs, mind-altering arpeggio lines and crunchy drum machine hits. Her stylish spoken word vocals come to the fore on dark and psychedelic electro number "Sleep Without Rest", before Lasznikoff joins in the fun on closer "Everything is Done", a fuzzy and up-tempo workout rich in macabre, low-register riffs, incessant percussion hits and trippy, late night aural textures.
…

Read more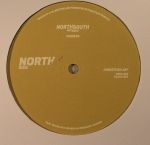 Cat: NSR 002. Rel: 18 Dec 17
Christian Jay - "Enclave"

Christian Jay - "Faculties"

Bilal - "Command Station"

Bilal - "Ejecta"
Review: NorthSouth hit their second release with a crisp selection of minimalist dancefloor gems from two rising talents. Christian Jay has been previously spotted on Idle Hands, and he delivers another example of his knack for sleek and skippy garage reductions with "Enclave" and "Faculties", matching icy textures with punchy bass honed for maximum dancefloor impact. Bilal meanwhile takes an electro approach on "Command Station" before twitching things up masterfully on "Ejecta" while maintaining the steely finish that binds this split 12" together.
…

Read more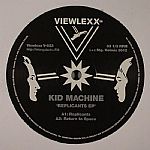 Cat: V 023. Rel: 18 Dec 17
Replicants

Return To Space

Lost Discotheque Lovers

Cold Planet

Night Freaks (vocal)

Night Freaks (dub)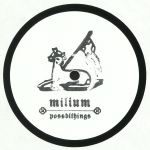 Cat: PT 03. Rel: 18 Dec 17
Addis Abeba (feat Kator) (5:44)

Lord Stanley's Cup (4:56)
Cat: PAREIDOLIA 004. Rel: 18 Dec 17
Atlantis (5:41)

Electric Druid (5:40)

Offerings To Herne (6:51)

When I Think Of You (5:10)
Review: Prolific analogue explorer Perseus Traxx is on top form on this fifth and final 12" of 2017. It marks his first appearance on Holland's Pareidolia Recordings and contains a quartet of cuts that brilliantly blur the boundaries between electro, techno and early Chicago house. We've particularly been enjoying the foreboding, minor key melodies, ragged machine percussion, fizzing acid flashes and mud-caked lo-fi production of opener "Atlantis", though mazy acid-electro jam "Electric Duo" and meandering jack-track "When I Think Of You" - all Adonis beats, tumbling synthesizer melodies and acid bass - are equally as impressive. If you get time, check "Offerings To Herne", too - while the melodies are poignant and alluring, the track's other elements are tough and foreboding.
…

Read more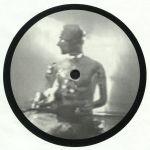 Cat: OMD 014. Rel: 18 Dec 17
Omnitronic (6:52)

GE (Miami edit) (8:32)
Review: When we first dropped the needle on this latest EP from long-serving German producer Anthony Rother - someone with an impressive track record of producing both high quality electro and throbbing club techno - we couldn't help but fall in love with what we heard. "Omnitronic" is little less than a blissful, glassy-eyed romp through hybrid electro/techno pastures, with Rother cleverly contrasting the shimmering beauty of his cyclical, life-enhancing melody lines with notably crusty, hiss-laden drum machine hits. Flip to the B-side and he opts for an altogether more robust and mind-altering concoction: the redlined, bass-heavy electro beats, minimal wave attitude and industrial grit of "GE (Miami Edit)". It's almost the perfect foil for the breezy and positive A-side.
…

Read more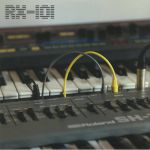 Cat: SUNCTION 041. Rel: 18 Dec 17
Themis (4:15)

MASS (3:20)

Saiph (5:30)

Transmission (6:19)

Reflected Ray (2:45)

The Quest For Ganymede (5:18)
Review: Suction Records takes a fourth and final dive into the cassette archives of RX-101, AKA '90s bedroom producer Erik Jong. As was the case with the three previous EPs in the series, all six tracks were recorded between 1997 and '99. Once again, there are gems aplenty, from the vintage IDM of opener "Themis" (all Autechre rhythms, AFX chords and dizzying intergalactic melodies) and overwhelmingly rush-inducing brilliance of "Saiph", to the ghostly alien electro of "Reflected Ray" and chiming, early morning innocence of closer "The Quest For Ganymede". Quite why these tracks remained unissued for so long remains a mystery, but we're certainly happy that Jong has finally made them available.
…

Read more
Cat: PRE CD2. Rel: 18 Dec 17
Design Your Dreams

Another Time

Boundary Echoes

The Lesser Light
VARIOUS
Cat: SUNCTION 043. Rel: 18 Dec 17
Civil Defence Programme - "Wrong Diagnosis" (2:40)

Morah - "Learned Robot" (2:58)

Beau Wanzer - "Dead Heads" (2:42)

Celldod - "Pulsdisco 1.2" (5:33)

Ceramic Hello - "Sampling The Blast Furnace" (4:30)

Digital Poodle - "Soul Crush" (Manie Sans Delire Revision) (5:07)

June - "Idealized States Of Perfection" (3:37)
Review: Some 14 years after volume three first appeared in stores, Suction has decided to re-launch its Snow Robots compilation series. Happily, the quality threshold remains as high as it was first time around. The seven tracks feature a mixture of metallic electro, fuzzy minimal wave and industrial electronica, with occasional inspired forays into tongue-in-cheek electro-disco (Ceramic Blast Furnace's "Sampling the Blast Furnace" - sample lyric: "pouring passion down your throat like concrete") and druggy, ultra-muscular Italo-disco ("Pulsdisco 1.2" by Celldod). It's naturally far more killer than filler, with notable contributions from Mr Reliable himself, Beau Wanzer and former Berceuse Heroique artist Morah.
…

Read more
Artículos del 1 al 12 de 12 en la página 1 de 1