This Week: Funk/Reediciones
Artículos del 1 al 9 de 9 en la página 1 de 1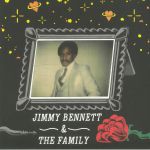 Cat: FL 001. Rel: 15 Jan 18
Hold That Groove (4:22)

Falling In & Out Of Love (4:25)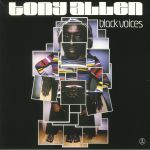 Cat: COMET 082LP. Rel: 15 Jan 18
Asiko (7:55)

Get Together (5:55)

Black Voices (7:34)

The Same Blood (8:12)

Asiko (In A Silent mix) (9:29)

Black Voices (We Are We Play mix) (5:51)

ARIYA (Psychedelic Juju mix) (7:02)
Review: Since its release in 1999, Tony Allen's Black Voices album has earned a reputation as an overlooked modern classic. While a scaled-down reissue appeared on Kindred Spirits in 2014, this edition marks the first "full repress" of the original double-album version. The Doctor L-produced set remains hugely alluring, thanks largely to the warm and attractive mixture of Allen's loose and languid Afrobeat rhythms, fluid jazz and jazz-funk instrumentation and vocals that recall the legendary drummer's work with Fela Kuti. Like the original set, you'll find a number of tasty dancefloor reworks nestled on the second disc, with the fuzzy and disco-fied PsychojujuMix of "Ariya" - complete with rubbery bass and sweaty drum solos - standing out.
…

Read more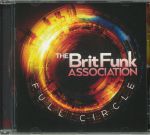 Cat: EXCDP 71. Rel: 15 Jan 18
The BFA Theme (Let The Music Blow Your Mind)

I've Found Someone To Love

Water

We Love The Sunshine On Our Face

Stand Strong, Stand Tall

After The Sun

Lucky

Tell Me What You're Thinking Of

Paradigm Shift

Seventeen

The First People

Make It Funky

Let's All Work It Out

Shine

Get Up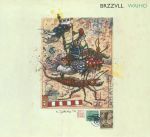 Cat: SDBANUCD 05. Rel: 15 Jan 18
De Vlijtige Kip

Waiho

Andromeda

Wizzly Whop

Mantra

Jee

Mighty Mylou

Zwag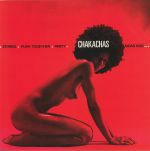 Cat: MOVLP 2046. Rel: 15 Jan 18
Stories (2:29)

Push Together (3:05)

Soledad (3:55)

Bantu (2:17)

By The Way (He's Gone) (2:54)

Love, Love, Love (2:53)

Judas Kiss (3:44)

Oye Me (3:23)

Try It You'll Like It (3:31)

Copacabana (2:43)

Oye Mi Guaguanco (2:58)

The Party (2:50)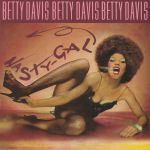 Cat: LITA 046. Rel: 15 Jan 18
Nasty Gal (4:38)

Talkin Trash (4:43)

Dedicated To The Press (3:43)

You & I (2:43)

Feelins (2:47)

FUNK (4:21)

Gettin Kicked Off, Havin Fun (3:10)

Shut Off The Night (3:53)

This Is It! (3:28)

The Lone Ranger (6:05)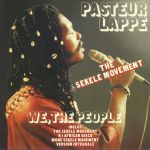 Cat: ASVN 027. Rel: 15 Jan 18
More Sekele Movement (Papa Ni Mama) (4:05)

Dora (7:53)

Watcha Get Ma Day Dreams (6:14)

Sekelimania (Nku Bilam) (3:46)

The Sekele Movement (6:28)

As Far I Can Remember (6:23)
Review: Having previously reissued Pasteur Lappe's sought-after 1979 sophomore set, No Man Pass Man, the crew behind the Africa Seven label has turned its attention to the Cameroonian artist's similarly impressive debut, We The People. It's a vibrant and hugely entertaining six-track set, with Lappe offering up a range of dancefloor-ready cuts that variously touch on heavy Afro-disco ("More Sekele Movement (Papa Ni Mama)"), horn-heavy tropical funk ("Dora"), saccharine English language ballads ("Watcha Get Ma Day Dreams"), thrusting disco-funk righteousness (Clav-happy smasher "Sekelimania (Nku Bilam)" and "The Sekele Movement") and laidback, Steely Dan style West Coast jazz-rock ("As Far As I Can Remember").
…

Read more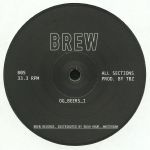 Cat: B 05. Rel: 15 Jan 18
Track 1 (4:36)

Track 2 (1:04)

Track 3 (1:07)

Track 4 (2:32)

Track 5 (1:39)

Track 6 (3:41)

Track 7 (1:59)

Track 8 (0:40)

Track 9 (3:14)

Track 10 (1:21)

Track 11 (3:01)

Track 12 (1:10)

Track 13 (1:27)
Review: Unhelpfully, there seems to be scant information out there about the identity of TBZ, a producer specializing in "raw cassette outtakes" whose previous output has been limited to a handful of appearances on compilations and multi-artist EPs. OG_Beers is the mystery artist's debut full length and contains 13 shots of hardware-heavy machine music. While rooted in electro and distorted machine funk, the set is notable for its alluring eclecticism. Those with a wide musical knowledge will be able to detect audible nods towards skewed cold wave, Moon B style boogie fuzz, Miami Fuzz, post-punk dub disco, mutant hip-hop, weirdo electronica and sludgy, guttural electronica - all smothered in oodles of tape hiss and analogue machine noise. Tip!
…

Read more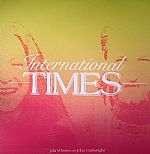 Cat: ERC 004. Rel: 15 Jan 18
Stay Cool

International Times

We Bring Light

Eagle On The Wing

Go With The Flow

For The Love Of Life

More Love

Inner Fire
Review: REPRESS ALERT: Arriving at their fourth release, Emotional Rescue's knowledge of forgotten musical gems and their commitment to give them the chance of wider appreciation they fully deserve cannot be in question! After digging out that Bob Chance classic, the focus switches to something of an equally balearic nature with the release of Jaki Whitren & John Cartwright's lost folk rock album International Times. Originally released as a private press on the obscure French label Living Records back in 1983, this eight track album is filled with dusty soul nuggets which are given extra life by the silky vocal stylings of Whitren - formerly a backing singer for Alan Parson. Opening track "Stay Cool" sounds quite ahead of it's time, whilst there are some true dancefloor gems for the more adventurous DJs out there, such as the title track and the laid back bump of "Go With The Flow."
…

Read more
Artículos del 1 al 9 de 9 en la página 1 de 1
This Week: Funk/Reediciones