Artículos del 1 al 13 de 13 en la página 1 de 1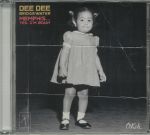 Cat: 889854 06112. Rel: 13 Nov 17
Yes, I'm Ready

Giving Up

I Can't Get Next To You

Going Down Slow

Why (Am I Treated So Bad)

BABY

The Thrill Is Gone

The Sweeter He Is

I Can't Stand The Rain

Don't Be Cruel

Hound Dog

Try A Little Tenderness

(Take My Hand) Precious Lord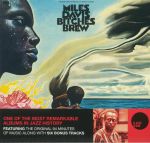 Cat: 889854 74622. Rel: 13 Nov 17
Pharoah's Dance

Bitches Brew

Spanish Key

John McLaughlin

Miles Runs The Voodoo Down

Sanctuary

Spanish Key (alternate take)

John McLaughlin (alternate take)

Miles Runs The Voodoo Down (single edit)

Spanish Key (single edit)

Great Expectations (single edit)

Little Blue Frog (single edit)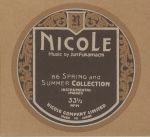 Cat: WRWTFWW 022CD. Rel: 13 Nov 17
Morning Glow

Breathing New Life

Garden

Urban Square

Nile Blue

Shining Through

Early Summer

Roses At The Cutting Edge

Passion
Review: Back in the mid 1980s, Jun Fukamachi decided to establish his own label, Nicole. It didn't last very long. In fact, the imprint only ever put out one record: a promo-only collection of untitled instrumentals called '86 Spring & Summer Collection: Instrumental Images. Here, that hard-to-find set gets reissued on CD for the very first time. Heavily influenced by mid-1980s film and TV soundtracks, contemporaneous new age ambient and expressive experimental jazz, the synthesizer and drum machine heavy collection sounds like it was designed to showcase Fukamachi's library music credentials. Crucially, though, it contains some superb, life-affirming compositions that should thrill those who have been enjoying the previous reissues of both WRWTFWW and Holland's Music From Memory.
…

Read more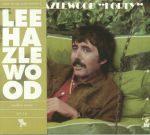 Cat: LITA 161CD. Rel: 13 Nov 17
It Was A Very Good Year

What's More I Don't Need Her

The Night Before

The Bed

Paris Bells

Wait Till Next Year

September Song

Let's Burn Down The Cornfield

Bye Babe

Mary

For Once In My Life

Send Out Love
Cat: JASCD 965. Rel: 13 Nov 17
Uska Dara (A Turkish Tale)

C' Est Si Bon (It's So Good)

I Want To Be Evil

Santa Baby

Under The Bridges Of Paris

Somebody Bad Stole De Wedding Bell

Lovin Spree

Mink Shmink

Apres Moi

The Heel

My Heart's Delight

Looking For A Boy

Nobody Taught Me

The Day That The Circus Left Town

I've Got That Lovin' Bug Itch

Nothin' For Christmas

Honolulu Rock-A Roll- A

Put More Wood On The Fire

A Woman Wouldn't Be A Woman

Toujour Gai

Yomme, Yomme

If I Can't Take It With Me (When I Go)

Just An Old Fashioned Girl

I'd Rather Be Burned As A Witch

Johnny With The Gentle Hands

Do It Again

Good Little Girls

It's So Nice To Have A Man Around The House

All I Want Is All There Is & Then Some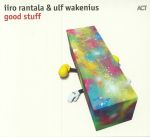 Cat: ACT 98512. Rel: 13 Nov 17
Vienna

Carmen: Micaela & Don Jose

Helsinki

Palma

Seoul

Nessun Dorma

Sir Duke

Berlin

What A Wonderfull World

Rome

Giant Steps

Love The Stuff/Ain't No Monutain High Enough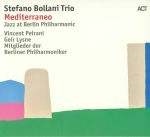 Cat: ACT 98492. Rel: 13 Nov 17
Toccata

Sinfonia

Amarcord

Chi Mai

The Good, The Bad & The Ugly

Indagine Su Un Cittadino All Di Sopra Di Ogni Sospetto

Azzurro

O Mio Babbino Caro

Largo Al Factotum

Fortunella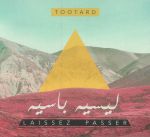 Cat: GBCD 054. Rel: 13 Nov 17
Laissez Passer

Musiqa

Sahra

A'sfur

Nasma Jabalyia

Oya Marhaba

Bayati Blues

Roots Rock Jabali

Circles

Syrian Blues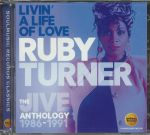 Cat: SMCR 5166D. Rel: 13 Nov 17
If You're Ready (Come With Me) (CD1: I'd Rather Go Blind - with Jonathan Butler)

I'm In Love

Bye Baby

I'd Rather Go Blind

In My Life (It's Better To Be In Love) (extended version)

Only Women Bleed

Hurting Inside

I'm Livin' A Life Of Love

Signed Sealed Delivered (I'm Yours) (extended mix)

Nowhere To Run (Nowhere To Hide)

Just My Imagination (Running Away With Me) (with The Temptations)

Baby I Need Your Lovin' (with The Four Tops)

What Becomes Of The Brokenhearted (feat Jimmy Ruffin)

The Tracks Of My Tears

Still Waters Run Deep

Step In My Shoes

It's Gonna Be Alright (CD2: It's Gonna Be Alright)

Paradise (radio edit)

It's A Cryin Shame (New 7" edit)

Surrender

Everytime I Breathe

See Me

The Vibe Is Right

The Other Side (Da' Posse mix)

Rumours (club mix)

A Little Bit More

Merry Go Round

Provoking (Love Strokin)

Another One Night Stand

It's You My Heart Beats For

It's Gonna Be Alright (Brixton Bass mix)

It's A Cryin' Shame (UK 7" remix)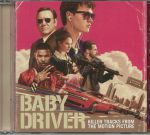 VARIOUS
Cat: 88985486242. Rel: 13 Nov 17
The Jon Spencer Blues Explosion - "Bellbottoms"

Bob & Earl - "Harlem Shuffle"

Carla Thomas - "B-A-B-Y"

The Damned - "Neat Neat Neat"

T Rex - "Debora"

Martha Reeves & The Vandellas - "Nowhere To Run"

Button Down Brass - "Tequila"

Focus - "Hocus Pocus"

Barry White - "Never, Never Gonna Give Ya Up"

Young MC - "Know How"

Queen - "Brighton Rock"

Sky Ferreira - "Easy"

Simon & Garfunkel - "Baby Driver"
VARIOUS
Cat: MOSCD 505. Rel: 13 Nov 17
Bobby Darin - "Beyond The Sea"

Andy Williams - "Music To Watch Girls By"

Dusty Springfield - "Son Of A Preacher Man"

Tom Jones - "What's New Pussycat?"

Paul Anka - "Put Your Head On My Shoulder"

Doris Day - "Move Over Darling"

Nat King Cole - "When I Fall In Love"

Dean Martin - "That's Amore"

Scott Walker - "Jackie"

Tony Bennett - "The Good Life"

Marilyn Monroe - "Diamonds Are A Girl's Best Friend"

Dionne Warwick - "Trains & Boats & Planes"

Cilla Black - "Alfie"

Gilbert Becaud - "A Little Love & Understanding (Un Peu D'Amour Et D'amitie)"

Paul Mauriat - "Love Is Blue"

BJ Thomas - "Raindrops Keep Fallin' On My Head"

Johnnie Ray - "Just Walkin' In The Rain"

Vic Damone - "On The Street Where You Live"

The Four Seasons - "December 1963 (Oh What A Night)"

Roy Orbison - "Oh Pretty Woman"

Shirley Bassey - "Diamonds Are Forever"

Tom Jones - "Thunderball"

Matt Monro - "From Russia With Love"

Shirley Bassey - "Goldfinger"

The John Barry Seven & Orchestra - "The James Bond Theme"

Sounds Orchestral - "Cast Your Fate To The Wind"

Mason Williams - "Classical Gas"

Tony Bennet - "I Left My Heart In San Francisco"

Perry Como - "For The Goods Times"

Dionne Warwick - "Do You Know The Way To San Jose"

Al Martino - "Spanish Eyes"

Stan Getz, Joao Gilberto - "The Girl From Ipanema" (feat Astrud Gilberto, Antonio Carlos Jobim)

Frankie Valli - "My Eyes Adored You"

Anthony Newley - "Why"

The Manhattan Transfer - "Chanson D'Amour"

Morris Albert - "Feelings"

Dusty Springfield - "Spooky"

Scott Walker - "Joanna"

Doris Day - "Whatever Will Be Will Be (Que Sera Sera)"

Tony Christie - "Las Vegas"

Frank Sinatra - "Have Yourself A Merry Little Christmas"

Dean Martin - "Let It Snow! Let It Snow! Let It Snow!"

Andy Williamns, Robert Mersey & His Orchestra - "It's The Most Wonderful Time Of The Year"

Perry Como & The Fontane Sisters - "It's Beginning To Look A Lot Like Christmas" (with Mitchellayers & His Orchestra)

Elvis Presley The Jordanaires & Millie Kirkham - "Blue Christmas"

Johnny Maths - "When A Child Is Born"

Brenda Lee - "Rockin' Around The Christmas Tree"

Bobby Rydell & Hubby Checker - "Jingle Bell Rock"

Eartha Kitt/ Henri Rene & His Orchestra - "Santa Baby"

Roy Orbison - "Pretty Paper"

Nat King Cole - "The Christmas Song (Merry Christmas To You)"

Jim Reeves - "Silver Bells"

Elvis Presley - "Santa Bring My Baby Back (To Me)"

Adam Faith - "Lonely Pup (In A Christmas Shop)"

Johnny Mathis - "Winter Wonderland"

Nina & Frederik - "Little Donkey"

Harry Simone Chorale - "The Little Drummer Boy"

Harry Belafonte - "Mary's Boy Child"

Bing Crosby - "Silent Crosby"

Pat Boone - "White Chistmas"
VARIOUS
Cat: MRBCD 151. Rel: 13 Nov 17
Luiz Henrique - "Mas Que Nada"

Elbernita 'Twinkie' Clark - "Awake O Zion"

Guy Cuevas - "Ebony Game"

Kiru Stars (Julius Kang'ethe) - "Family Planning"

Kelenkye Band - "Jungle Music"

Effi Duke & The Love Family - "The Time Is Come"

Anubis - "Ecology"

Dee Edwards - "Put Your Love On The Line"

Teaspoon & The Waves - "Oh Yeh Soweto"

Oby Onyioha - "Enjoy Your Life"

Leny Andrade - "Nao Adianta"

Rosa Maria - "Samba Maneiro"

Tom & Dito - "Obrigado Corcovado"

Inezita Barroso - "Maracatu Elegante"

Joao Diaz - "Capoeira"

Elias Rahbani & His Orchestra - "Liza... Liza"

The Beaters - "Harari"

The Equatics - "Merry Go Round"
VARIOUS
Cat: MRBCD 152. Rel: 13 Nov 17
Abdoulaye Cisse - "Jeunesse Wilila"

Bozambo - "Kombisse"

Pierre Sandwidi - "Boy Cuisinier"

Abdoulaye Cisse - "Aw Ye Douba Ke"

Tidiani Coulibaly & Dafra Star - "De Nwolo"

Mangue Konde & Le Super Mande - "Tou Ba"

Amadou Balake - "Whisky Et Coca-Cola"

John Oumar Nabolle - "M'ba Lale"

Amadou Balake - "Super Bar Konon Mousso"

Mangue Konde Et Les 5 Consuls - "Pop Konde"

Tidiani Coulibaly & Dafra Star - "Sie Koumgolo"

Youssouf Diarra (Dit El Grand Ballake) - "Djanfa Magni"

Abdoulaye Cisse & Super Volta - "A Son Magni"

Amadou Balake - "Wayisjelequeyele"

Amadou Balake - "Aminata Du The"

Pierre Sandwidi & Super Volta - "Yamb Ney Capitale"
Artículos del 1 al 13 de 13 en la página 1 de 1