Artículos del 1 al 5 de 5 en la página 1 de 1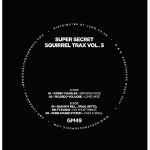 Cat: GM 49. Rel: 11 Jun 18
Sidney Charles - "Groove Move"

Ricardo Volilobe - "Love Hate"

Bad Boy Bill, J Paul Getto, Milty Evans - "Do Your Thing"

Rubb Sound System - "Cast A Spell"
Review: Another fully stacked sampler from Guesthouse Music's All-Star line-up. A selection of #1 tracks from Sidney Charles, Bad Boy Bill, Ricardo Volilobe, J Paul Getto, Rubb Soundsystem. You'll find a little something for everyone on Super Secret Squirrel Tracks Vol. 5.
…

Read more
Cat: CEDRIC 2. Rel: 12 Jun 18
A Fleeting Moment (5:25)

Takin The Easy Way Out (5:50)

Get On It (4:45)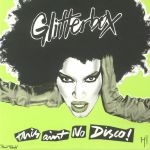 Cat: 082619 4409128. Rel: 15 Jun 18
Mousse T. - "Rock The Mic" (feat TAZ & Inaya Day - Kon remix)

Krystal Davis - "So Smooth" (Kon extended Hit N Run mix)

Shuya Okino - "Still In Love" (feat Navasha Daya - Dr Packer extended remix)

Sharon Redd - "Beat The Street" (vocal)

Dynasty - "I Don't Want To Be A Freak (But I Can't Help Myself)"

Ripple - "The Beat Goes On And On"

Michael Gray - "The Weekend" (Michael Gray Glitterbox mix)

Erro - "Don't Change" (Joey Negro club mix)

Crazy P - "Never Gonna Reach Me" (Hot Toddy mix)

Kutiman - "Music Is Ruling My World" (feat Karolina - OPOLOPO edit)

Urban Blues Project & Michael Procter - "Love Don't Live" (The U.B.P. Classic club mix)

Donna Allen - "He Is The Joy" (Troublemen remix)

Candi Staton - "Hallelujah Anyway" (Moplen's Classic club remix)

Inner Life - "Ain't No Mountain High Enough" (The Garage version)

Horse Meat Disco - "Let's Go Dancing" (feat Amy Douglas)

Soulsearcher - "Can't Get Enough!" (Dr Packer extended remix)

Ann Nesby - "So Much Joy"

Park Avenue - "Don't Turn Your Love" (feat Tony Jenkins - Dangerous mix)

Keni Burke - "Let Somebody Love You" (Dimitri From Paris Super Disco Blend)

The Shapeshifters - "Try My Love (On For Size)" (feat Teni Tinks - club mix)

Eminence - "Give It Up" (feat Kathy Brown - Clepto's Classic vocal mix)

Copyright Presents One Track Minds - "Late At Night" (feat Lisa Millett)

The Soup Dragons - "I'm Free" (Yam Who? & Alan Dixon remix)

Afromento/Blaze - "Human Wave/My Beat" (feat Palmer Brown - acappella)

Joey Negro & Raw Essence - "Do U Love What U Feel" (feat Maxine McLain - Joey Negro club mix)

Mount Rushmore & The Knack - "You Better" (Es Cavelett mix)

Peggy Gou - "It Makes You Forget (Itgehane)"

Eli Escobar - "City Song, Pt. 2 (Peace, Love & Harmony)" (Ron Basejam remix)

Mystic Bill - "U Won't C Me"

Cloud 9 - "Do You Want Me Baby"

Pete Heller's Big Love - "Big Love" (The Dronez mix)

Sophie Lloyd - "Calling Out" (feat Dames Brown - Floorplan club mix - Floorplan Revival mix)

Mark Picchiotti & The Absolute - "I Believe" (feat Suzanne Palmer - Mark!'s Full On Gospel mix)

Annette Taylor - "Faith" (M&M mix)

Urban Blues Project & Mother Of Pearl - "Your Heaven (I Can Feel It)" (Feat. Pearl Mae - Soulfuric dub)

Johnny Corporate - "Sunday Shoutin'" (Dr Packer extended remix)

Austin Ato/Tommy Bones - "Song For Mr. Lewis/Put It On You" (feat Lydia Rhodes - acappella)

Daniel Leseman - "Ease The Pain" (extended mix)

Kings Of Tomorrow - "I Want You (For Myself)" (KOT Ruff mix)

Shakedown - "At Night" (Purple Disco Machine extended remix)

Ann Nesby - "Lovin' Is Really My Game"

Junior Jack - "Thrill Me"

Anhanguera - "Cirandisco"

Double Exposure - "Everyman" (Late Nite Tuff Guy rework)

Luke Solomon - "Light You Up" (feat Queen Rose & Amy Douglas - Louie Vega remix)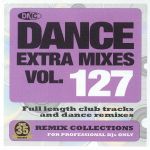 VARIOUS
Cat: DJODME 127. Rel: 13 Jun 18
Calvin Harris & Dua Lipa - "One Kiss" (Jauz extended remix)

Calvin Harris & Dua Lipa - "One Kiss" (Oliver Heldens extended remix)

Calvin Harris & Dua Lipa - "One Kiss" (ZHU remix)

Disco Evangelists - "De Niro" (Agoria Rotor extended mix)

Galantis - "Spaceship" (feat Uffie - extended)

George Kwali & Kideko - "All On Me" (club mix)

Jack Rose - "Not The One" (Pink Panda remix)

Jessica Mauboy - "We Got Love" (7th Heaven club mix)

Kai Jack - "What I Am" (Danny Dove remix)

Maff Boothroyd - "Get Into It" (feat Amber Skyes)

Magnus Foss - "Physical" (Push3r remix)

Mark McCabe - "Over Me" (feat Ovie Aimee - extended)

Matoma - "Lonely" (feat Max - Steve Aoki remix)

MO - "Nostalgia" (MK remix)

Ryan Blyth - "Raise A Glass" (feat BB Diamond - extended)

Shakka - "Man Down" (feat AlunaGeorge - 99 Souls remix club edit)

Yungen - "Mind On It" (feat Jess Glynne - T Matthias remix)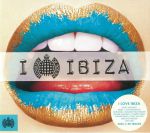 VARIOUS
Cat: MOSCD 517. Rel: 15 Jun 18
David Morales Presents The Face - "Needin' U (I Needed U)" (feat Juliet Roberts)

Robin S - "Show Me Love"

Modjo - "Lady (Hear Me Tonight)"

Phats & Small - "Turn Around"

Pete Heller's Big Love - "Big Love" (Eat Me edit)

Armand Van Helden - "You Don't Know Me" (feat Duane Harden)

Ultra Nate - "Free" (Mood II Swing edit)

CeCe Peniston - "Finally"

Moloko - "Sing It Back" (Boris musical edit)

M&S Presents The Girl Next Door - "Salsoul Nugget (If U Wanna)"

De'Lacy - "Hideaway" (Deep Dish edit)

Jaydee - "Plastic Dreams"

Gat Decor - "Passion"

Alison Limerick - "Where Love Lives"

Heller & Farley Project - "Ultra Flava"

Mighty Dub Katz - "Magic Carpet Ride"

Hysteric Ego - "Want Love"

Afro Medusa - "Pasilda" (Knee Deep mix)

G Club Presents Banda Sonora - "Guitarra G"

Johnny Corporate - "Sunday Shoutin'"

Rui Da Silva - "Touch Me" (feat Cassandra)

Olive - "You're Not Alone"

Chicane - "Salt Water" (feat Moya Brennan)

Robert Miles - "Children"

York - "On The Beach" (CRW edit)

ATB - "9 PM (Till I Come)"

Energy 52 - "Cafe Del Mar"

BBE - "Seven Days & One Week"

Paul Van Dyk - "For An Angel 2009"

Veracocha - "Carte Blanche"

Three Drives On A Vinyl - "Greece 2000"

Delerium - "Silence" (feat Sarah McLachlan)

William Orbit - "Barber's Adagio For Strings" (Ferry Corsten remix)

Wink - "Higher State Of Consciousness"

Underworld - "Born Slippy (Nuxx)"

Faithless - "Insomnia (Monster Mix)"

Encore Une Fois - "Sash!" (Future Breeze edit)

Felix - "Don't You Want Me"

Nalin & Kane - "Beachball"

Grace - "Not Over Yet"

Orbital - "Chime"

Jakatta - "American Dream"

Kings Of Tomorrow - "Finally"

Roger Sanchez - "Another Chance"

X-Press - "Lazy" (feat David Bryne)

Fish Go Deep & Tracy X - "The Cure & The Cause"

Octave One - "Blackwater" (feat Ann Saunderson -full Strings vocal mix)

Silicone Soul - "Right On!"

Jon Cutler - "It's Yours" (feat E-Man - Orgiginal Distant music edit)

Chicane - "Offshore"

Moby - "Why Does My Heart Feel So Bad?"

FC Kahuna - "Hayling"

Groove Armada - "My Friend"

Royksopp - "Eple"

Mylo - "Sunworshipper"

Zero 7 - "In The Waiting Line" (feat Sophie Barker)

Nightmares On Wax - "You Wish"

The Beloved - "Sweet Harmony"

Bent - "Swollen" (Feat. Zoe Johnston)

Lamb - "Gorecki"
Artículos del 1 al 5 de 5 en la página 1 de 1
Filter
This Week: Funky/Club House