This Week: Indie
Artículos del 1 al 7 de 7 en la página 1 de 1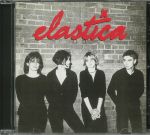 Cat: RTRADCD 914. Rel: 20 Nov 17
Line Up

Annie

Connection

Car Song

Smile

Hold Me Now

SOFT

Indian Song

Blue

All-Nighter

Waking Up

2:1

Vaseline

Never Here

Stutter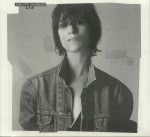 Cat: 506052 5431517. Rel: 20 Nov 17
Ring-A-Ring O' Roses

Lying With You

Kate

Deadly Valentine

I'm A Lie

Rest

Sylvia Says

Songbird In A Cage

Dans Vos Airs

Les Crocodiles

Les Oxalis
Review: Charlotte Gainsbourg, daughter of Serge Gainsbourg and Jane Birkin, worked tirelessly on 'Rest' for seven years before it was ready for release. The effect of this time spent in gestation is palpable, giving a sense of her meditative and contemplative process of songwriting. 'Rest' draws from a broad palette of sounds such as alt-rock and coldwave, with more upbeat moments of disco and pop. 'Rest' is an intensely personal album with emotional foundations in grief and family ties, and its deft structure and writing shows off Gainsbourg's ability to use light and shade - here as melancholy and hope - to powerful effect.
…

Read more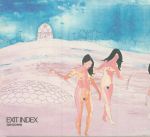 Cat: WV 157CD. Rel: 20 Nov 17
The Directory

Horoscopes

Turn Your Body

Magistrate Seeks Romance

End

Dietrich

Softer Now

Some Fantasy

They Can Tell

Thimble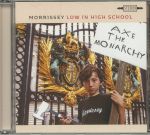 Cat: 538337 872. Rel: 20 Nov 17
My Love, I'd Do Anything For You

I Wish You Lonely

Jacky's Only Happy When She's Up On The Stage

Home Is A Question Mark

Spent The Day In Bed

I Bury The Living

In Your Lap

The Girl From Tel-Aviv Who Wouldn't Kneel

All The Young People Must Fall In Love

When You Open Your Legs

Who Will Protect Us From The Police?

Israel
Review: There are few musicians who are both as iconic and as divisive as Morrissey, who has devoted his career to building a persona of an outspoken iconoclast and whipping up storms of controversy. In 'Low In High School, his eleventh solo studio album since The Smiths disbanded, Morrissey sets his acerbic sights on stifling media and news outlets, the Israel/Palestine conflict and the monarchy, amongst other subjects. Sonically, it's a dense and heavily produced collage of rock, electronic, ballads and even a few very-Smiths sounding tracks. Love it or hate it, 'Low In High School' is pure Morrissey, and the sage of Salford's status as king of the provocateurs endures.
…

Read more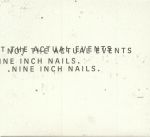 Cat: UMC 3432. Rel: 20 Nov 17
Branches/Bones

Dear World,

She's Gone Away

The Idea Of You

Burning Bright (Field On Fire)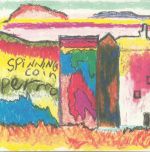 Cat: GEOG 42CD. Rel: 20 Nov 17
Raining On Hope Street

Tin

Money For Breakfast

Money Is A Drug

Metronome River

Magdalene

Floating With You

Be Free

Sides

Sleepless

Powerfull

Starry Eyes

Running With The World

I Feel The Need To Be An Actor
Review: Spinning Coin's first album harks back to a hazily golden and summery age of UK indie, in a completely sincere and underivative way. The Glaswegian quintet worked with producer Edwyn Collins for this confident opening statement. With the songwriting split between two members of the band, the album benefits from contrasts in sound, from more angular and rough headbanging moments to softer and more whimsical indie-pop. It's a charming debut, welcoming these newcomers to a long and historic lineage of Glaswegian indie groups.
…

Read more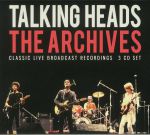 Cat: BSCD 6061. Rel: 20 Nov 17
Artists Only (The Boston Tea party)

Stay Hungry

Cities

Paper

Mind

Heaven

The Book I Read

Electric Guitar

Air

Warning Sign

Love Goes To Building On Fire

Memories Can't Wait

Psycho Killer

Life During Wartime

Take Me To The River

Take Me To The River (bonus cut)

Artists Only (bonus cut)

Psycho Killer (Saratoga Psycho)

Heaven

Cities

Big Blue Plymouth (Eyes Wide Open)

Burning Down The House

Life During Wartime

Home (This Must Be The Place?)

Once In A Lifetime

Big Business/I Zimbra

Houses In Motion

Genius Of Love

Girlfriend Is Better

Take Me To The River

The Revolution (Naked In Denver)

(Nothing But) Flowers

God's Child

Soft Seduction

Buck Naked

And She Was

Once In A Lifetime

The Great Intoxication

Marching Through The Wilderness

Sax & Violins

Dura Europus

What A Day That Was

Desconocido Soy

Like Humans Do

UB Jesus

Dream Police

I Wanna Dance With Somebody (Who Loves Me)

The Accident
Artículos del 1 al 7 de 7 en la página 1 de 1