Artículos del 1 al 3 de 3 en la página 1 de 1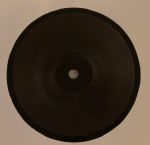 BNK007
(limited hand-stamped 7")
Cat: BNK 007. Rel: 15 Aug 16
Track 1 (3:20)

Track 2 (4:06)
Review: Entro Senestre's BANK label is back this time with a couple of the scene's favourite analogue noise merchants: local sonic terrorist Nick Klein (Primitive Languages/Alter) and Brussels mutant EBM pusher Maoupa Mazzocchetti (PRR! PRR!/Mannequin) with a collaboration that is as rusty and grungy as you could certainly imagine. On the A side, the untitled first offering is a snapshot of slow burning proto techno in reductionist yet gutsy fashion, the tom drums in this one are fierce. On the B side we've got the (probably inadvertently) early Steve Bicknell sounding untitled cut with pummels away in loopy and hypnotic fashion and it's all about the squealing monosynth lead which really packs a punch.
…

Read more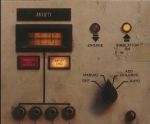 Cat: B 002726602. Rel: 23 Oct 17
Less Than

The Lovers

This Isn't The Place

Not Anymore

The Background World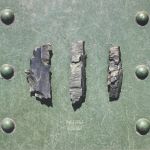 Cat: HOS 494. Rel: 23 Oct 17
Spoken Ashes (5:16)

Operate Within (5:33)

Human Shielf (5:38)

Interference (3:51)

Order Of Severity (6:07)

Beast (4:31)

Redeemer (5:47)
Review: This far, US producer Phase Fatale aka Hayden Payne has released on pretty much every label focussing on the rougher, more post-apocalyptic dude of dance music. Techno, to be precise. With balls the size of industrial warehouses. After several outings on Jealous God, he lands on Hospital Productions with Redeemer, a wacky mini LP fit for those who like their cuts to be cooked raw and bitter, a flurry of dance sketches spanning everything from post punk to noise and EBM. Among our favourite tunes on here, "Operate Within" is particularly satisfying thanks to a looming, glacial bassline which engulfs anything in its path; "Order Of Severity" equally makes a mocking of traditional 'club' techno, and the likes of "Beast" add to the sense of mystery and doom through vast, crestfallen landscapes of hollow sound. Magnetic from start to finish. Another Hospital trophy in the making!
…

Read more
Artículos del 1 al 3 de 3 en la página 1 de 1