This Week: Industrial/Noise
Artículos del 1 al 13 de 13 en la página 1 de 1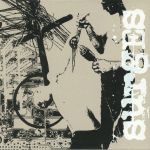 Surges
(hand-stamped 12" in silk-screened sleeve)
Cat: MP 203. Rel: 20 Nov 17
Molten (8:03)

Akumulacija (6:23)

EMRG (5:38)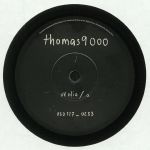 Cat: PRE 001. Rel: 20 Nov 17
Veolia (3:26)

Droid (3:48)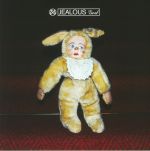 Cat: JG 20. Rel: 20 Nov 17
Speaker Sisters (5:01)

Kipper Hunks (2:31)

He Pushes Meals (4:04)

Shitty Cough 17 (3:37)

In One Ear (4:01)

Cave Mace (2:48)
Review: Fair enough, you might not have expected Beau Wanzer on Jealous God, but you sure have him now! While the US producer's particular brand of techno might be a little rawer than some of the label's previous outings, his sense of comical dread makes for the perfect catalogue addition. This is Wanzer's first LP outside of his own label, and it is perhaps the artist's most diverse and accomplished piece of rotter-techno just yet! Each track has his own devious vocals at the core, shape-shifting like demons on crack across both "Speaker Sisters" and "Kipper Hunks". "He Pushes Meals" offers a dystopian vision of techno, all sleepy and acid-flavoured, "while Shitty Cough 17" unleashes one of the most noxious, deranged blizzards of bass that we've heard all year, followed sublimely by the off-kilter shrieks and twists of "In One Ear" and "Cave Mace". Highly recommended.
…

Read more
Cat: JG 019. Rel: 20 Nov 17
Adultery & Guilt (6:53)

Golden Hands (5:06)

Perfect Strangers (4:34)

Live For Lust (6:10)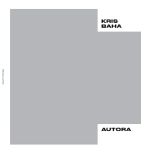 Cat: CDA 020. Rel: 20 Nov 17
Autora

Brink Reality

Happiness Disaster

10Ways

Start Over
Review: Kris Baha is fast becoming one of the most essential operators in the deviant disco underbelly of Berlin's scene, despite having landed in the city relatively recently. Baha's credentials with labels like Power Station and parties in Melbourne are all that you need to know, and now this release on the ever mighty Cocktail d'Amore seals the deal. Baha has never sounded more confident, pinging deviant synths around nasty drum bite and channeling the gods of industrial darkness to make some rugged body music for the darker kind of dancefloor. The experimental, non-party tracks are just as wild, dealing in all manner of uncompromising noise to further Baha's journey to the upper realms of sonic mud slingers.
…

Read more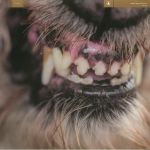 Cat: SBR174 LPC2. Rel: 20 Nov 17
John Doe's Carnival Of Error (2:37)

Rhesus Negative (9:09)

Please (7:25)

The Rat (6:13)

Silent Treatment (7:36)

Mennesota/Eas Fors/Naked (7:37)

Hive Mind (8:21)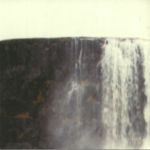 Cat: 573861 0. Rel: 20 Nov 17
Somewhat Damaged (instrumental) (4:58)

The Day The World Went Away (instrumental) (5:29)

The Frail (alternate version) (1:46)

The Wretched (instrumental) (6:02)

Missing Places (1:29)

We're In This Together (instrumental) (6:54)

The Fragile (instrumental) (4:39)

Just Like You Imagined (alternate version) (3:43)

The March (instrumental) (3:56)

Even Deeper (instrumental) (6:19)

Pilgrimage (alternate version) (3:06)

One Way To Get There (2:44)

No, You Don't (instrumental) (3:17)

Taken (3:30)

La Mer (alternate version) (4:55)

The Great Below (instrumental) (5:23)

Not What It Seems Like (instrumental) (3:30)

White Mask (3:22)

The New Flesh (instrumental) (3:44)

The Way Out Is Through (alternate version) (4:26)

Into The Void (instrumental) (4:40)

Where Is Everybody? (instrumental) (4:54)

The Mark Has Been Made (alternate version) (4:48)

Was It Worth It? (instrumental) (5:03)

Please (instrumental) (3:30)

+Appendage (instrumental) (3:19)

Can I Stay Here? (instrumental) (4:25)

10 Miles High (instrumental) (5:19)

Feeders (2:01)

Starfuckers Inc (instrumental) (5:33)

Complication (alternate version) (2:55)

Claustrophobia Machine (Raw) (2:39)

Last Heard From (2:06)

I'm Looking Forward To Joining You, Finally (instrumental) (4:19)

The Big Come Down (instrumental) (4:05)

Underneath It All (instrumental) (3:21)

Ripe With Decay (instrumental) (7:39)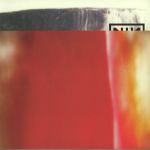 Cat: 571427 7. Rel: 20 Nov 17
Somewhat Damaged (4:34)

The Day The World Went Away (3:24)

The Frail (1:32)

The Wretched (7:37)

We're In This Together (7:09)

The Fragile (4:46)

Just Like You Imagined (3:51)

Even Deeper (6:19)

Pilgrimage (3:44)

No, You Don't (3:33)

La Mer (5:09)

The Great Below (5:15)

The Way Out Is Through (4:17)

Into The Void (4:49)

Where Is Everybody? (5:10)

The Mark Has Been Made (5:17)

10 Miles High (5:06)

Please (3:29)

Starfuckers, Inc. (5:01)

Complication (2:31)

The New Flesh (3:44)

I'm Looking Forward To Joining You, Finally (4:17)

The Big Come Down (4:14)

Underneath It All (2:28)

Ripe (5:33)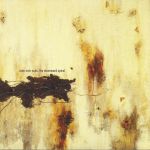 Cat: 571427 8. Rel: 20 Nov 17
Mr Self Destruct (4:32)

Piggy (4:22)

Heresy (3:54)

March Of The Pigs (2:50)

Closer (6:13)

Ruiner (4:57)

The Becoming (5:13)

I Do Not Want This (5:42)

Big Man With A Gun (1:37)

A Warm Place (3:22)

Eraser (5:01)

Reptile (6:56)

The Downward Spiral (3:56)

Hurt (6:13)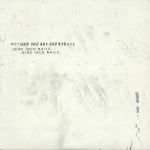 Cat: 575309 1. Rel: 20 Nov 17
Branches/Bones (1:49)

Dear World (4:08)

She's Gone Away (5:58)

The Idea Of You (3:25)

Burning Bright (Field Of Fire) (6:04)

Track 6 (6:11)

Track 7 (4:01)

Track 8 (6:56)
Cat: REDUXCD 007. Rel: 20 Nov 17
Back Of A Knife Blues

Icestorm (Just Another Pleasant Valley Sunday)

Khe Sanh'68 (For Bird)

Electro-magnetic Feedback Study #1 (Strange House In The Snow)

Woodchopping (Way On Up, Till The Sun Go Down)

Birdling (Waharoa)

Excerpt From 'Motorboating'
Cat: SGLP 03. Rel: 20 Nov 17
Infinite Density (5:46)

Panic Stricken (6:26)

No Solace (6:15)

Aum Shinrikyo (4:53)

Survivor Guilt (4:00)

Painkiller (4:56)

Serpentine (5:13)

Infinite Dread (6:01)

Tryptamine (6:13)

Tesselate (5:48)

Dead Still Air (3:49)
Broken (reissue)
(180 gram vinyl 1-sided etched LP + 7" + insert + MP3 download code)
Cat: 571427 9. Rel: 20 Nov 17
Pinion (0:58)

Wish (3:43)

Last (4:47)

Help Me I'm In Hell (1:54)

Happiness In Slavery (5:25)

Gave Up (4:15)

Physical (5:27)

Suck (5:10)
Artículos del 1 al 13 de 13 en la página 1 de 1
This Week: Industrial/Noise