Today: Industrial/Noise
Artículos del 1 al 8 de 8 en la página 1 de 1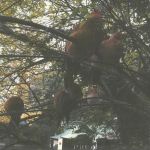 Cat: BDNOG 003. Rel: 27 Nov 17
Tomarigi (part 1) (17:42)

Tomarigi (part 2) (15:36)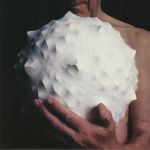 VARIOUS
Cat: RES 01. Rel: 27 Nov 17
These Hidden Hands - "Radon" (5:52)

Mondkpopf - "The Runaway" (5:01)

SNTS - "Dunkelheit" (3:47)

Oake - "Blemmyae" (3:34)

Headless Horseman - "Follower" (4:44)

Grebenstein - "Meet My Needs" (5:02)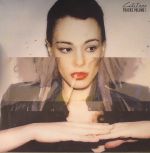 Cat: CITI 017. Rel: 27 Nov 17
Amato - "Physique" (5:13)

Tzusing - "King Of System" (5:06)

An-I - "Mutter" (6:00)

Broken English Club - "Glass" (5:28)
Review: There's a delightfully celebratory feel about this debut volume of Cititrax Tracks, a new 12" series from Minimal Wave offshoot Cititrax. As beautifully presented as we've come to expect, Tracks Volume 1 boasts a quartet of dancefloor-ready smashers from a blend of new faces and label stalwarts. Amato (aka The Hacker) kicks things off with the glistening EBM funk of "Physique" - all restless synth refrains and pounding bottom end - before LIES affiliate Tsuzing go all dark, psychedelic and twisted on the thrillingly intense, acid-flecked "King of System". An-I go all DAF (with a touch of Front 242) on the fuzzy and dystopian stomper "Mutter", before Cititrax regulars Broken English Club delivers a storming chunk of industrial-tinged analogue funk ("Glass"). Bravo!
…

Read more
Intérprete:
Alexis Le-Tan
,
Le Chocolat Noir
,
Kone-R (Uncharted Audio)
,
Mimi
,
Toby fairbank
,
Ionik (Traveller Records)
,
Jacques Renault
,
Adam X Sonic Groove
,
Juno Recommends Techno
,
Marsman
,
3.14
,
Giorgio Luceri
,
Ali Renault
,
Rogér
,
Mitchell Goor
,
IRON BLU
,
Kris Baha
,
Kondaktor
,
Brokntoys
,
ANFS
,
Lurid Music
,
LesYeuxOrange
…

Read more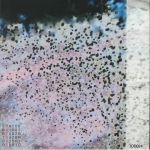 BR1002
(12" + insert + MP3 download code)
Cat: IOD 024. Rel: 27 Nov 17
Damage Control (4:27)

La Nocturne (4:56)

Murder (4:34)

Requiem For A Dream (5:22)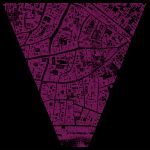 Cat: VIVOD 019. Rel: 27 Nov 17
Way Ahead

Croatian Households

Labud Loop

K Stands For..
Review: Strahinja Arbutina is fast becoming one of those artists you need to keep your eye on. With his first vinyl release on New York's industrial label Bank last year, he has no issue with making your ears bleed. Here he dons 4 tracks for Vivod and they're all brutal. First off is Way Ahead, straight up 4/4 industrial techno. A2 is the aptly named Croatian Households, more of a broken piece but still haunting in its rhythmic neg dynamics. B1 is Labud Loop, probably the most accessible track of the 4 as it's nearer to straight up techno, fans of Levon Vincent will like. Closing the ep is K stands For... with a slow burning break beat and vocals screaming incomprehensibly, awesome track, awesome ep. This is the hardest one for Vivod so far surely!





…

Read more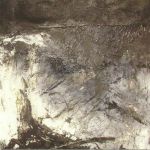 Cat: NTK 012. Rel: 27 Nov 17
Night Klub (3:52)

Sacred Machine (7:52)

Tear Drop (feat Tropic Of Cancer) (5:39)

Spit (3:56)

Slaves Of Janet (feat Erica Belle) (4:30)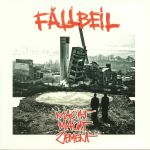 Cat: BOIDAE 003. Rel: 27 Nov 17
Rap One Two Three (1:52)

Horn Of Glory (7:15)

Im Gesprach (4:50)

Nachsitzen (4:29)

Disco 3 (2:40)

Warzenschwein (5:50)

Zu Spat (7:23)

Faust Auf Faust (5:05)

Spoil The Girl (10:36)

Postman (4:38)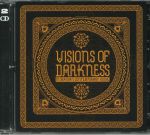 VARIOUS
Cat: CSRCD 242. Rel: 27 Nov 17
Saint Abdullah - "Unforgotten Promises"

Xerxes The Dark - "Longing To Return"

SSMP - "The Blue Chasm"

Alphaxone - "A Dystopia"

Limen - "Wherefore The Worm Universe"

Ali Phi - "Condition III"

Reza Solatipour - "Surviving The Darkness"

Nojan - "Revolution"

Hossein RangChi - "Mute"

Narcissa Kasrai - "Articulation"

Rhonchus - "Graph"

DSM - "Nowruz"

Idft - "DT"

Nyctalllz - "Daeva"

Poo Yar - "Buried Alive"

Anunnaki Signal - "Father"

Soheil Soheili - "Labrotary"

XSIX - "Lost"

Crows In The Rain - "... (For A Film)"

Downtown Of HongKong - "Downtown Valley"

Mehdi Behbudi & Vahide Sistaani - "Tehran Moonlight"
Artículos del 1 al 8 de 8 en la página 1 de 1