This Week: International
Artículos del 1 al 13 de 13 en la página 1 de 1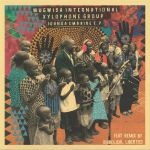 Cat: OTCR 12007. Rel: 20 Nov 17
Iganga Warms (2:10)

Sunfall Embaire (4:25)

Jinja Pearls (5:29)

Spirits (4:43)

Spirits (The Diabolical Liberties Ra remix) (4:44)

Spirits (The Diabolical Liberties Instramental remix) (4:41)
Review: When the first Mugwisa International Xylophone Group EP dropped earlier in the year, there was naturally much interest. Whereas that contained tracks produced by European electronic producers based on rare recordings of the distinctive Ugandan group, this follow-up presents the recordings in their entirety. Based around the 32-note homemade "Embaire Xylophone" (designed and used in a handful of villages) with the additional of local percussion, stringed instruments and chanted vocals, the four original tracks showcased here are genuinely unique and should make an impression on even the most jaded of listeners. The Diabolical Liberties handle remix duties, turning in vocal and instrumental versions of "Spirit" that thrillingly fuse elements of the 12-strong group's original recordings with sharp rave stabs, and sweaty drum machine hits.
…

Read more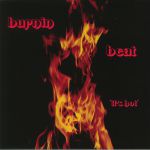 Cat: AFS 034. Rel: 20 Nov 17
Burnin' Beat (It's Hot) (11:00)

Searchin' (10:21)
Review: It would be fair to say that the Afro Synth label has dug deep for this latest reissue. Little is known about Burnin Beat, an obscure South African disco outfit who released their sole 12", It's Hot, on RPM way back in 1979. They're a great example of an outfit that, for whatever reason, fell through the cracks. The title track, a lolloping, 11-minute disco workout rich in fluid synth lines, rubbery slap bass, sparring instrument solos and the powerful vocals of Olive Masigna, is something of a long-lost gem. Original flipside "Searchin" is almost as good, with Masigna adding a touching vocal to a backing track that pushes the band's favourite Moog synthesizer to the fore.
…

Read more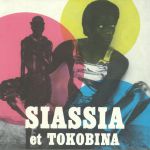 Cat: AMBIANCE 001. Rel: 20 Nov 17
Mama Africa (7:18)

In The World (previously unreleased) (3:42)

Pointe Noire (5:38)

Sangi (unreleased demo mix) (5:32)
Review: When Congolese musician Albert Siassia moved to Paris in the early 1980s, it wasn't long before he joined forces with a local reggae band that he re-christened Tokobina ("Let's Dance" in the Lingala language, fact fans). Together, they released a handful of inspired but now notoriously hard-to-find records, from which two of the tracks here are taken. There's "Mama Africa", an unashamedly positive dancefloor workout full of glistening, South African style guitars, dub disco grooves, bustling, rumba-influenced percussion and Siassia's headline-grabbing vocals, and "Pointe Noire", a superb chunk of new wave/Afro-disco fusion that's arguably even better than the EP's title track. The other two tracks have never before seen the light of day on any format, having been rescued from long forgotten demo cassettes. Of these, it's the Congolese reggae sweetness of "Sangi (Demo Mix)" that hits home hardest.A killer first release from a new label brought to you by one of the Sofrito Crew Hugo Mendes
…

Read more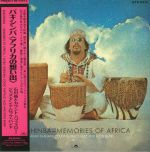 Cat: PROT 7011. Rel: 20 Nov 17
Sandstorm (4:24)

Sunrise (3:53)

Flamingo (6:22)

African Deer (6:14)

Bakishinba (10:52)

Mirage (5:59)

Blue Soul (5:08)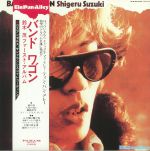 Cat: CRJ 1012. Rel: 20 Nov 17
Track 1 (3:53)

Track 2 (3:38)

Track 3 (3:39)

Track 4 (3:48)

Track 5 (2:33)

Track 6 (4:35)

Track 7 (3:02)

Track 8 (4:41)

Track 9 (3:47)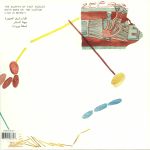 Cat: UNROCK 010LP. Rel: 20 Nov 17
Track 1 (16:06)

Track 2 (18:44)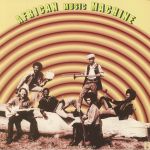 Cat: ETH 3317LP. Rel: 20 Nov 17
Black Water Gold (Pearl) (3:06)

Mr. Brown (2:53)

A Girl In France (2:29)

The Dapp (2:44)

Never Name A Baby (Before It's Born) (3:12)

Tropical (2:21)

Making Nassau Fruit Drink (2:29)

Camel Time (2:53)
VARIOUS
Cat: AKULP 1007. Rel: 20 Nov 17
Pemungkah (5:34)

Semut Kegarang (6:37)

Gilak Melasti (6:09)

Dedari Ngindang (6:20)

Procession To The House Of The Deceased (2:11)

At The House Of The Deceased (8:02)

Procession To The Cremation Ground (7:03)

Lamentation (2:24)

At The Seaside (5:24)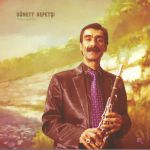 Cat: LM 16. Rel: 20 Nov 17
Agir Roman (5:00)

Ne Yapardim (5:08)

Hap Koydum (4:25)

Osman Aga (4:58)

Gayda (7:04)

Debreli Hasan (2:49)

Cicekci Kiz (5:03)

Sebastien (2:53)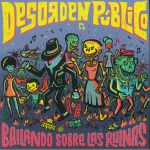 Cat: JUMP 134LP. Rel: 20 Nov 17
Bailando Sobre La Ruinas (3:47)

Los Zombis Estan De Moda (3:31)

Ska Mundo Ska (feat Tokyo Ska Paradise Orchestra & Hana Kobayashi) (3:47)

Se Solto La Bestia (3:32)

La Temperatura (3:57)

Los Que Se Quedan, Los Que Se Van (3:26)

Cementerio 'E Mis Amores (2:30)

Todo Esta Muy Normal (3:15)

Estoy Buscando Algo En El Caribe (4:35)

Es Ist Kalt In Berli (feat Dr. Ring-Ding & Tommy Leb) (3:59)

Mano Poderosa (4:11)

A Mi Me Gusta El Desorden (feat Raggabund - Coco Munchen version) (3:44)
Cat: TRULP 190. Rel: 20 Nov 17
The Dreaming Mind (part 1) (4:36)

Mas Pan (5:28)

Linda Morena (8:27)

Undelivered Letter (5:24)

Un Canto A Mi Tierra (4:59)

Mambo Los Quantic (4:44)

Albela (2:31)

New Morning (6:46)

I Just Fell In Love Again (3:42)

Cancao Do Deserto (5:52)

Arianita (6:12)

The Dreaming Mind (1:39)
Intérprete:
Shantisan
,
Pete Isaac (Jelly Jazz)
,
Azaxx (Tru Thoughts / F*CLR Music)
,
Ennio Styles
,
Phuture Motion
,
Mukatsuku Records Chart
,
7 Samurai
,
Spacewalker
,
Sid Ford
,
Simone Vimercati
,
MR. Scruff
,
DJ DRM (Bastard Jazz / BSTRD Boots)
,
Record Breakin' Music
,
STARLA DJs (Craig & Mark)
,
Club Brasil Records
,
Afro Beat Foundation
,
Equinox Recordings
,
The Uptown Felaz - ShiftinGears
,
Jazz Dance Chart
,
Calamity Jade (Willwork4funk)
…

Read more
VARIOUS
Cat: 889854 72321. Rel: 20 Nov 17
Sharib Toshi, Badshah, Indeep Bakshi - "Saturday Saturday" (3:32)

Nucleya & Benny Dayal, Badshah - "Let's Nacho" (3:36)

Anirudh Ravichander, Dhanush - "Why This Kolaveri Di?" (4:16)

Kalyanji - Anandji, Kishore Kumar - "Neele Neele Ambar Par" (2:52)

Amit Trivedi, Tochi Raina - "Gal Mitthi Mitthi" (4:17)

Jatin-Lalit, Kumar Sanu, Alka Yagnik - "Ladki Badi Anjani Hai" (3:44)

Daler Mehndi - "Tunak Tunak Tun" (4:29)

Laxmikant - Pyarelal, Kishore Kumar - "Disco, 84" (4:23)

Vishal & Shekhar, Shankar Mahadevan, Sunidhi Chauhan - "Desi Girl" (4:33)

Shankar Ehsaan Loy, Vasundhara Das, KK - "It's The Time To Disco" (4:27)

Sandesh Shandilya, Sonu Nigam, Alka Yagnik - "You Are My Soniya" (4:24)
Cat: AAR 008. Rel: 20 Nov 17
Two Faces (feat Switzboiz & Rashid Metal) (3:37)

Money (feat The TALE) (3:50)

Talanga (feat Kongo K) (4:00)

On S'en Funana (feat Kongo K) (4:14)

Bal Shaka (feat Kongo K) (6:21)

Body Expression (feat The TALE) (4:34)

Yobe Dance (feat Kongo K - extended mix) (5:26)
Artículos del 1 al 13 de 13 en la página 1 de 1