This Week: Jazz
Artículos del 1 al 13 de 13 en la página 1 de 1
Cat: VP 90028. Rel: 11 Dec 17
Stardust (10:16)

Philson (10:46)

Trio (7:42)

Libeccio (8:39)

Bitty Ditty (5:16)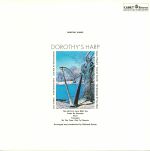 Cat: MOVLP 1977. Rel: 11 Dec 17
By The Time I Get To Phoenix (3:31)

Canto De Ossanha (3:37)

Love Is Blue (2:53)

Reza (3:01)

This Girl's In Love With You (2:50)

Truth Spoken Here (2:50)

Toronado (3:06)

The Windmills Of Your Mind (3:20)

Cause I Need It (3:00)

Just Had To Tell Somebody (3:05)

Fool On The Hill (3:43)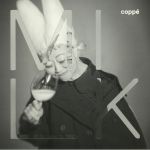 Milk
(coloured vinyl LP + MP3 download code in die-cut sleeve)
Cat: MSR 017LP. Rel: 11 Dec 17
The Man I Love (6:03)

I Get Along Without You Very Well (3:08)

Bei Mir Bist Du Schon (4:34)

Candy (2:27)

Don't Smoke In Bed (2:47)

My Funny Valentine (3:45)

Caramel (3:06)

Blessed By Unconsciousness (4:07)

Dark Is The Night (3:18)

Milk (1:11)
Cat: 333081. Rel: 11 Dec 17
Chorou, Chorou (2:44)

Terremoto (2:31)

Amazonas (2:13)

Fim De Sonho (3:42)

A Ra (2:34)

Ahie (2:54)

Cala Boca Menino (2:21)

Nana Das Aguas (2:23)

Me Deixa (2:18)

Ate Quem Sabe? (2:12)

Mentiras (4:18)

Cade Jodel (2:04)
Review: There's no denying that Quem E Quem is arguably the standout album by Joao Donato, a star of Brasil's MPB (short for "musica populera brasileira") scene who continues to record to this day. The album is naturally heavily influenced by American soul and jazz-funk, but has an altogether more pastoral tone, with Donato's dewy-eyed, heart-felt vocals coming gift-wrapped in gentle samba and bossanova melodies, Pat Metheny style guitar solos, breeze-fresh flute solos and jaunty pianos. It's a blend that results in a superb mixture of up-tempo cuts and more reflective songs, all of which are as delightful as slowly watching the sun set somewhere hot and sunny.
…

Read more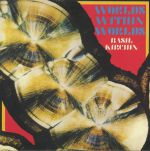 Cat: SV 126. Rel: 11 Dec 17
Emergence (part 3) (18:17)

Evolution (part 4) (17:13)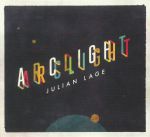 Cat: MAC 1107. Rel: 11 Dec 17
Fortune Teller

Persian Rug

Nocturne

Supera

Stop Go Start

Activate

Presley

Prospero

I'll Be Seeing You

Harlem Blues

Ryland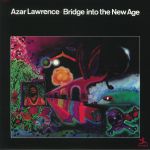 Cat: FAN 0107. Rel: 11 Dec 17
Bridge Into The New Age (6:42)

Fatisha (4:05)

Warriors Of Peace (8:00)

Forces Of Nature (8:41)

The Beautiful & Omnipresent Love (10:09)
Review: Recorded at Fantasy Studios in Berkeley, California in 1974, Azar Lawrence's debut album Bridge Into The New Age has long been considered a cornerstone of spiritual jazz-fusion by collectors. The album contained a notable supporting cast, including a pre-Philadelphia International Jean Carn (whose superb vocals can be heard on a number of album cuts, most notably the superb title track) and Miles Davis' percussionist, James Mtume. The album's genius lies in its breezy combination of psychedelic-era West Coast positivity, Sun Ra style spirituality and the loose-and-improvised ethos of free jazz. Lawrence's soprano and tenor saxophone work is superb throughout, as you'd expect. On this timely reissue, the album has been re-mastered and pressed in audiophile-friendly 180g vinyl.
…

Read more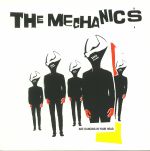 Cat: OORWERK 003. Rel: 11 Dec 17
Ode Aan Ornette (10:48)

Druids Shaker (3:25)

Powercut Blues (4:37)

Les Mechaniques (5:34)

British Airways (3:20)

The Randolph Denard Stump (7:36)

Out Of Love Town (5:07)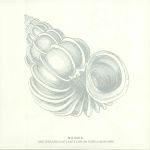 Cat: DS 28. Rel: 11 Dec 17
Homage To Amilcar Cabral (9:20)

Chant (1:59)

Dabya (6:19)

Energia (4:49)

Atlantide-Maya-Veda Rhyton (11:51)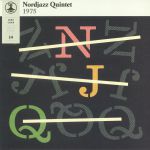 Cat: SRE 093. Rel: 11 Dec 17
Nordjazz Suite (part 1) (9:14)

Havana Two (14:26)

Arancel A Pagar (16:33)
Cat: GAOM 052LP. Rel: 11 Dec 17
White Christmas (5:33)

Kling, Glockchen (6:46)

Little Drummer Boy (5:58)

Es Kommt Bald (5:47)

Last Christmas (7:00)

Rudolph, The Red-Nosed Reindeer (5:16)

For Whom The Jingle Bells Toll (5:49)

Let Is Snow (5:10)

White Christmas (instrumental) (5:33)

Rudolph, The Red-Nosed Reindeer (instrumental) (5:46)

Es Kommt Bald (instrumental) (5:17)

Let Is Snow (instrumental) (5:10)
Java
(LP + MP3 download code)
Cat: WERF 150LP. Rel: 11 Dec 17
Akim (5:21)

Kaster (4:14)

Calunpung (5:13)

Bandung (4:10)

Susukan (1:12)

Jaipong (4:10)

Banyumas (5:03)

Cibeusi (5:10)

Teguh (4:49)
Cat: 075678 659720. Rel: 11 Dec 17
Santa's Coming For Us (3:25)

Candy Cane Lane (3:30)

Snowman (2:41)

Snowflake (3:54)

Ho Ho Ho (3:23)

Puppies Are Forever (3:42)

Sunshine (3:24)

Underneath The Mistletoe (3:46)

Everyday Is Christmas (3:19)

Underneath The Christmas Lights (3:34)
Artículos del 1 al 13 de 13 en la página 1 de 1