Artículos del 1 al 2 de 2 en la página 1 de 1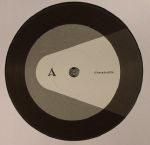 Cat: CHARACTER 006. Rel: 15 May 17
Deep House
I Got To Have You (7:19)

Take Me Higher (6:14)

The Grand Cruiser (8:07)

Supper In Casa Blanca (6:09)

Blues (5:17)
Review: Sam Geiser aka Deetron serves up his first double pack EP on his label Character. The five tracks are the producer's take on house music from the viewpoint of an accomplished DJ of nearly twenty years. Having carved a long standing reputation in both the techno and house worlds, Geiser exposes another side of his personality here. Utilising soul, funk and hip-hop production techniques, the tracks are built on sampled material, much in the vein of his earlier and heavily charted tracks. "I Got To Have You" starts off the EP in fine form, this soulful number having the same energy as previous anthems like "I Cling". He then gets down with some superb hi-tech soul on the stylish "Take Me Higher" while loopy latin house gets its turn on the infectious "Supper In Casa Blanca"
…

Read more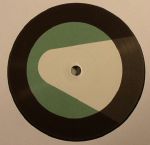 Cat: CHARACTER 004. Rel: 18 Jan 16
Deep House
Ripperton - "I'm Gonna Make U Love Me" (7:49)

Carlos Nilmmns/Niko Marks - "The Night Not To End" (feat Keter Darker - Nilmmns Message mix) (5:25)

Carlos Nilmmns/Niko Mark - "Dark Ages" (5:22)
Review: Swiss deep house hero Ripperton leads the way on this split 12" from Character. "I'm Gonna Make You Love" is trippy, dreamy and epic deep house smothered in layers of mesmerising strings and pads and some soulful male house vocals. Detroit legend Niko Marks is back too it seems; he's teamed up with Carlos Nillmns on "The Night Not To End" featuring the the thought provoking spoken word poetry of Keter Darker (the new Gil Scott Heron some Chicagoans say!) over a seriously dusty deep house jam. They also offer us "Dark Ages" which goes for the classic, late nineties filtered disco house vibe.. and done damn well!
…

Read more
Artículos del 1 al 2 de 2 en la página 1 de 1