Labels
Artículos del 1 al 3 de 3 en la página 1 de 1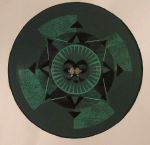 Cat: HGHLF 013. Rel: 17 Apr 17
Deep House
So In Love (feat Shingai - Kornel Kovacs remix) (5:44)

Dreamer (Throwing Shade remix) (3:42)

Dance Ritual II (feat Anbuley - Lipelis Dream dance remix) (7:11)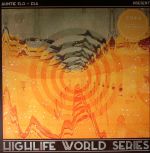 Cat: HGHLFWS 01. Rel: 09 Mar 15
Disco/Nu-Disco
Auntie Flo - "Die Bailando" (feat Eric Alejendro)

Esa - "Sabela De Cuba" (Afro Synth mix)
Review: Early in 2014, Highlife regulars Auntie Flo and Esa traveled to Cuba to play at the country's biggest music festival. While there, they hooked up with a string of local vocalists and musicians to lay down the first installment of Highlife's World Series. Predictably, it's something of a triumph, with both artists gleefully joining the dots between Afro-influenced drum machine rhythms, traditional Cuban instrumentation and the kind of skewed synths that are such a feature of their work. Auntie Flo's effort is a 13-minute epic featuring the rambling vocals of Eric Eleindro and some snaking trumpet action. It's Esa who steals the show, though, with a dreamy, Balearic-minded cut that sounds like a contemporary update of Hugh Masekela's mid 1980s work.
…

Read more
Intérprete:
Andrew Pirie (Melting Pot)
,
Lexx
,
Owain Kimber (Owain K)
,
AfroBase (Radio Chart)
,
Adventures in Paradise
,
Adam isbell -Racubah Sound System
,
Tooli (Local Talk / OMENA)
,
Neon Rider
,
Jimmy Maheras
,
Juno Recommends Disco
,
Afro Beat Foundation
,
I Love Disco!
,
Daniel.T. (Cosmic Kids)
,
Gavin Boyd (Soul Has No Tempo)
,
Iga
,
Terrence Pearce
,
Ptaki
,
Peter Croce (Rocksteady Disco)
,
Esa
…

Read more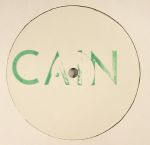 Cat: HGHLF 09. Rel: 06 Jun 16
Disco/Nu-Disco
Atai (5:47)

Juok (6:00)

Levare (3:09)
Review: Highlife's Highlands hero Cain returns with three more completely unique afro/techno fusions. "Atai" thumps from the off with flappy kora licks loosely leading the groove. "Juok" strips things back to percussion and an ominous sub driving tension before the big kick drum release. Finally we land with "Levare" that adopts a classic dancehall/breakbeat arrangement for its structure while accordions woozily wheeze gently in the background and dubby horn textures float heavily in the foreground.
…

Read more
Artículos del 1 al 3 de 3 en la página 1 de 1