Artículos del 1 al 3 de 3 en la página 1 de 1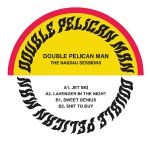 Cat: LWKMUS 006. Rel: 20 Nov 17
Dub
Jet Ski

Lavender In The Night

Sweet Genius

Shit To Buy
Review: As Galcher Lustwerk's label continues to expand at an easy pace, so this intriguing prospect arises from the lesser known Double Pelican Man. As The Nassau Sessions title might imply, this is a departure from sleek house and techno into an abstraction of the island boogie sound, taking some cues from digi-dub and 80s dancehall but offsetting it with a final mix that is all its own. "Jet Ski" is a perfect slice of canned dub for mellow heads, and "Sweet Genius" is the pick for a more audacious application of delay and reverb, but the bass on "Shit To Buy" makes it the standout track on this collection of dubwise jams.
…

Read more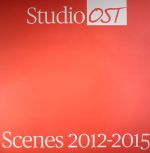 Scenes
(140 gram vinyl double 12")
Cat: LWKMUS 003. Rel: 31 May 16
Electro
Prelude

Speed City

Above the Waves

Bent Light

ITCZ

Unnatural City

1 Parsec

Session

Whitesands
Review: According to White Material pair Galcher Lustwerk and Alvin Aronson, their first collaborative album under the Studio OST alias contains a mix of "breezy electro, aquatic dub, high speed jit, and shimmering atmospherics". While clearly tongue-in-cheek, it's a fairly accurate description. Certainly, there's a fluidity, moodiness and palpable sense of atmosphere at the heart of Scenes, which casually drifts between hard-edged club workouts, hazy post-club fare and dreamy, horizontal experiments. It was apparently recorded over a three-year period, during jam sessions at various New York studios. It's the spontaneous aspect of its' creation that has the biggest effect, and makes the whole thing feel like fleeting snapshots of moments in time.
…

Read more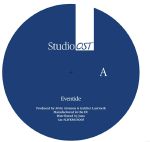 Cat: LWKMUS 005 . Rel: 20 Mar 17
Deep House
Eventide (4:55)

Eventide (Beatless) (4:36)

Ascension (5:05)

Ascension (Drums) (5:03)
Review: Galcher Lustwerk and Alvin Aronson turned many a head with the elegant sophistication of their collaborative album Scenes (2012-2015), which landed on Lustwerk's own label last year. Now the duo are back with more goodies from their Studio OST project, and once again the fusion between gossamer threads of melody and delicately crafted machine rhythms is evident throughout this 12". "Eventide" comes as a full blown track and a sumptuous beatless version, while "Ascension" has a dubby original and useful drums-only cut, making this record both functional and an absolute delight to listen to.
…

Read more
Artículos del 1 al 3 de 3 en la página 1 de 1