Labels
Artículos del 1 al 3 de 3 en la página 1 de 1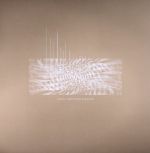 Cat: NHEOMA 018. Rel: 24 Oct 16
Techno
Reduction Required (4:51)

Redox Reactions (6:08)

Carbon Cycle Models (5:37)

Emission Spectrum (5:22)

Vector Potential (6:09)

Orbital Decay (5:51)

Destructive Testing (6:06)

Photonics (6:09)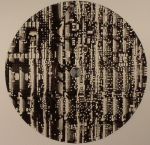 Cat: NHEOMA 019. Rel: 11 Sep 17
Techno
Circuit IV (7:59)

Circuit V (5:19)

Circuit VI (6:14)
Cat: NHEOMA 016. Rel: 10 Mar 14
Techno
Exium - "Diverse Population"

Exium - "Pulstar"

Developer - "Promiscuous"

Developer - "Indigenous"
Review: With every release Spanish duo Exium do it's like they grow an extra muscle, and at the moment they're starting to look like a well conditioned iron man. This split release with fellow booming techno cohort Developer sees the duo, on their side of the EP, deliver a stripped and sinisterly grubby "Diverse Population", while "Pulstar" sounds like a reserved and dubbed-out Sandwell District production. On the Developer-side the American provides a drivelling up-and-down arpeggio in "Promiscuous", while there's only two words that can really explain "Indigenous" properly: Developer techno.
…

Read more
Artículos del 1 al 3 de 3 en la página 1 de 1