Labels
Artículos del 1 al 2 de 2 en la página 1 de 1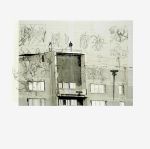 Cat: PSR 002. Rel: 24 Oct 16
Techno
Strainn

Strainn (Ekman remix)

Trance T

Augustus 13

Lady D
Review: Having lurked around murky corners of the grubby industrial techno realm for the past year or so, Pavel Milyakov builds on his rapidly swelling discography with this transmission for Public System. It's the second release on the label following a strong opening salvo from DJ Spider and Greypeople, and this 12" offers up further forthright club-wreckers that balance taut functionality with production flair. Opening cut "Strainn" delivers bludgeoning electro from the netherworld, which Ekman then dutifully reworks with an added eerie tension. There are edgy arpeggios aplenty on "Trance T" and warmer tones in "Augusts 13", rounding out an essential slab of serious techno tackle.
…

Read more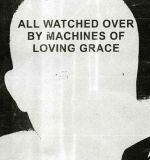 VARIOUS
Cat: PSR 003. Rel: 11 Sep 17
Industrial/Noise
Fallbeil - "Donnerwetter"

Templeyard Studios - "Take66" (Tripolar Cell edit)

Innsyter - "A New Box"

Myn - "Cold Vision Era"

IXVLF - "Personal Divisions"

Wosto - "Race Days"

Kluentah - "Give Up The Gods"

Meze - "Porder"

Buttechno - "Beskudnikovo"

Morah - "Somewhere"

Delivery - "Music For Dancers"

Latrines - "Katrinas"

Antwn - "Non Vanishing"
Review: Public System presents a monster collection of the grubbiest, punked out lo fi deviant electronics from the true underground. Some names are more familiar, such as the excellent Templeyard Studios with the uneasy clatter of "Take66", while Buttechno brings a blistering array of tones to the forefront for some truly adventurous acid abstractions. There's a lot of lesser known delights to revel in though, from the boxy beatdown of IXVLF, the darkwave electro thrust of Kluentah and the intricate percussive science of Meze. This may be dirty dance music for wayward souls, but there are some seriously fresh ideas lurking on this ludicrously valuable package.
…

Read more
Artículos del 1 al 2 de 2 en la página 1 de 1