Artículos del 1 al 2 de 2 en la página 1 de 1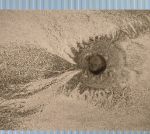 Cat: TEXT 046CD. Rel: 02 Oct 17
Deep House
Alap

Two Thousand & Seventeen

LA Trance

Tremper

Lush

Scientists

Falls 2

You Are Loved

SW9 9SL

10 Midi

Memories

Daughter

Gentle Soul

Planet
Review: If you were judging Kieran Hebden's 11th Four Tet studio album merely on the way it's presented, you'd immediately think he'd spent the last two years immersed in early '90s ambient house albums. While it's unlikely he's done that, it's fair to say that New Energy does owe a debt to classic electronica sets from that period. For all the exotic instrumentation and subtle nods to post-dubstep "aquacrunk" experimentalism and chiming, head-in-the-clouds sunrise house, the album feels like a relic of a lost era. That's not meant as a criticism - New Energy is superb - but it is true that his choice of neo-classical strings, gentle new age melodies, sweeping synthesizer chords and disconnected vocal samples would not sound out of place on a Global Communication album.
…

Read more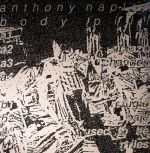 Cat: TEXT 034. Rel: 16 Feb 15
Deep House
Ris

Abrazo

Changes

Way Stone

Refugio

Pale

Used To Be

Miles
Review: Well, what can we say apart form the fact that we'd been waiting on this one for quite some time? Mister Saturday night casual and The Trilogy Tapes member Anthony Naples drops his debut LP on Four Tet's Text imprint, and if you weren't expecting that at first, well, neither were we when we heard about it! Moving away from his usual style of jerky, lo-fi house, Body Pill spews a significant air of ambient and the totally abstract. While we were expecting a straighter dancefloor kinda joint, Naples has gone for something a little more wide-eyed. Tracks like "Ris", "Changes" and "Pale" are totally beatless and the New York kid manages to create playful groove out literally out of thin air. It's not all soundscapes and, however, and cuts such as "Refugio" or "Miles" boast some of the dude's most complex club arrangements to date. An interesting and enthralling debut LP, that's for damn sure.
…

Read more
Intérprete:
Ben Sims
,
Daniel Drumz
,
TrueSelf
,
Eamon Harkin, Mister Saturday Night
,
DJ QU
,
Nathaniel jay
,
Zenner
,
Bantam Lions
,
Cedric Maison (Hypercolour)
,
DNArt (Shift Ltd)
,
Juno Recommends Deep House
,
Ney Faustini
,
Joe Montana
,
Kastil (Soul Notes/Stale)
,
Sasha Khizhnyakov
,
Rikki Humphrey
,
Nautiluss
,
Cecil (artfuldivision)
,
Thread London
,
Bradford James (DS Records)
…

Read more
Artículos del 1 al 2 de 2 en la página 1 de 1