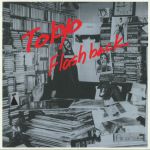 VARIOUS
Cat: BE 001/012. Rel: 13 Nov 17
Marble Sheep & The Run-Down Sun's Children - "22 February 1991" (8:10)

High-Rise - "Mainliner" (10:22)

Ghost - "Tama Yura" (10:07)

White Heaven - "Blind Promise" (alternate take) (4:52)

Fushitsusha - "Here - You" (10:17)

Verzerk - "Crime & Laughter" (7:10)

Kousokuya - "End Of Dawn" (7:34)

Keiji Haino - "Right Now" (7:56)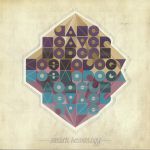 Cat: FIRELP 484B. Rel: 13 Nov 17
H>A>K (3:47)

Did You See Butterflies? (3:29)

Modern Kosmology (4:58)

Slow Motion (5:07)

Loops In The Secret Society (4:27)

The Architect (4:02)

The Lightning Back (3:34)

Valley (5:46)

Ravenspoint (3:57)

I Wish (4:37)
Review: Jane Weaver's sixth solo full-length 'Modern Kosmology' is an evolution in her catalogue, with a strong departure from previously folktronica work. Here, Weaver has eschewed the folk in favour of psychedelic and futuristic kraut-rock, injected with crackling analogue synthesis. Entirely self-produced, there's a tiered feeling to the album's production; the layered and structured instrumentation is mixed with clarity to form a single dense sonic foundation, the headroom above which is cut through with Weaver's pirouetting vocal melodies and delay-laden harmonies. Right from the outset, it's an ear-catching and addictive album which will greatly reward with repeat listens.
…

Read more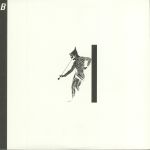 When You Respond (8:10)

Among The Like (6:21)

Two Planes (2:43)

Fuck Them All (5:06)

Silverscreen (7:09)

All Angles From A Bed (5:53)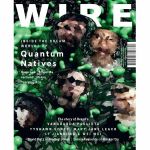 Cat: 668496 Rel: 13 Nov 17
Feat Quantum Natives, Li Jianhong & Wei Wei, Hedley Jones, Mary Jane Leach & more!