Tracklist
Cara 1
1.
"Cascavel" (2:59)
2.
"Paraiba Do Sul" (4:26)
3.
"Brincadeira Em Re" (1:51)
4.
"Brincadeira Em Mi Bemol" (3:07)
5.
"Caminhada" (2:16)
6.
"Vermelhinho" (3:40)
Cara 2
1.
"Nordeste" (3:52)
2.
"Alegria De Carnaval" (3:08)
3.
"Diana E Paulo" (3:23)
4.
"Viralata" (2:41)
5.
"Assanhada" (2:24)
6.
"A Marcha" (3:54)
Review
First released in 1979 during the heyday of Brazil's jazz-funk movement, Antonio Adolfo's Viralata has long been considered an era-defining release by those who know. Given that original Brazilian copies are frustratingly hard to come by, this official reissue from Far Out Recordings - who previously worked with Adolfo on his 2007 set Destiny - should be an essential purchase for all those who dig Brazilian music. A little more jazz-focused than albums by contemporaries such as Azymuth, much of "Viralata" is slick, polished and incredibly well produced, with notable samba influences amongst the unashamed tributes to leading American artists. As you'd perhaps expect, the musicianship is astonishing.
Played by
Charles Maurice, Mukatsuku Records Chart, MARCO FEBBRARO (Strictly Groove), Phillie P, Cedric Woo, Lay-Far, Yoshi Okino (Kyoto Jazz Massive), Far Out Recordings, Galletas Calientes, Admin, AlexUnder Base, Juno Recommends International, JELLY ROLL SOUL, Cultures Of Soul US
What do you think of this release?
Tell us what you think in the Facebook comments box below: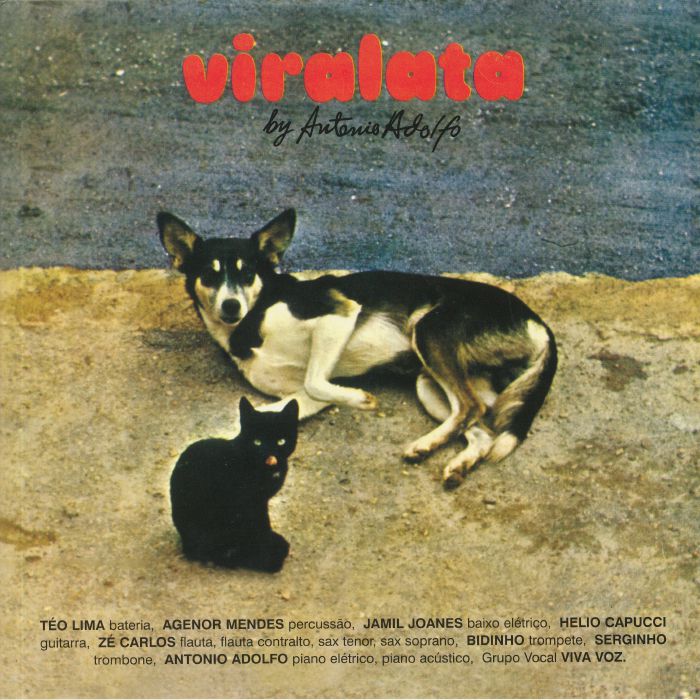 100% Compra Segura
BEST MUSIC STORE:
5 TIME WINNERS