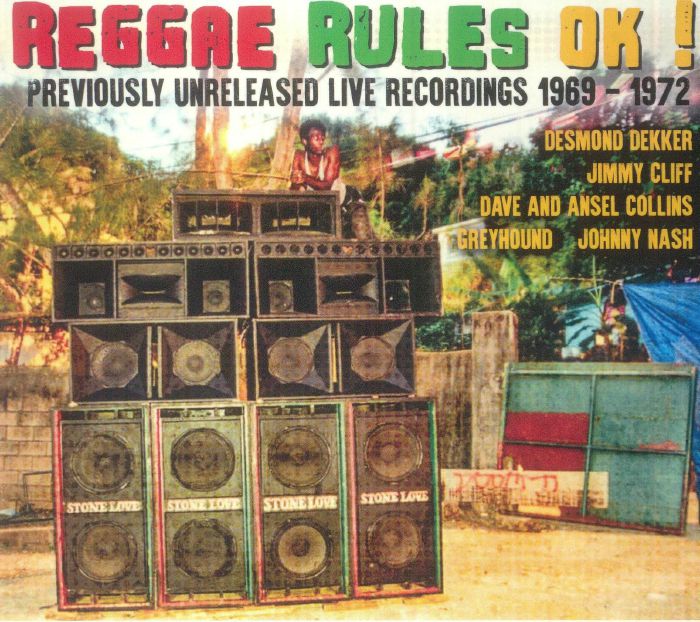 Receive new release alerts for...
London Calling

Tracklist
Cara 1
1.
"Rudi's In Love" (THE LOCOMOTIVE)
2.
"Lovedene Girls"
3.
"It Mck"
4.
"Problems"
5.
"007"
6.
"Oh-La-Di Oh-la-Da"
7.
"The Song We Used To Sing"
8.
"You Can Get It If You Really Want It"
9.
"Gimme Reggae"
10.
"Be Aware"
11.
"Wild World"
12.
"Monkey Spanner"
13.
"My Love"
14.
"Double Barrel"
15.
"Holly Holly"
16.
"Travelling Man"
17.
"Go Find Yourself A Fool"
Cara 2
1.
"Black & White" (GREYHOUND)
2.
"High & Dry"
3.
"Follow The Leader"
4.
"I Am What I Am"
5.
"High & Dry"
6.
"Interview"
7.
"Suzanne Beware Of The Devil"
8.
"Don't Give Up"
9.
"Big City"
10.
"Mad About You"
11.
"One Big Happy Family"
12.
"Song Of Peace"
13.
"Rain"
14.
"You Got Soul"
15.
"Stir It Up"
16.
"I Can Scc Clearly Now"
17.
"There Arc More Questions Than Answers"
18.
"Cuava Jelly"
Delivery
Returns & refunds
If you decide an product is not suitable within 14 days of delivery, you can return it to us for a replacement or refund. Returns must be unused and in their original, undamaged packaging.
Some items are excluded from our money back guarantee:
- Computer software that has been unsealed or registered
- Any item that comes directly into contact with the nose, ears or mouth
To arrange a return, just contact our customer service department on 020 7424 2800 or via our customer support form.

100% Compra Segura
BEST MUSIC STORE:
5 TIME WINNERS