Eight Weeks: Progressive House
Artículos del 1 al 6 de 6 en la página 1 de 1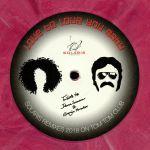 Cat: SOL 020. Rel: 19 Mar 18
Love To Love You Baby (Andrew Becks remix) (6:11)

Love To Love You Baby (Denis Naidanow remix) (8:28)

Love To Love You Baby (Christian Burkhardt remix) (7:04)

Love To Love You Baby (Joss remix) (8:45)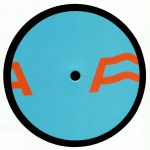 Cat: COR 12150. Rel: 19 Mar 18
Countach (7:42)

Countach (Kolsch remix) (7:28)
Review: Sometimes it feels a little like Bulent "Butch" Gurler is collecting record labels in the way school kids collect football stickers. This release sees him notch up a release on Cocoon for the first time, allowing him to affix the shiny, holographic label logo into his discography alongside such top-tier imprints as Trapez, Watergate, Rekids, Visionquest and Hot Creations. "Countach" is arguably one of his most positive and sun-kissed releases to date, with the action focusing on waves of rising and falling synthesizer arpeggio lines, rising electronic orchestration and spine-tingling motifs. Kompakt Extra regular Rune Reilly Kolsch retains some of this fluttering melodiousness on his flipside remix, combining key melodic phrases with more energetic beats and a raw new bassline of his own.
…

Read more
Cat: LF 048. Rel: 05 Mar 18
Aurora (9:28)

Airborne (9:35)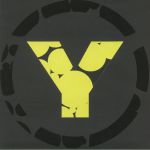 Cat: PRY 038. Rel: 22 Jan 18
Stay With Me (7:25)
Review: When he first donned the Pryda guise in the mid 2000s, Eric Prydz used it as a vehicle for more underground, techno-tinged fare. In recent times, he seems to have decided it is his moniker of choice and the big room hits have come thick and fast. "Stay With Me", which originally appeared on digital download earlier in the year and is now finally available on wax, is another biggie. Built around a dark, druggy and notably heavy techno rhythm, much of the track's power comes from the veteran DJ/producer's use of mind-altering acid lines and pulsating electronic riffs. It's not subtle in any way, but it is seriously large. If it's not already a big room anthem, it definitely will be soon.
…

Read more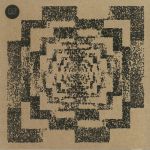 Cat: DWRLP 001. Rel: 29 Jan 18
Perceptions Of Delusion (7:35)

Thoughts Are Gone (3:47)

Perceptions Of Delusion (Peter Pardeike remix) (8:37)

Perceptions Of Delusion (Ian Metty rework) (9:23)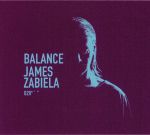 Cat: BAL 022CD. Rel: 19 Feb 18
Sapphire Slows/Kornel Kovacs/Barry Lynn - "Silent Escape/Szikra/Alpha Tauri"

Earlham Mystics - "Truth"

B12 - "Untold"

VC-118A - "Face The Waves"

Grandbrothers - "Bloodflow"

Sad City - "Steady Jam"

Talaboman, Francisco Branda - "Safe Changes/Hyena"

Ecco Foul - "Gloss"

Pye Corner Audio/HOLOVR - "Dead Ends/Into Light"

Debussy/Island People - "Reverie 68 (Second Story & Appleblim Rework)/Distance 7"

Oddhoody - "The Deep"

Merrin Karras/Pev & Kowton - "Void/Junked"

Davis - "Plenitude"

Ozel AB - "Positronic Dreams"

OOBE - "Crush Mind"

Courser - "Distances"

James Zabiela - "Vines"

AAAA/Architectural - "Jazz D/Cubismo 8.2"

Goldmund/Earlham Mystics/Steve Hauschildt - "Thread/Waters/Horizon Of Appearances"

Radio Slave/Avalon Emerson - "Children Of The E/The Frontier" (Kink SP1200 mix)

James Zabiela - "X-Ray"

Mak & Pasteman/Pisetzky - "Pulses/Vahana"

Lanark Artefax/John Beltran - "Touch Absence/Under This Sky"

Lawrence - "Simmer" (Lake People remix)

Solitary Dancer/Chambray/Silas & Snare/Redlight - "Paradise Found/Cerulean/Memories/City Jams" (Rapture version)

Lake People, Truncate - "Delusive/WRKTRX 3"

Rod/Plant43 - "Pull/Frozen Monarch" (with Christina)

Sinfol - "Crystalline" (feat Barbara Ford)

Steve Parker - "Acid Planet"

Fabrizio Lapiana/SHDW & Obscure Shape - "Far Away/Augen Der Nacht" (Ryan James Ford version)

Benjamin Damage - "Montreal"

Mark Henning/Special Request/Wata Igarashi - "Expander Six/Carex Vesicaria/Lucifero"

Paper Dollhouse - "Crayons"

A Sagittariun/Anthony Linell - "Vanishing Point/Fractal Vision"

Hans Berg/Sine Sleeper - "N Dreams/Closing"

J Mono - "Sspses"
Review: For his first mix CD in some seven years, James Zabiela has pulled out all the stops. The brilliantly programmed and executed, studio style mix-up contains elements of an impressive 58 tracks across the two discs, which are designed as distinctive "Acts". Act 1 (that's CD1 in old money) is a largely downtempo affair geared towards home listening - a melodious and other-worldly sound soup containing everything from neo-classical reworks and off-kilter ambience to slo-mo progressive house, to mangled R&B breakbeat and lucid, head-in-the-clouds tech-house. Act 2 is an all-out dancefloor assault on the senses, with Zabiela speeding through bombastic, acid-powered jack-tracks, trancey tech-house, raw electro, sparkling techno futurism and grandiose sunrise anthems. It must have been a lot of work, but it makes for magical listening.
…

Read more
Artículos del 1 al 6 de 6 en la página 1 de 1
Eight Weeks: Progressive House