Artículos del 1 al 5 de 5 en la página 1 de 1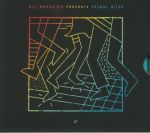 Cat: 541416 508743. Rel: 13 Nov 17
Agape - "Rejoice"

Brent Dowe & The Gaytones - "Reggae Makossa"

Apatchi Band - "Issmark"

General Strike - "Parts Of My Body"

Gaffa - "Attitude Dancing (Land Of A 1000 Dunces)"

Urang Otan - "Walking In The Jungle"

Surprize - "Stavolta"

Deborah & The Puerto Ricans - "Side A Side B Side"

P!off? - "Mein Walkman Ist Kaputt"

The Raincoats - "Animal Rhapsody" (version)

Ruts DC - "Push Yourself (Make It Work)"

Motion - "Crazy Beat"

Peter Accident - "Turning Black"

Reggae Clinic 65 - "Caravan" (dub version)

Jeff Dunn - "Walk On The Wild Side"

Bobbie Gentry - "Thunder In The Afternoon"

Latin Breed - "Maranatha"

Banzai - "Rhythm Kung Fu"

Freddi & Henchi - "Cartoon People"

Aax Donnell & Eric Malone - "Golden Cage"

The General - "Life In The Big City"

Final Edition - "No Limit"

Sweet Potato Pie - "Hot Disco Night (Are You Ready?)"

Little Reuben - "(I Am) Drum"

General Crook - "What Time It Is" (part II & part I - Bill Brewster edit)

Curtis Green - "I Just Gotta Get Down" (part I)

Nashville Rhythm Section - "I Can't Go For That"

Dooley Silverspoon - "Mr Deluxe" (part I & part II - Bill Brewster edit)

Floyd Beck - "Party Is The Solution"

Stroer - "Don't Stay For Breakfast"

Mother Tongue - "Message Of Love"

B McCarthy & Rasoul - "Excursion 2"

Love From San Francisco - "Keep Rockin'" (Thumping House mix)

Larry Heard - "Night Images" (Swayzak Early Mid Afternoon mix)

Clifton King - "Family Prayer"

Aural - "Desire" (Fabrice Africa Pain)

Chicken Lips - "Is That You Or Me" (Ivan Flute dub)

Swag - "Primitive Urges 4 - Side C"

Maurizio - "M4 A-Side"

Silverlining - "Precision Spanner"

Kate-Olivia Martinez - "Fire Walk With Me"
Review: When Eskimo Recordings approached Bill Brewster with the idea of putting together a compilation exploring his epic record collection, the acclaimed journalist and DJ decided to take a widescreen approach. The resultant collection is vast and predictably on-point, with each of the CDs gathering together tracks on a loose theme ("Post-Punk", "Balearic" and "House"). As you'd expect, it's a hugely impressive and eye-opening set, with Brewster serving up largely obscure or long-forgotten cuts that range in scope from trippy, dubbed-out post-punk disco, jaunty jazz-funk, synth-heavy boogie and heavily percussive Afro-disco grooves, to saucer-eyed European synth-pop, the dub techno of Maurizio, Swag's early UK tech-house and the East Midlands deep house bump of Charles Webster's "A Love From San Francisco" project. In other words, it's a cracker from start to finish.
…

Read more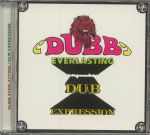 Cat: DBCD 07. Rel: 13 Nov 17
Babylon Dubbing (dubb Everlasting)

Escape Affair

Biblical Dub

Easy Locks

Living Strings

Eva A Dub

Marigunna Affair

Dub Due

Winning Dub

37 Orange Street

Spinning Dub

The Gun Court Dub (dub Expression)

Ital Stew

Super Tracks

Dread At The Controls

Ghetto Dub

Ranking Marshall

Down Town Thing

Bond Street Rock

Melodious Dub

Mark Dis Yah Dub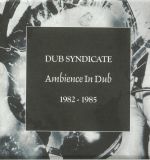 Cat: ONUCD 137. Rel: 13 Nov 17
Pounding Systems

Hi-Fi Gets A Pounding (parts 1 & 2)

"African Head Charge" Don't Care About Space Invader Machines (parts 1 & 2)

Fringe On Top Dub

Humourless Journalist Works To Rules

10k At 0VU - 60 Hz - Mind Boggles!

Crucial Tony Tries To Rescue The Space Invaders (With Only 10p)

Hi-Fi Gets A Pounding (part 3)

Return To Stage One

Gather At The River (bonus track)

Socca

Overloader

Drilling Equipment

Drainpipe Rats

Schemers

Ascendent (part 4)

Synchroniser

Independence

Substyle

Displaced Master

Ascendent (part 6)

Blood Shed Dub (bonus track)

Man Of Mystery

Dr Who?

Pressurized

Tribute

A Taste Of Honey

North Of The River Thames

Red Sea

We Like It Hot

Can't Stop Jumping (bonus track)

Pablo's African Blood (bonus track)

Ravi Shankar (part 1)

The Show Is Coming

Must Be Dreaming

Over Board

Forever More

Geoffrey Boycott

Wellie

Jolly

Out & About

Boggled Minds

Honey Version

Money Dealers

No Flash

Subway Style

Haunted Ground

All Other Roads Are Shut Off

Keep You Rocking

Red Sea Dub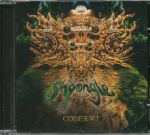 Remember The Future

The Magumba State

Empty Branes

Are We There Yet?

Herr Gringleflapper's Secret Stash Box

Strange Planet

I Woke Up As A Shlummutz

Celestial Itnoxication

Hammock Therapy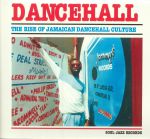 VARIOUS
Cat: SJRCD 401. Rel: 13 Nov 17
Yellowman - "Bam Bam"

Tenor Saw - "Pumpkin Belly"

Reggie Stepper - "Cu Oonuh"

Chaka Demus & Pliers - "Murder She Wrote"

Pinchers - "Agony"

Michigan & Smiley - "Diseases"

Ini Kamoze - "World A Music"

Junior Murvin - "Cool Out Son"

General Echo - "Arleen"

Cornell Campbell - "Boxing"

Cutty Ranks - "Chop Chop"

Lone Ranger - "M16"

Super Cat - "Trash & Ready"

Gregory Isaacs - "Soon Forward"

Jacob Miller & Trinity - "I'm Just A Dread/One Shut"

Eek A Mouse - "Wa Do Dem"

Sister Nancy - "Only Woman DJ With Degree"

Trinity - "Uptown Girl"

General Echo - "Track Shoes"

Cornell Campbell - "Mash You Down"

Horace Ferguson - "Sensi Addict"

Clint Eastwood - "Jump & Pawn"
Artículos del 1 al 5 de 5 en la página 1 de 1