Artículos del 1 al 3 de 3 en la página 1 de 1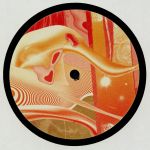 Cat: SOTM 069. Rel: 25 May 18
Disco/Nu-Disco
The Trip (7:24)

Sisters Of The Moon (6:44)
Review: It's been a while since celebrated crate diggers-turned-re-editors Psychemagik treated us to some sublime scalpel works. Predictably, the two edits showcased here - both of little-known tracks discovered during their dusty-fingered digging missions around the world - are both top notch. A-side "The Trip" is a fine chunk of psychedelic-era druid funk - a veritable pagan ritual full of acid-fried, floor-friendly rock grooves, hallucinogenic flourishes and hazy, hug-a-stranger chorus vocals. Flip for "Sisters of the Moon", a drowsy, loved-up and thoroughly eccentric slice of slow bliss smothered in wavy synths, lilting steel guitar and sumptuous orchestration. It's great to have them back.
…

Read more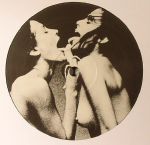 Cat: PSE 001. Rel: 15 Jun 17
Disco/Nu-Disco
Gotta Hold On Me (12:13)

Wildman (6:54)
Review: You have to hand it to Psychemagik. The duo is renowned for their crate-digging skills, as showcased on the various must-have compilations they've curated for Leng and Eskimo Recordings. Those digging skills come to the fore on their re-edit releases, too. In truth, few would be able to name the source material for "Gotta Hold On Me", an undulating, dubbed-out chunk of peak-time disco-soul built around spacey synth-bass, rising horn lines - judiciously smothered in space echo - and impassioned male vocals. Flipside "Wildman" is equally impressive, with jammed out electric piano solos doing their best to raise the temperature in cahoots with a Dinosaur style leftfield disco groove.
…

Read more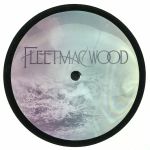 Cat: FMW 001. Rel: 13 Jun 18
Disco/Nu-Disco
Psychemagik - "Dreams" (Crystal Visions remix) (9:23)

Red Ken - "Big Love" (Big Four Letter Word mix) (6:17)
Review: Psychemagik love Fleetwood Mac. Their love is so enduring that the dusty fingered editors/DJs/revered record collectors have gone so far as to found Fleetmac Wood, a club night dedicated to the work of Fleetwood, Nicks, McVie and the various other manifestations, where anything goes so long as it's Fleetwood Mac related. Their remix of "Dreams" has been getting playtime at the night - and by other well regarded DJs - and finally makes an appearance on this limited 12". What's immediately noticeable about the Crystal Visions Remix of "Dreams" is how much they add to the track without messing with the original's essence - it's also a lot more inventive than Psychemagik's 2009 edit of "Everywhere" which shows how far they've come in three years. Flip over for a great extension of Juno's favourite Mac moment "Big Love" from AOR Disco's Red Ken.
…

Read more
Artículos del 1 al 3 de 3 en la página 1 de 1